Fashion designers need tech packs! If you want to work in the industry, understanding how to build one fast is essential.
Unfortunately, my inbox is filled with emails like this way too often: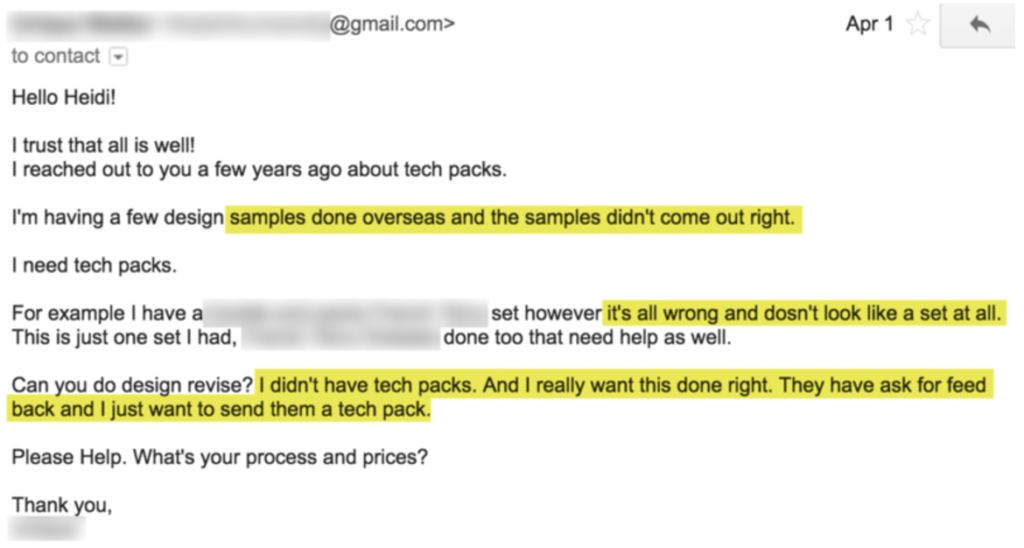 And it doesn't matter if you're sourcing locally or overseas, the same problems come up.

Which is exactly why I've created loads of resources to help you create your tech packs. Because I don't want to see designers like you stuck in this position. It's a shitty place to be and can break your confidence to the point that you give up.
It doesn't matter if you're launching your own label, you work for someone else, or you're working towards a new career in fashion, tech packs are the link between a design and a finished product.
And if that link is broken, your product will break too. ?
Want to be sure your tech pack gets it right, the first time? Grab the free guide right here!