If you work in fashion, you spend a lot of time in Adobe Illustrator. And the worst feeling is to feel like everything takes FOREVER! My best is that you're doing things the roundabout way and don't know the right AI shortcuts for fashion. Learning these simple tricks will save you HOURS each week (and you can finally stop screaming at your computer). ?
Which is why I put together my best and top 23 shortcuts (from my Adobe Illustrator Masterclass for Fashion Design) divided into 3 parts: workspace, drawing, and color + patterns. (Because the internet doesn't love 23 animated gifs on ONE single page…)
---
Tab to hide / show all the panels

---
Cmd/Ctrl + 0 (zero) to fit CURRENT artboard in the window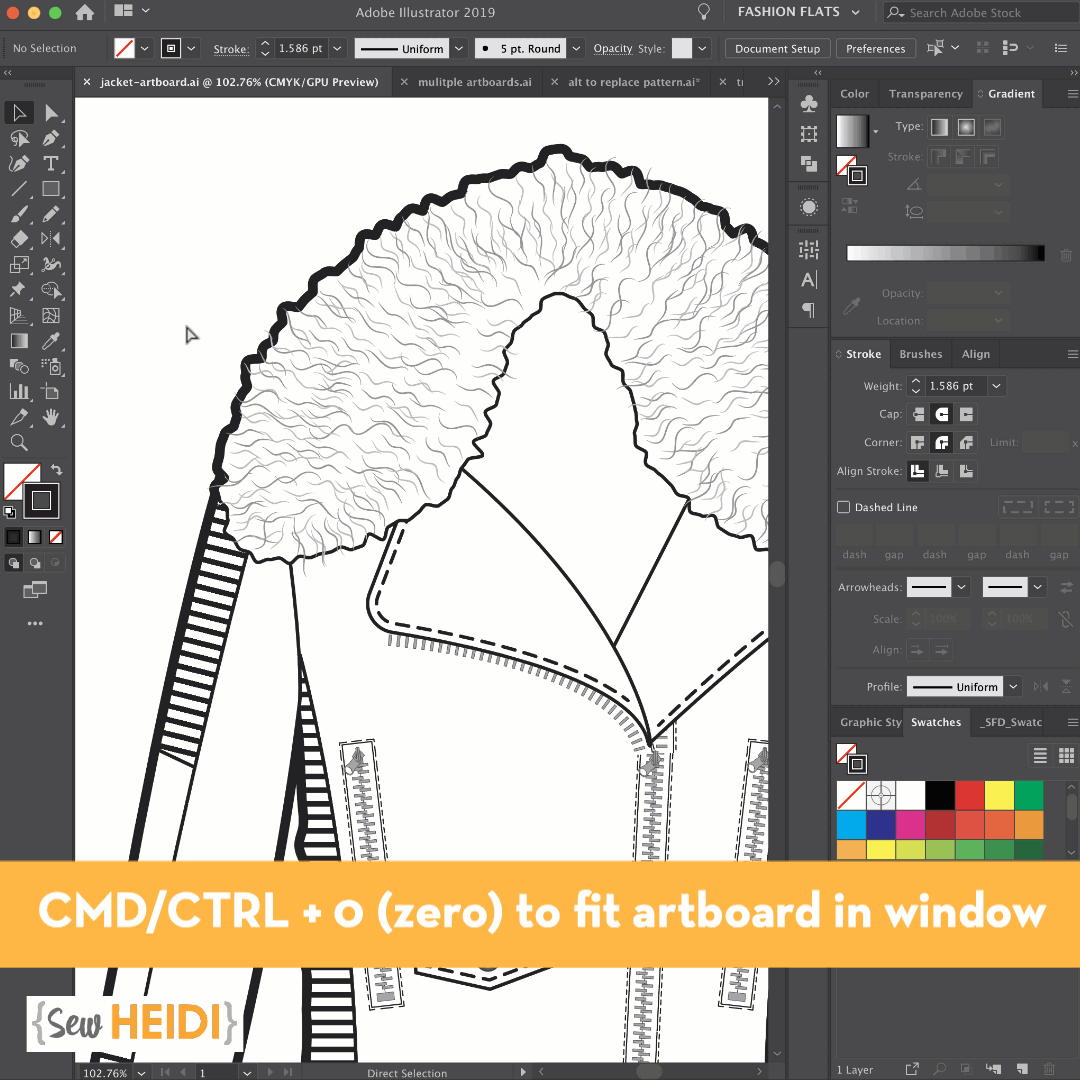 ---
Cmd/Ctrl + Opt/Alt 0 (zero) to fit ALL artboards in the window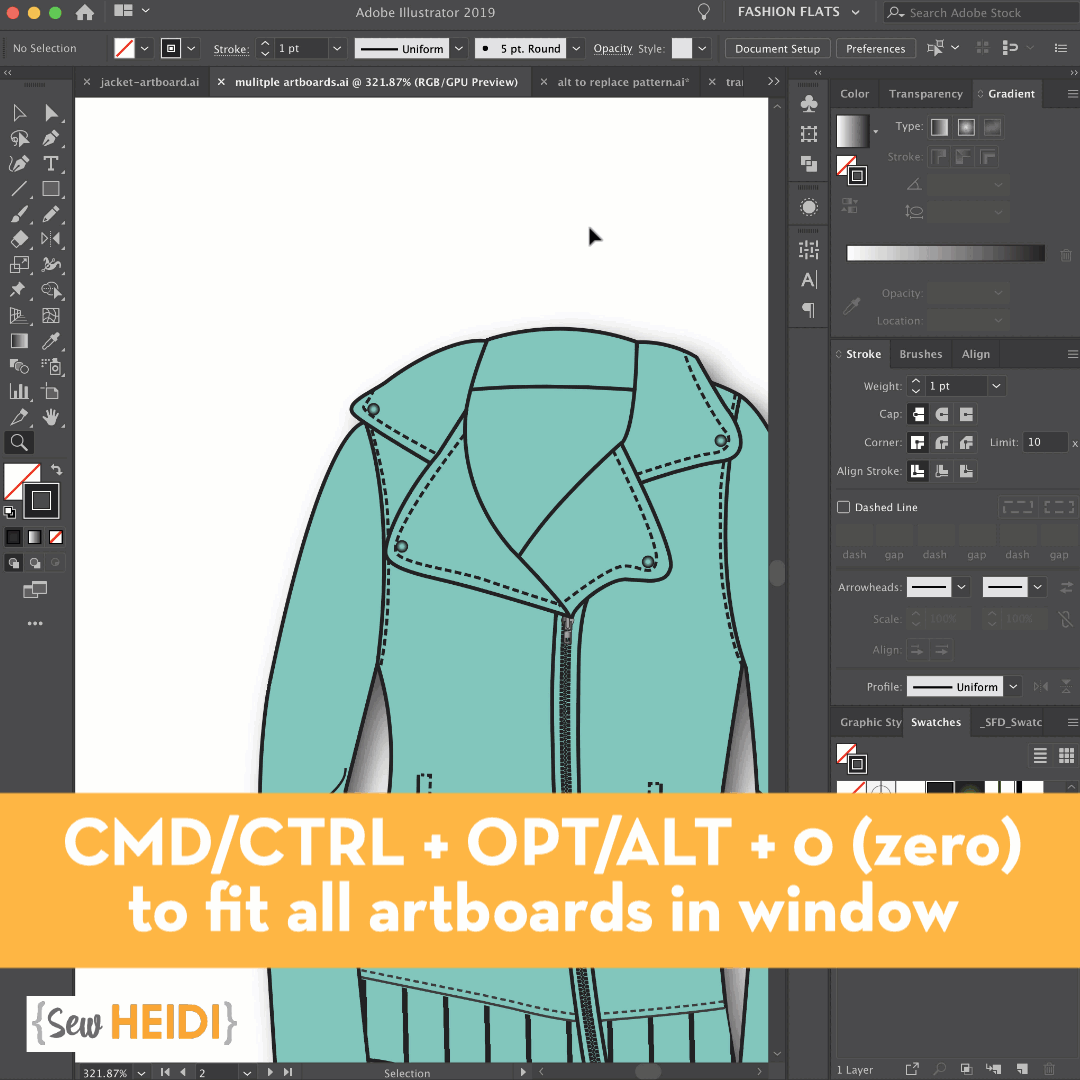 ---
Cmd/Ctrl + Opt/Alt + Shift + V to Paste on All Artboards (a great option if you need to add a logo or heading to ALL the pages of your linesheet!)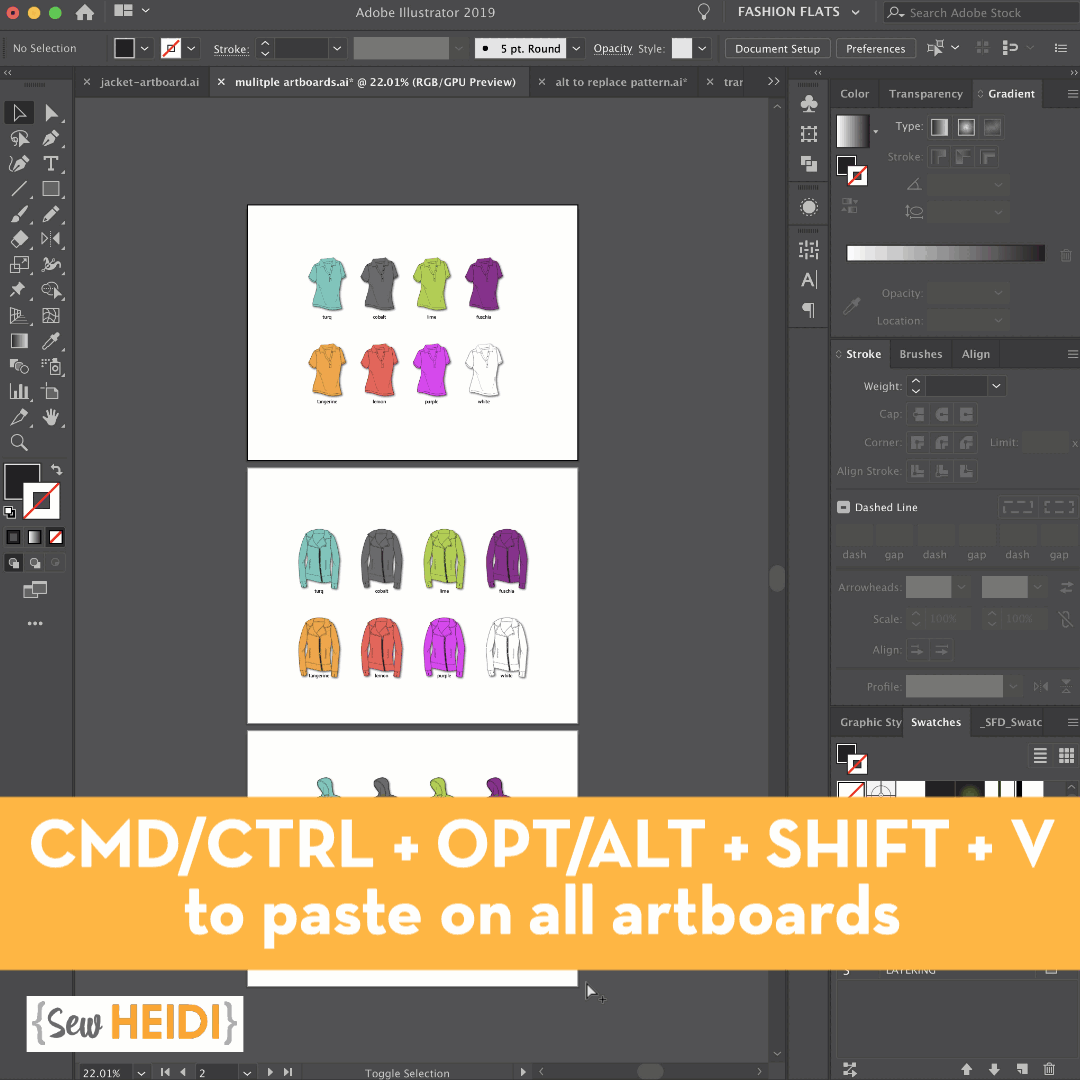 ---
Spacebar (while using any tool) for quick access to the Hand Tool to move around your workspace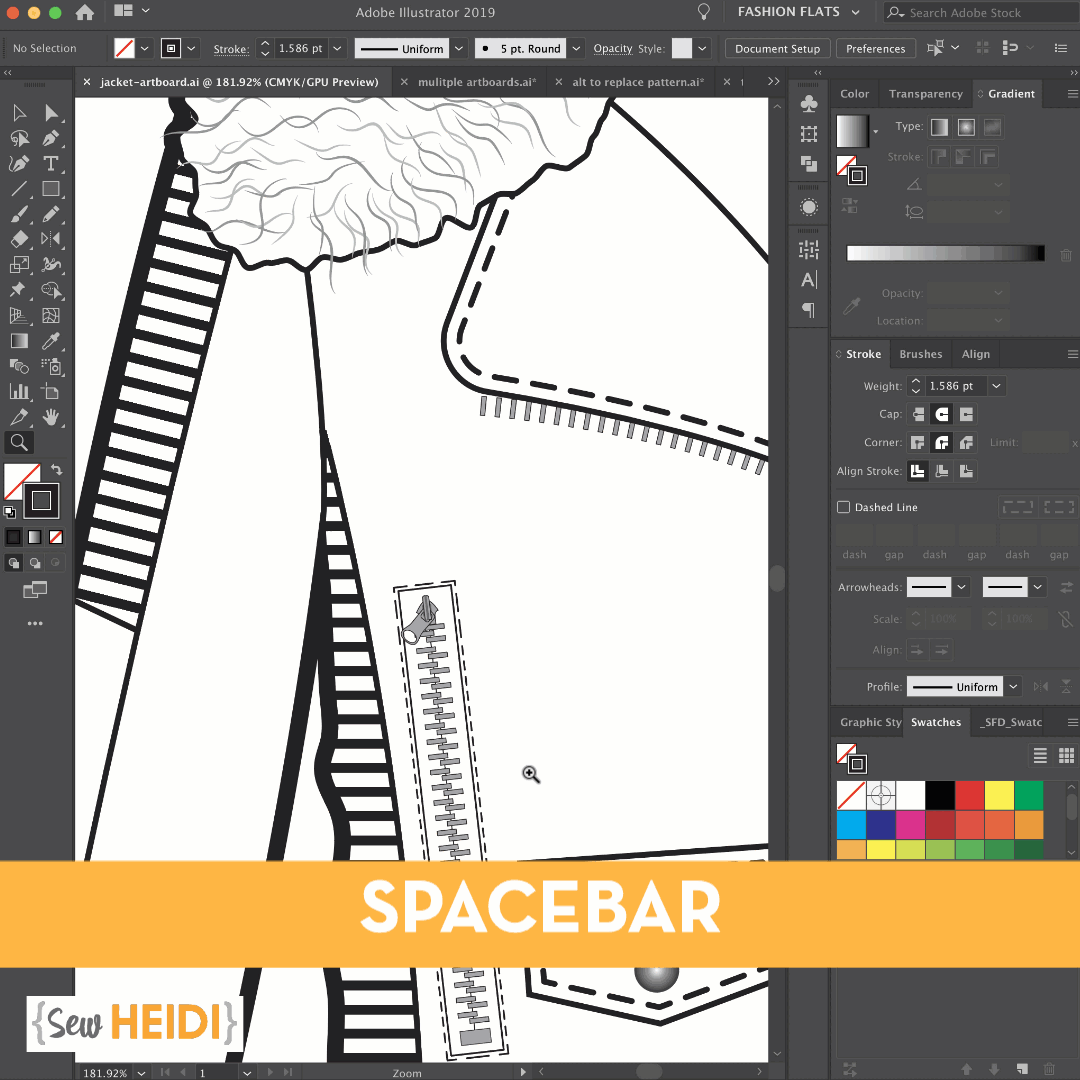 ---
Shift + up/down arrow to adjust a value (ie stroke width) by 10x increments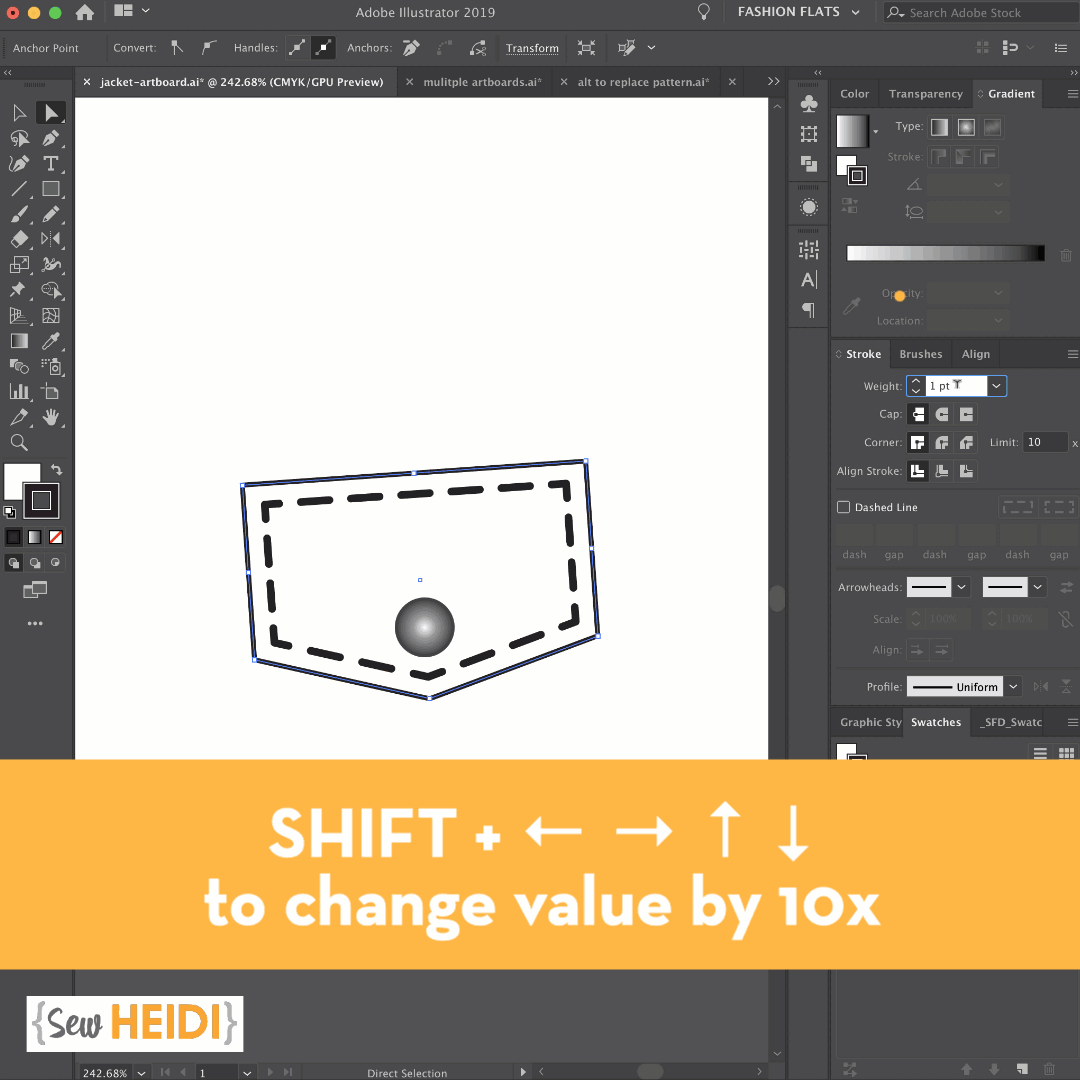 ---
Edit > Keyboard Shortcuts to create custom shortcuts (I have one for Live Color and the Pattern Tool, two must haves for fashion designers!)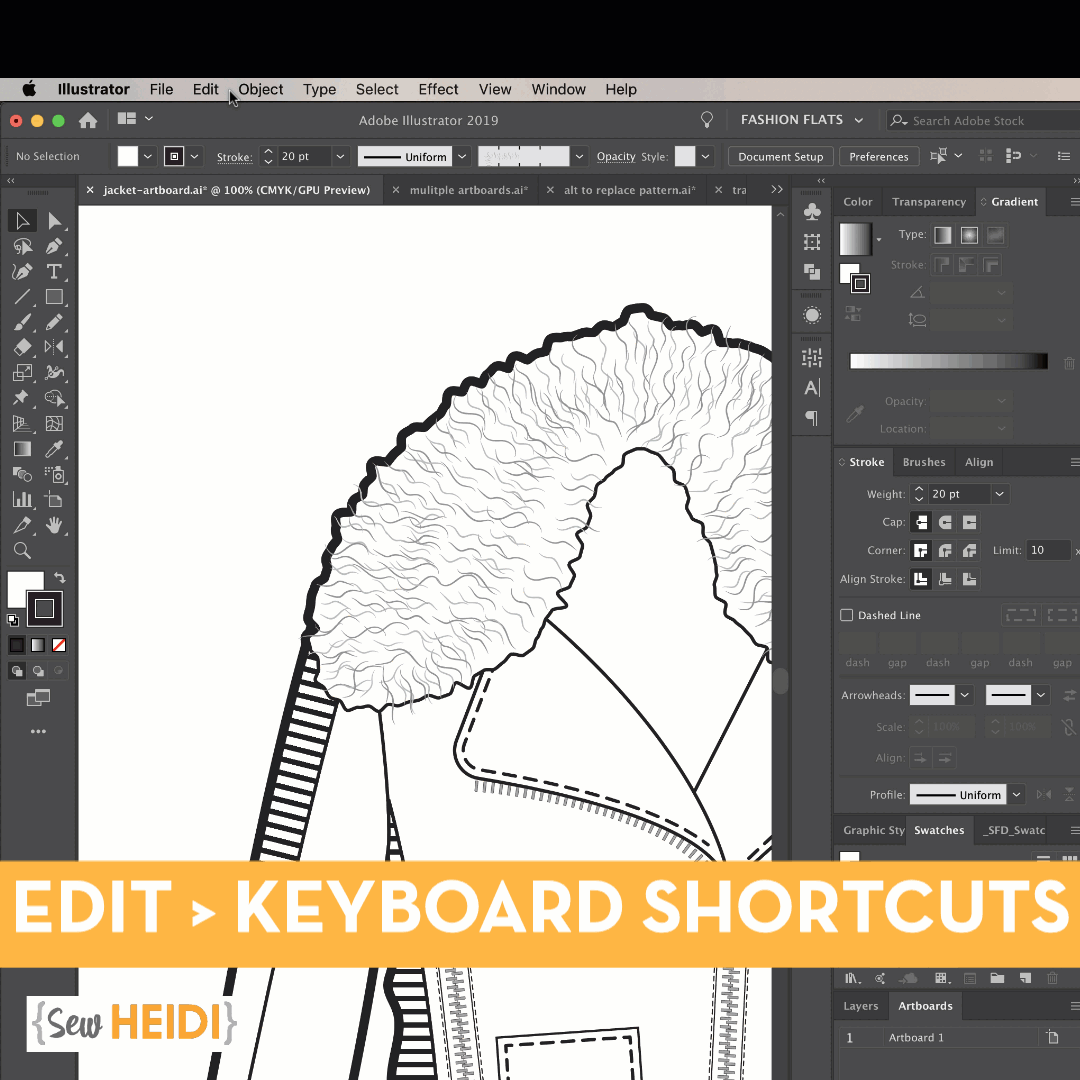 ---
---
This is just part 1 in the 3 part AI shortcuts series! Don't miss out on the other shortcuts for drawing and color + patterns.
You'll save you HOURS each week (and wonder how you lived without these tricks before ?).
And if you're looking for even more help in Illustrator, get the Ultimate Guide to Illustrator for Fashion Designer (complete with 37 step by step tutorials). It's absolutely FREE.