Drawing fashion flats and illustrations in Adobe Illustrator is an essential skill for working in the industry. But sometimes you want to scream at your computer because it feels like everything takes FOREVER! My guess? Is that you just don't know the right AI shortcuts for fashion. Cut your design time in HALF with these must know keyboard shortcuts and tricks.
These are my best and top 23 shortcuts (from my Adobe Illustrator Masterclass for Fashion Design) divided into 3 parts: workspace, drawing, and color + patterns. (Because the internet doesn't love 23 animated gifs on ONE single page…)
---
Opt/Alt while drawing or resizing any shape (ellipse, rectangle, etc) to scale from the center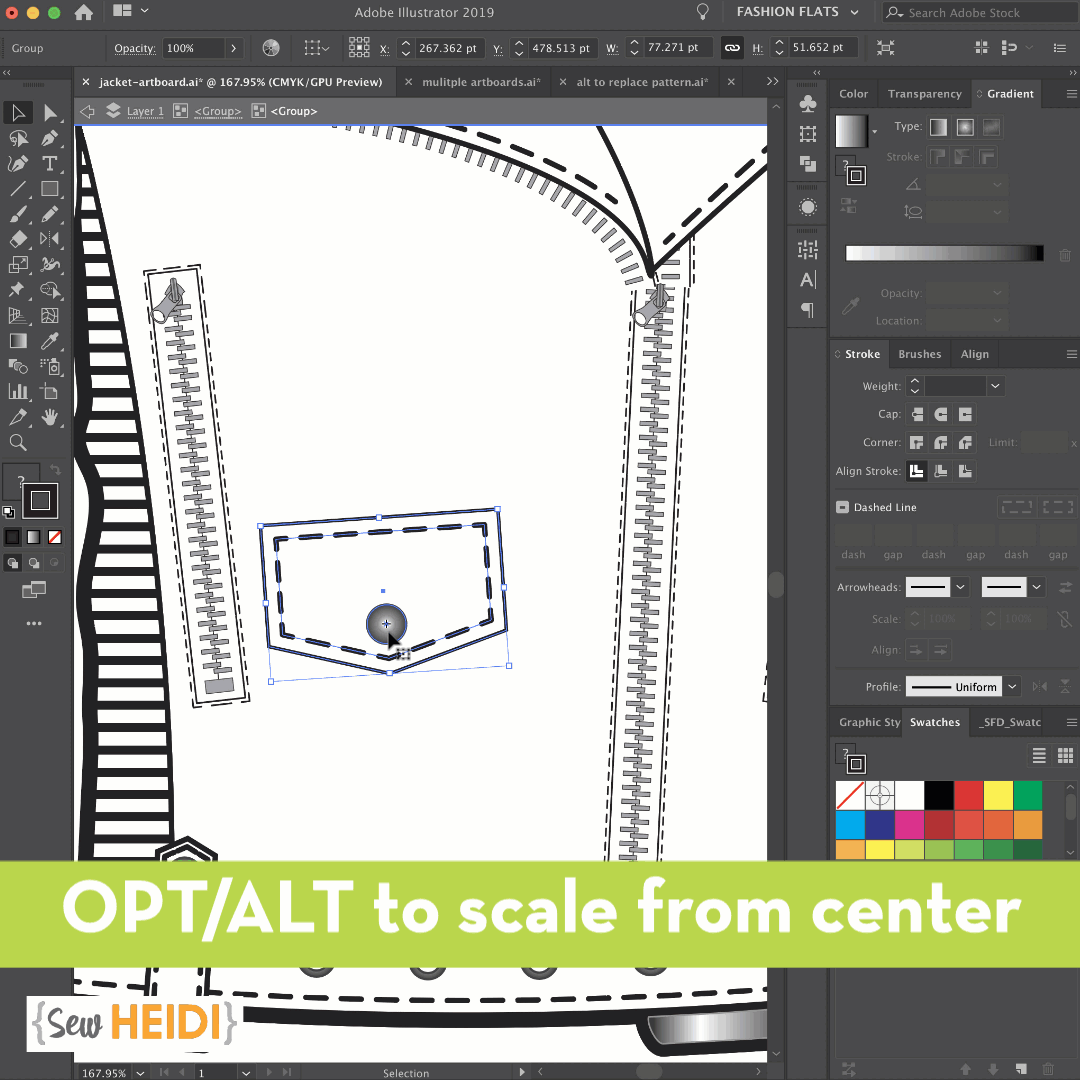 ---
Opt/Alt to make a copy of an object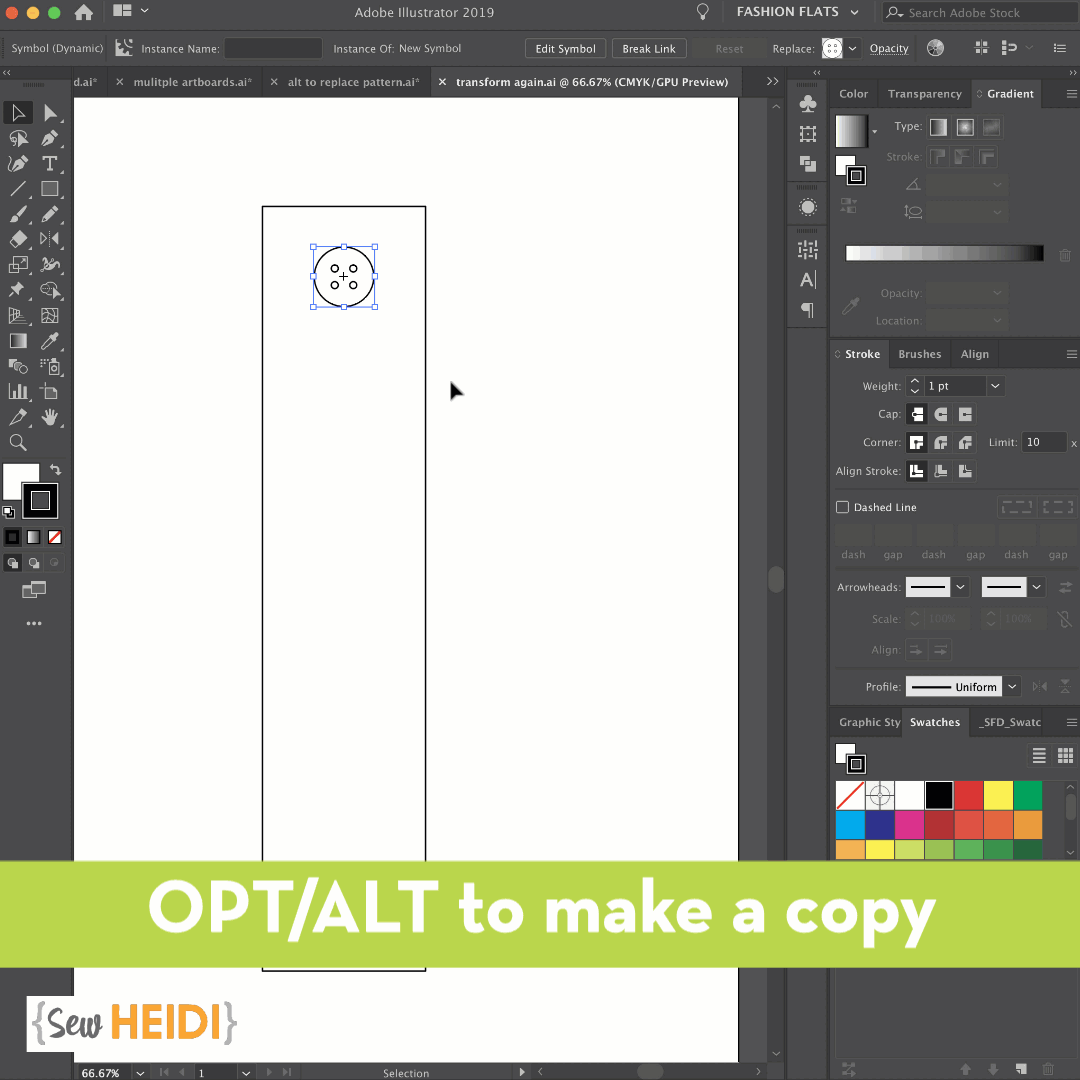 ---
Cmd/Ctrl + D (Object > Transform > Transform Again) to replicate a transformation (works great for a line of buttons)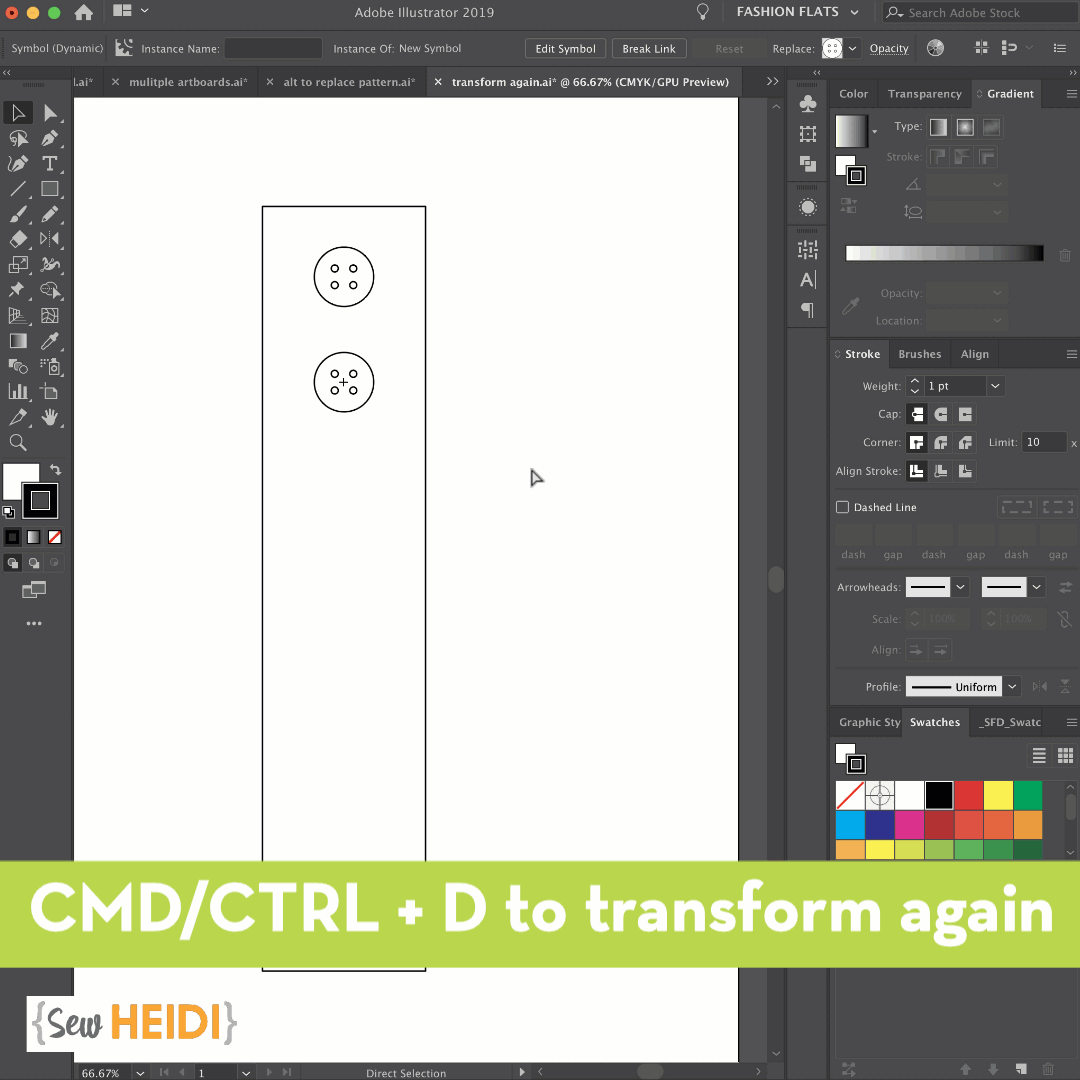 ---
Cmd/Ctrl + F (Object > Paste in Front) to paste an object exactly in front of where you copied it from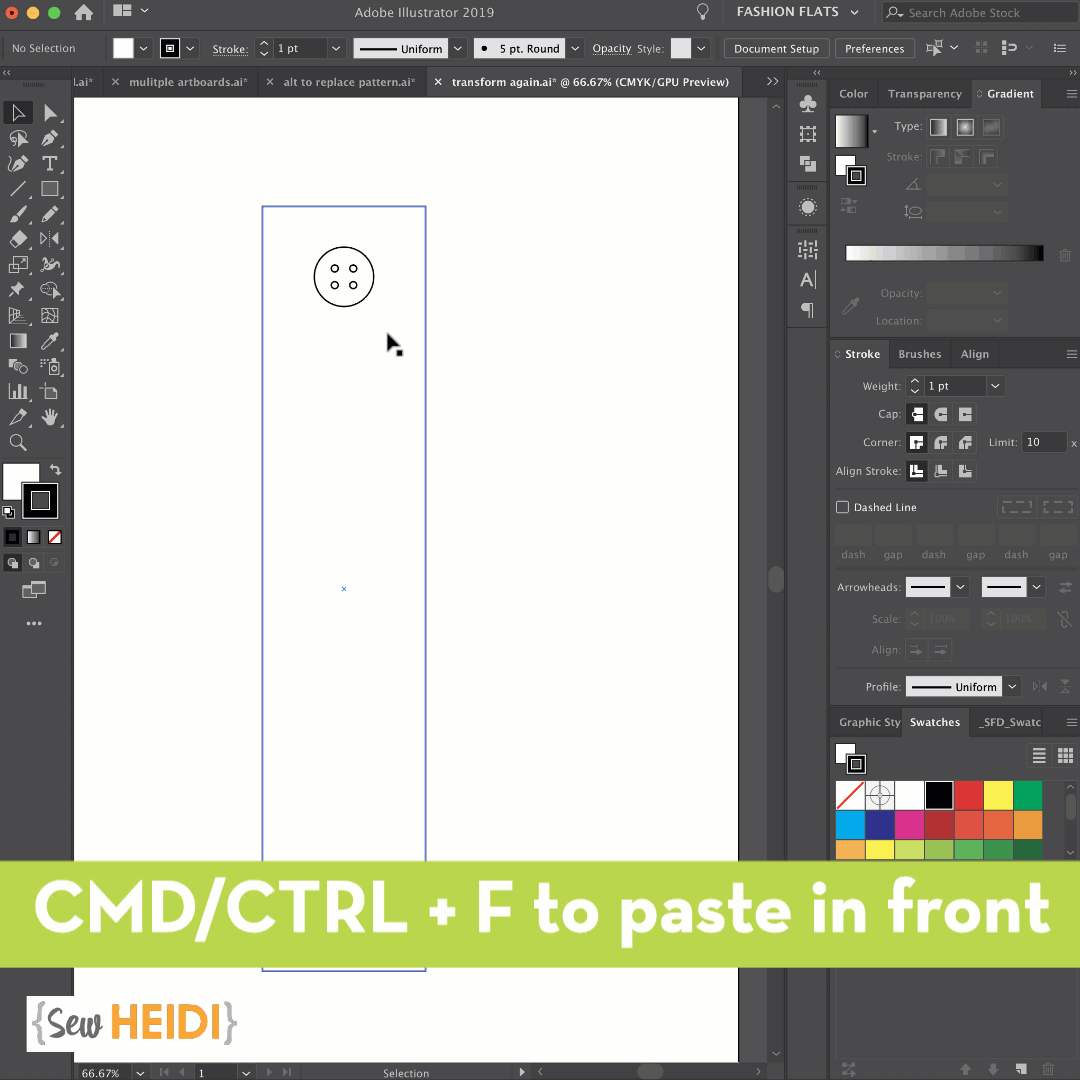 ---
Cmd/Ctrl + Opt/Alt + Shift + J to Average and Join at the same time (there's no menu option for this, the keyboard shortcut is the only way!)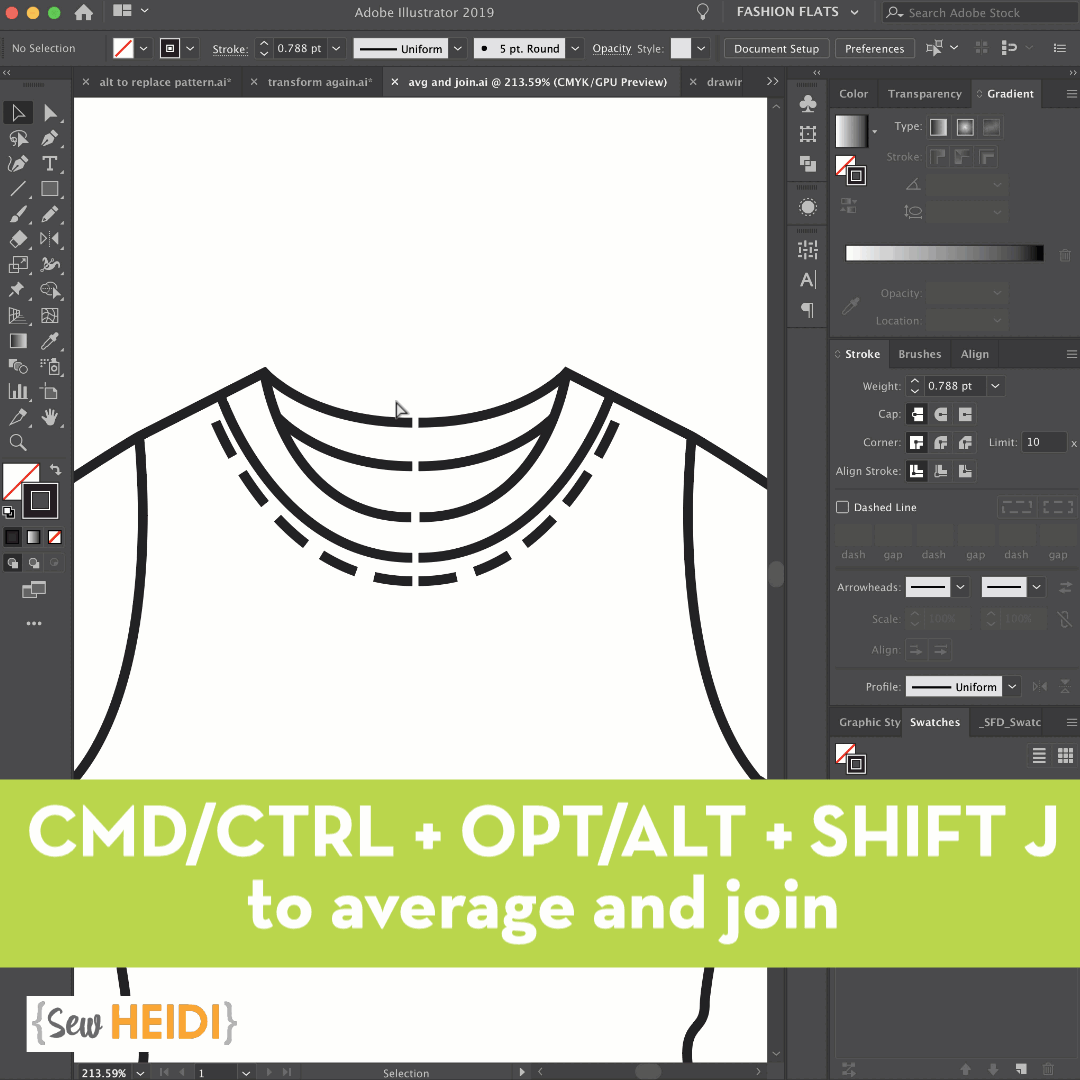 ---
Spacebar to move an object while drawing it (works for shapes OR individual Anchor Points with the Pen Tool)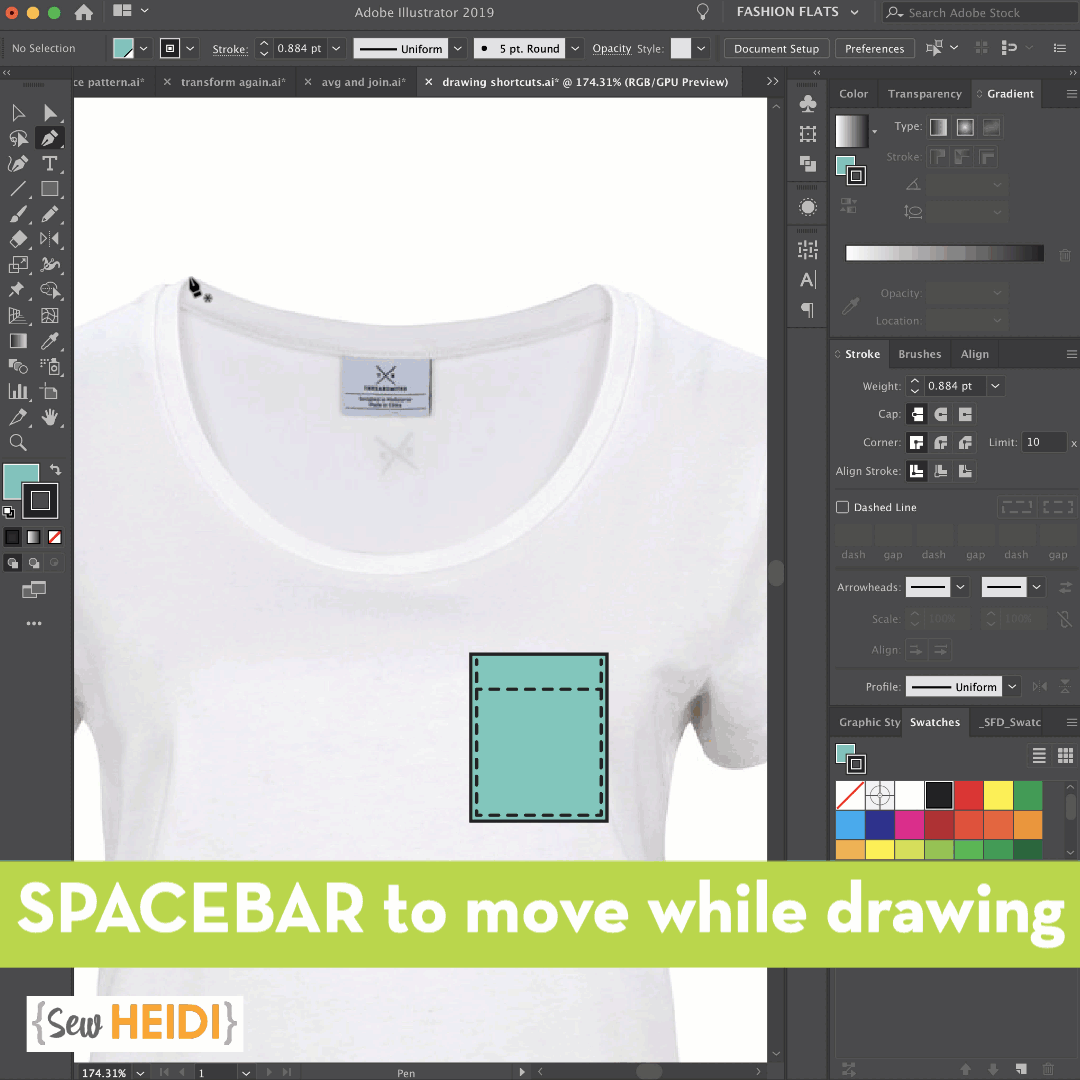 ---
Shift to constrain proportion while drawing a shape (ellipse, rectangle, etc) or scaling any object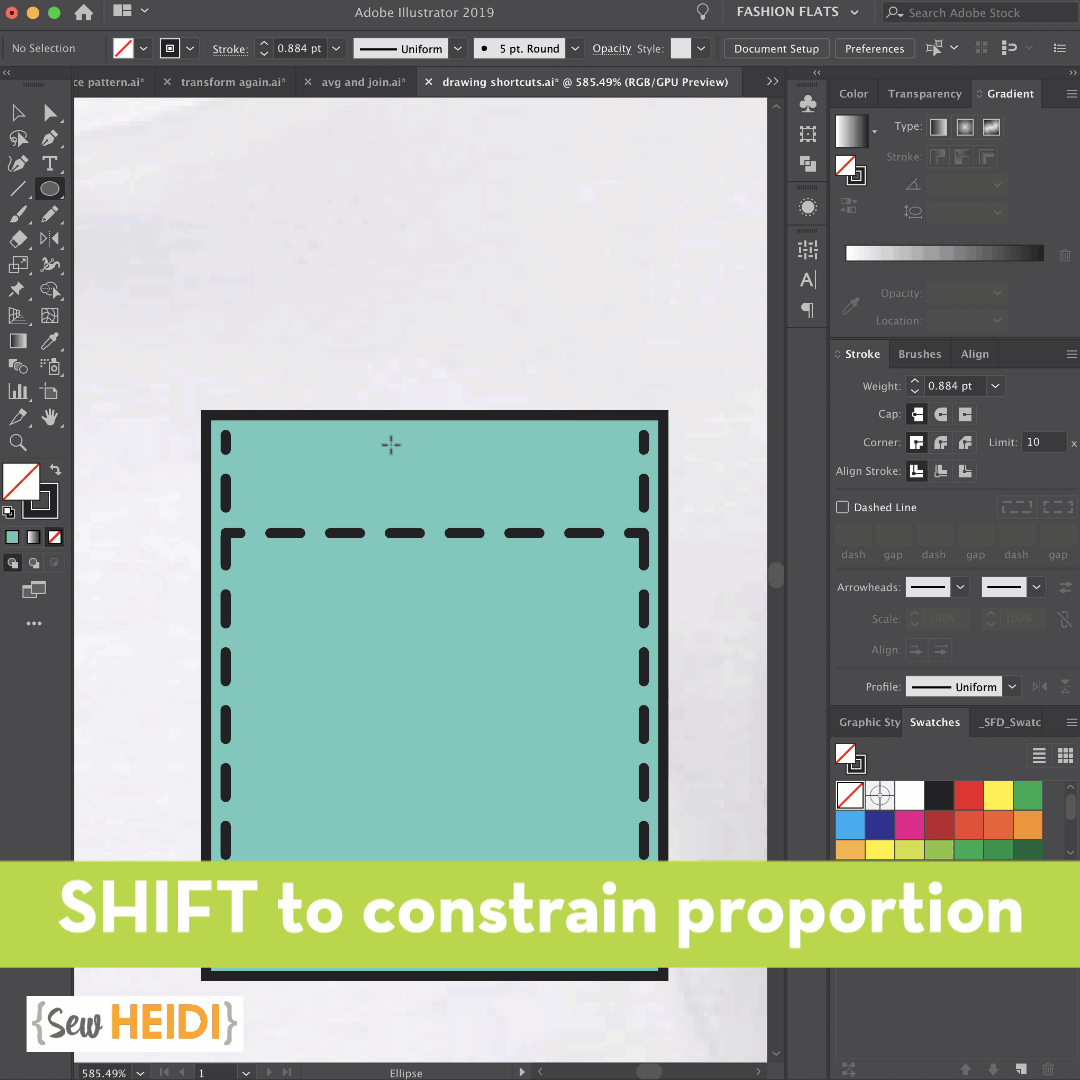 ---
Shift to draw a perfectly horizontal, vertical or 45° line with the Pen or Pencil tool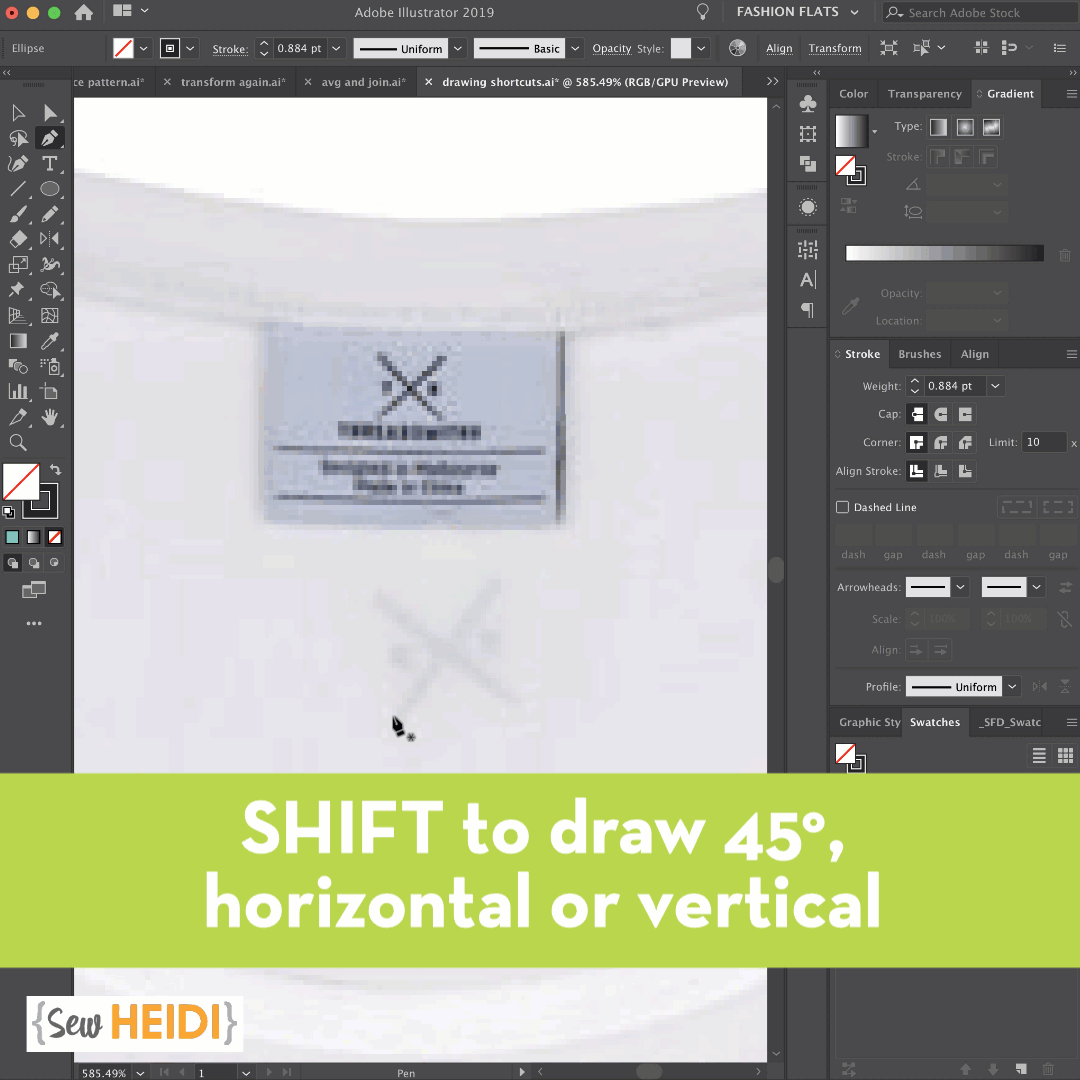 ---
Shift to rotate an object in 45° increments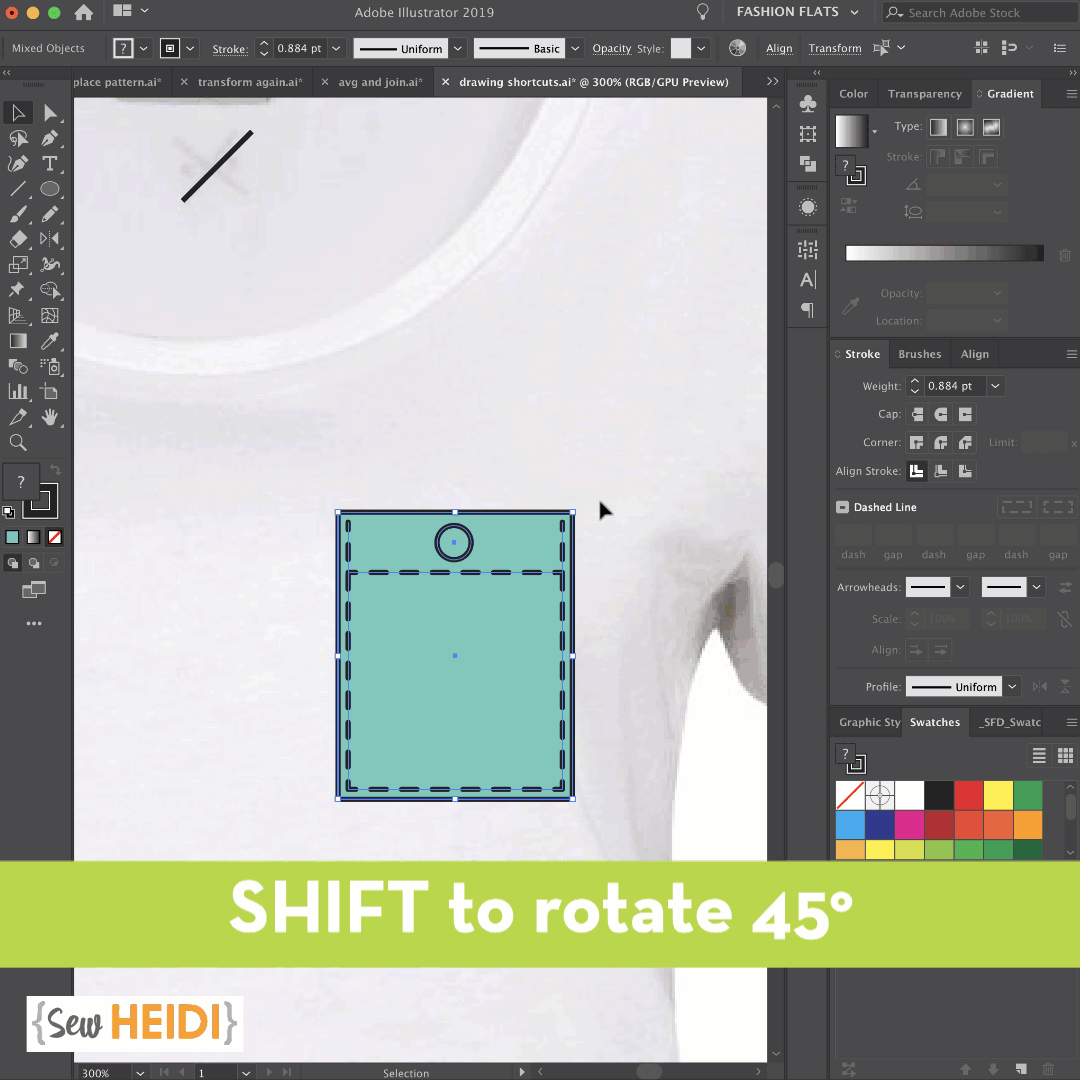 ---
Shift + any arrow key to move an object in 10x increments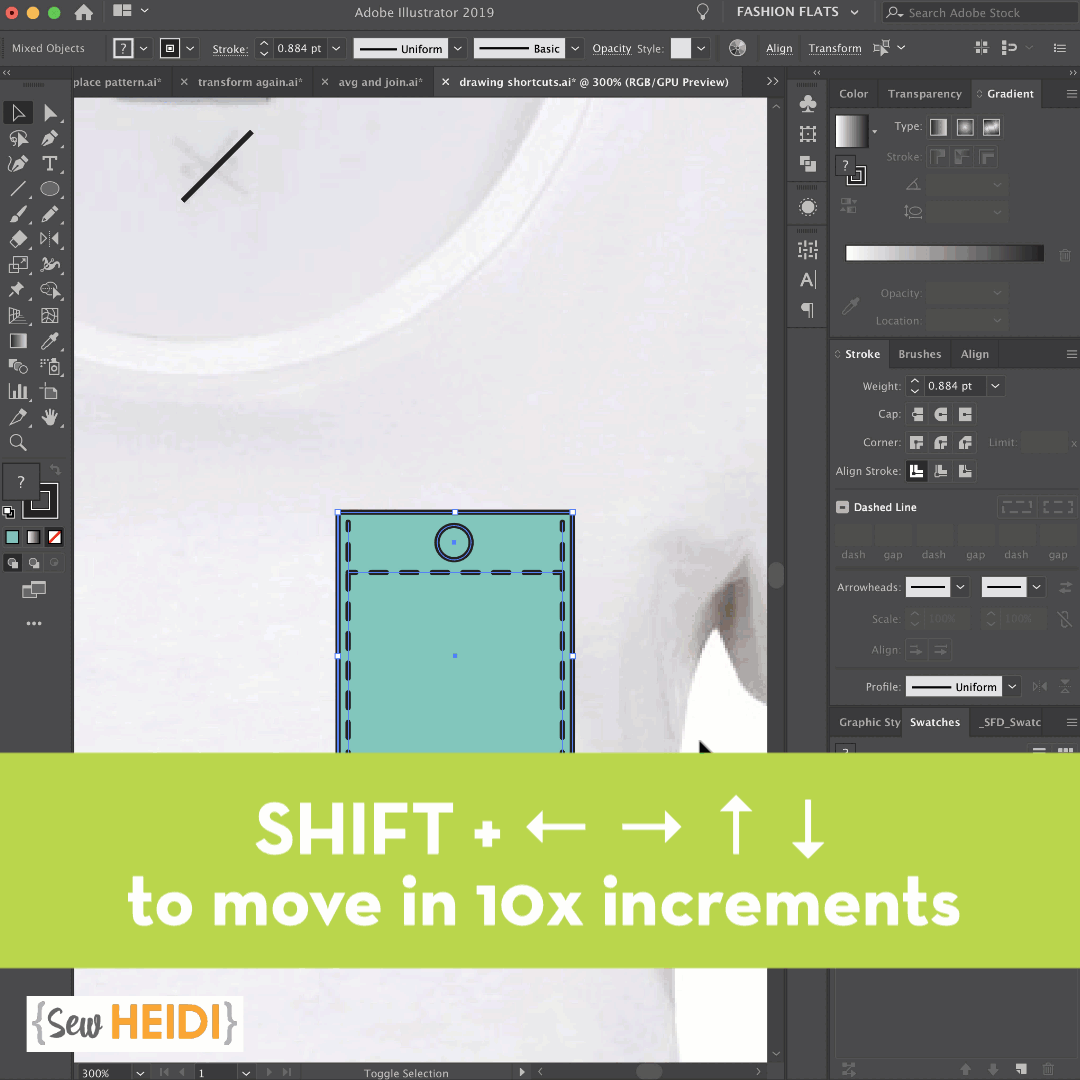 ---
Shift click (with the Selection Tool, black arrow) on an object to add or subtract it from a selection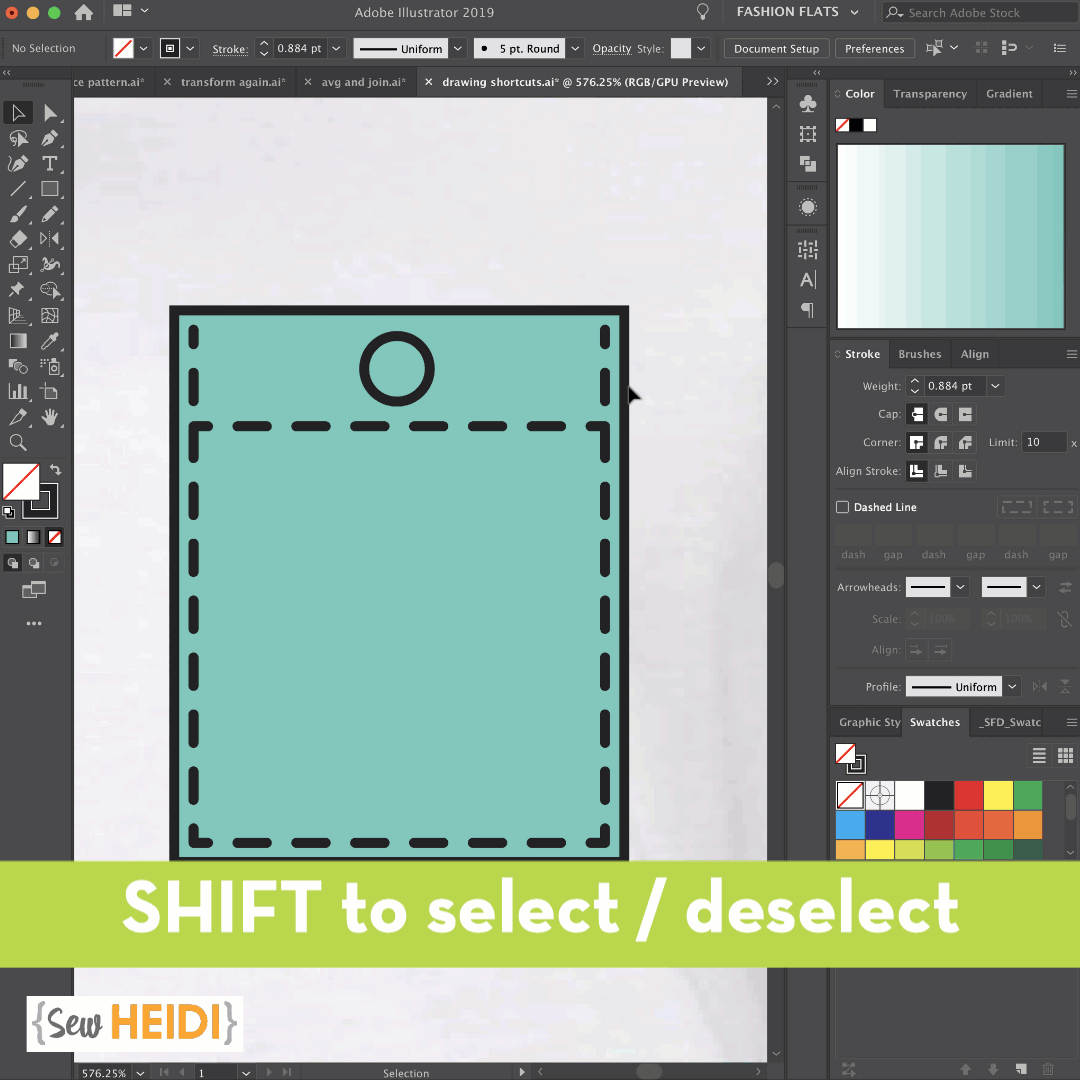 ---
---
This is just part 2 in the 3 part AI shortcuts series! Don't miss out on the other shortcuts for managing your workspace and color + patterns.
You'll save you HOURS each week (and wonder how you lived without these tricks before ?).
And if you're looking for even more help in Illustrator, get the Ultimate Guide to Illustrator for Fashion Designer (complete with 37 step by step tutorials). It's absolutely FREE.