Illustrator Shading Tutorial: Make Your Fashion Drawings 3D with Folds and Shadows
Shading and shadows make your fashion drawings STAND OUT! But it can be a fight to do this in Illustrator and make your drawings look more 3D.
Chances are? It's because you don't know the simple tricks to do this! In this tutorial, you will learn:
How to draw organic shapes for shading and shadows to make your fashion illustrations more 3D
Tricks to using the Pencil Tool to easily draw your shadows
How to make shadows line up perfectly with the edge of your fashion sketch (without redrawing anything)
Shortcuts to quickly create organic fold shadows using Brushes on your fashion flat
How you can use gradients to create hard crease shadows
How to save your shadow, shading and fold settings to automatically load them in EVERY Illustrator file (so you can use them over and over!)
Here's a quick preview of what's inside!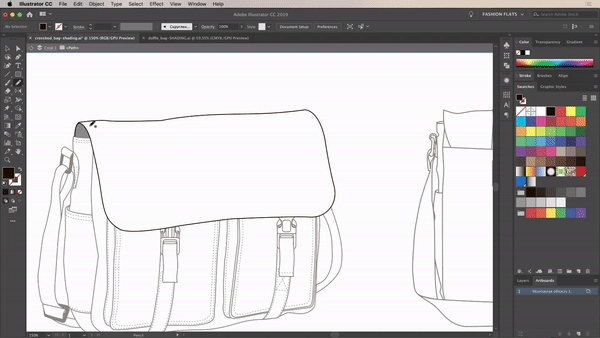 Watch the full video here!
Heads Up: We use cookies to customize your experience and track how you interact with our site to serve you better. OK more info