Illustrator for fashion is hard and it can feel like drawing your fashion flats takes FOREVER! Chances are, you just haven't found the right Illustrator fashion design tutorials. (I know because there's not a lot of good stuff out there!)
In this 4-part Illustrator Fashion Design Tutorial series (which you'll love), I'll show you how to make it EASY! We'll go through how to draw a fashion flat in just 20 minutes. That's right, TWENTY MINUTES (because this is how fast brands expect you to be!). ⏳
Here's a preview of how it all comes together!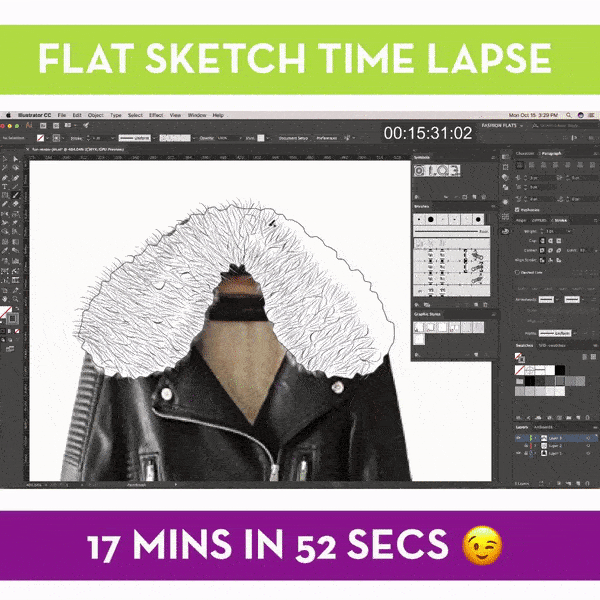 Now, we'll move at a swift pace and while there's not enough time to show you every tiny step (that would take hours!), I've created dozens of other AI fashion design tutorials that will help you out!
---
Watch the videos here!
PART 1: DRAWING THE OUTLINE OF THE BODICE
PART 2: REFLECTING HALF OF YOUR FLAT AND ADDING MORE DETAILS
PART 3: SIMPLE TRICKS TO DRAW COMPLEX DETAILS QUICKLY
PART 4: SECRET SHORTCUTS TO ADD DIMENSION TO YOUR FASHION FLATS