How to Sketch Fashion Flats in Illustrator (Without The Pen Tool)
Whether you love it or hate it, the Pen Tool is necessary for everything we do in Illustrator. But the lesser know Pencil Tool – which draws much more organically like an actual pencil – offers some really great tricks and shortcuts.
In this video, I'll sketch an entire flat without ever touching the Pen Tool.
You will learn:
00:39 How the Pencil Tool works different than the Pen Tool, and how to understand when it will do what
04:07 Why you should change your zoom level when drawing fashion flats with the Pencil Tool
06:28 Change the stacking order of your garment
06:55 How to use the Reflect Tool to copy symmetrical parts (like a sleeve)
07:40 Use the Pencil Tool to reshape any vector path
08:19 How to add shadows / highlights to your fashion flat sketches
09:24 Add a thick border around the edge of your illustration
Save this tutorial to Pinterest so you can find it later: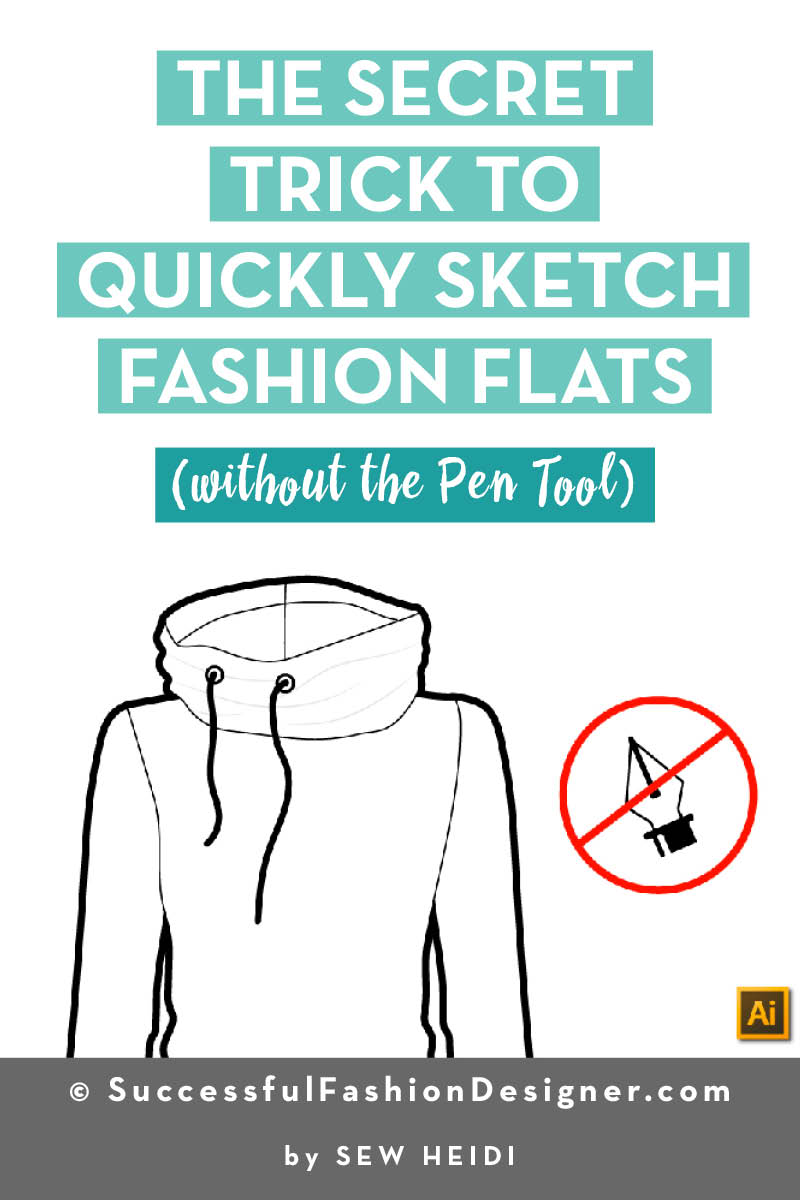 Heads Up: We use cookies to customize your experience and track how you interact with our site to serve you better. OK more info