There are a lot of tutorials about recoloring artwork in Illustrator, but I haven't seen any that document working with tonal colors.  This tutorial will show you how to recolor prints, heathers / melanges, and other textures or repeating surface / textile design swatches that you want to keep tonal.


This specific example is demonstrated using a 3 color tonal heather pattern swatch.
Start by selecting your swatch and choosing Edit > Edit Colors > Recolor Artwork, or choose the Recolor Artwork icon from the control bar.


The Recolor Artwork dialog will launch in "Assign" mode where there are 2 columns of colors: Current Color(s) and New.  Switch to "Edit" mode to view a color wheel with all of the colors.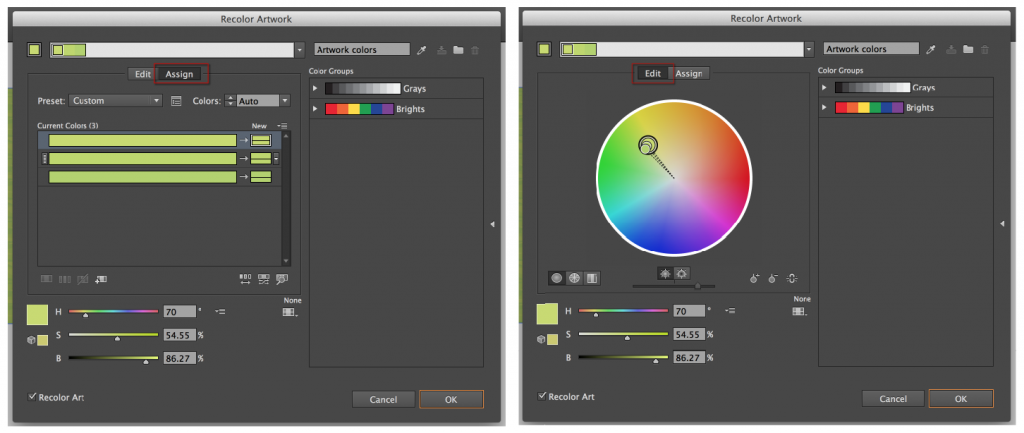 Once in Edit mode, you can play around with manually adjusting each of the colors.  Notice that they each move on the color wheel independently.  This is great if you want to manage each color individually, but for tonal colors it's not the best / easiest way to do it, so you'll want to "Link harmony colors" by clicking on the chain icon in the bottom right.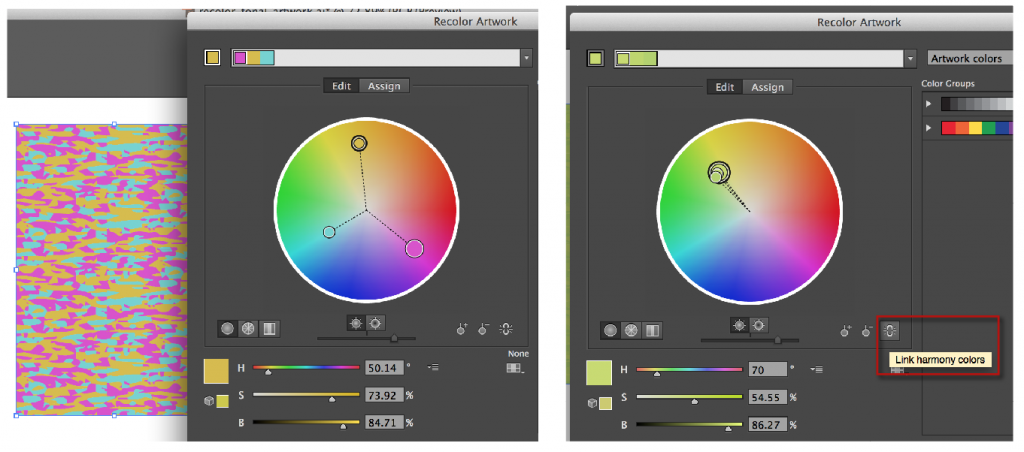 With harmony colors linked, you can move them around the color wheel and their hues will be locked to each other.  You can still drag each individual color towards the center or the exterior of the circle to change saturation if you need more or less contrast.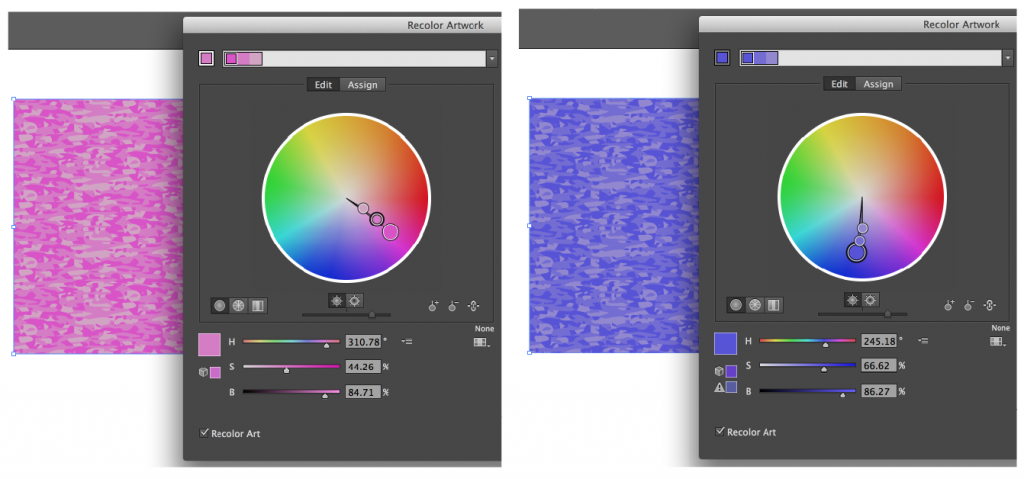 Each time you click OK from the Recolor Artwork dialog box (make sure Recolor Artwork is checked in the bottom left corner before clicking OK), a new pattern swatch in those colors will be created (if you're working with a pattern – if you working with artwork, then you'll want to make multiple copies on your artboard depending on how many color variations you want to make).
Play around with it yourself to see how easy it is to adjust tonal colors super quickly!