How to Curve Lines (Paths) in Illustrator

Illustrator always had a lesser known tool called the Reshape Path Tool. In theory, the concept was great but it was a bit fussy to use. In AI CC 17.1, Adobe updated the Convert Anchor Point Tool to the Anchor Point Tool and it offers some great sketching shortcuts (make sure your AI version is 17.1 or newer – Illustrator > About Illustrator).  In this super quick 3-step tutorial, I'll show you how to draw curved lines for your fashion flats in Illustrator.
1. Create half of a tank top flat sketch using straight paths with the Pen Tool.
2. With the Anchor Point Tool (hiding under the Pen Tool), click and drag on the paths you want to curve. Continue this on all the paths that need to be curved.
3. Reflect and copy half of your tank top, then join the center anchor points.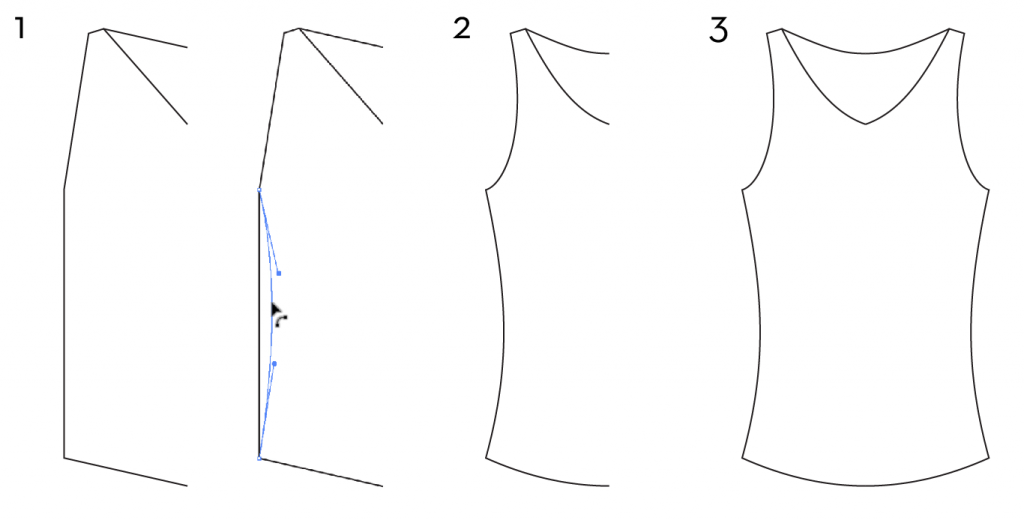 Heads Up: We use cookies to customize your experience and track how you interact with our site to serve you better. OK more info