A lot of the work I do is print/textile design based, so I'm constantly creating specs for artwork to send to factories.  Here is how to prepare artwork in Adobe Illustrator for a tech pack (for fashion or surface design) to make sure your design is executed accurately.
Many factories also love to get a printout of at least a portion of the artwork at full scale so nothing gets lost in translation. This gives them a physical reference to compare the print to and helps make sure everything is produced correctly.
When creating your repeating pattern specs, make sure your include the following:
How the pattern looks at full scale in the finished garment (this can be shown on a fashion flat sketch)
The measurement of the vertical and horizontal repeat of one pattern tile (*always send the native AI file of the finished artwork to your factory at actual size)
Color chips with Pantone codes for each of the colors used in the repeating pattern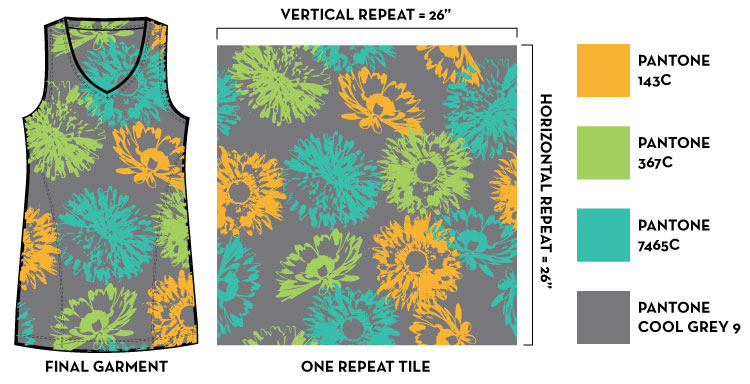 Want to create your own patterns?  Depending on what version of AI you are using, you can use the pattern tool or create them manually.