Fashion Illustration Tutorial: Knit Repeating Pattern Textures
Creating realistic knit repeating pattern textures in Illustrator is a PAIN! This tutorial will show you how to make it easy in just a FEW steps!
Here's what you'll learn:
How to create a realistic chunky knit texture for your fashion illustrations using a photo
How to apply the knit texture to your fashion flats
How to scale your patterns directly inside your fashion sketches
How to change colors of sweater knit textures DIRECTLY in Illustrator
A quick glimpse of the process: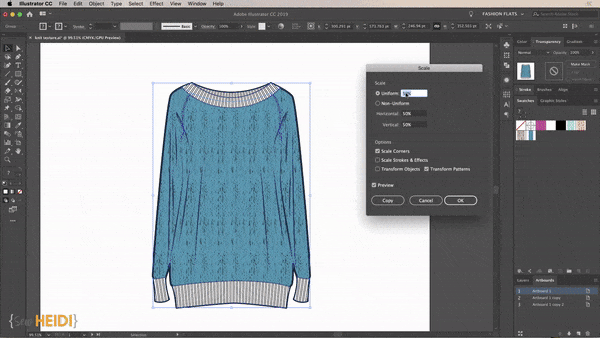 WATCH THE VIDEO HERE! ?
Heads Up: We use cookies to customize your experience and track how you interact with our site to serve you better. OK more info