Fashion Flats in Illustrator: Outline w/ Style Lines

One of the simplest ways to draw fashion flats or a tech sketch in Adobe Illustrator is to outline the garment and add style lines.  While easy, it doesn't allow for flexibility to add different colors in different parts of the sketch or to control patterns independently.
In this Illustrator video tutorial, you will learn:
How to draw your sketch with an outline and separate style lines (0:10)
How to color your sketch with Live Paint (but why this isn't always the best solution) (00:59)
You can view the other parts of the series here: Object>Arrange, Copy Path Segment, & Pathfinder Divide.  There's also a written tutorial if you prefer to read.
---
---
Save this tutorial to Pinterest so you can find it later: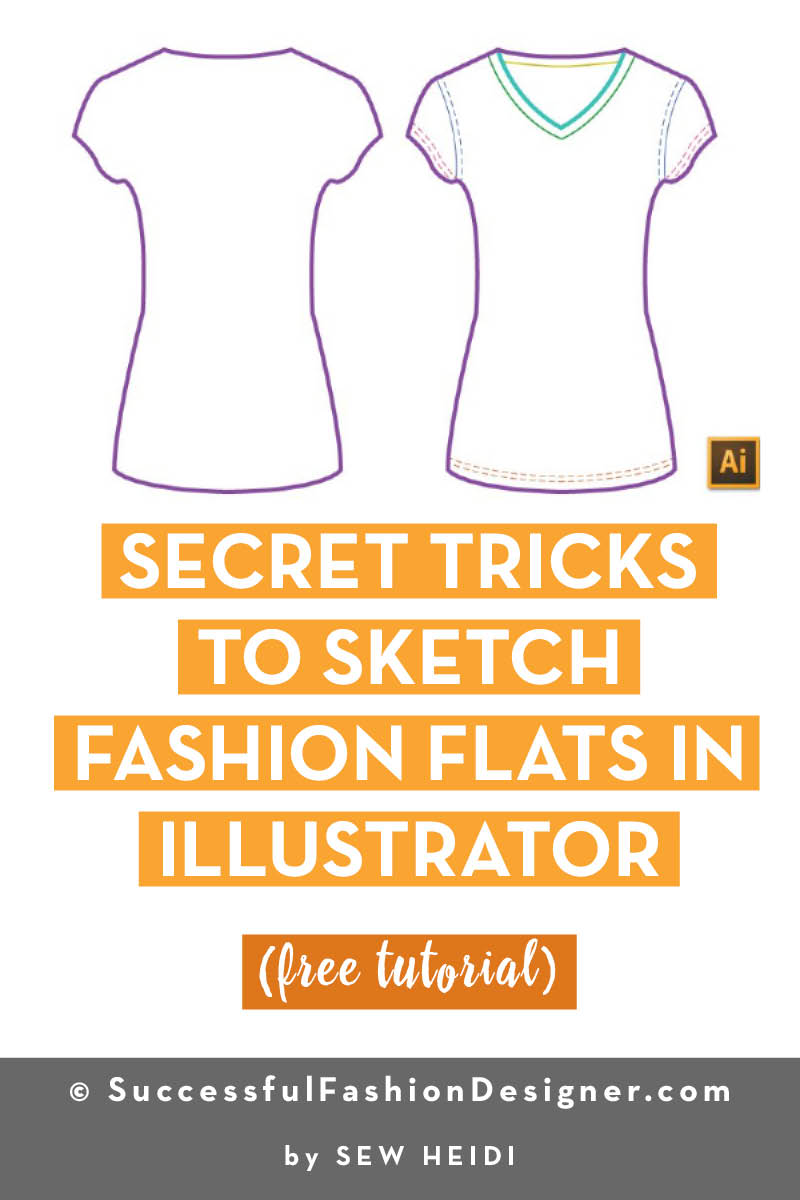 Heads Up: We use cookies to customize your experience and track how you interact with our site to serve you better. OK more info