Fashion Flats in Illustrator: Copy Path Segment

A little known trick in Illustrator is the ability to copy path segments with the Direct Selection Tool (as opposed to actual anchor points).  I'll show you how to draw fashion flats or a tech sketch with edges that line up perfectly.
You will learn:
How to Copy parts of a path or a path segment in AI (as opposed to the whole path or individual anchor points) (00:33)
How to reconnect to a path using Illustrator's Pen Tool (00:49)
The downfall of sketching with this technique (01:16)
This is part of a 4 part fashion flat sketching series – you can find the other parts here: Object>Arrange, Outline w/ Style Lines, & Pathfinder Divide.  If you prefer to read, there's also a written version.
---
---
Save this tutorial to Pinterest so you can find it later: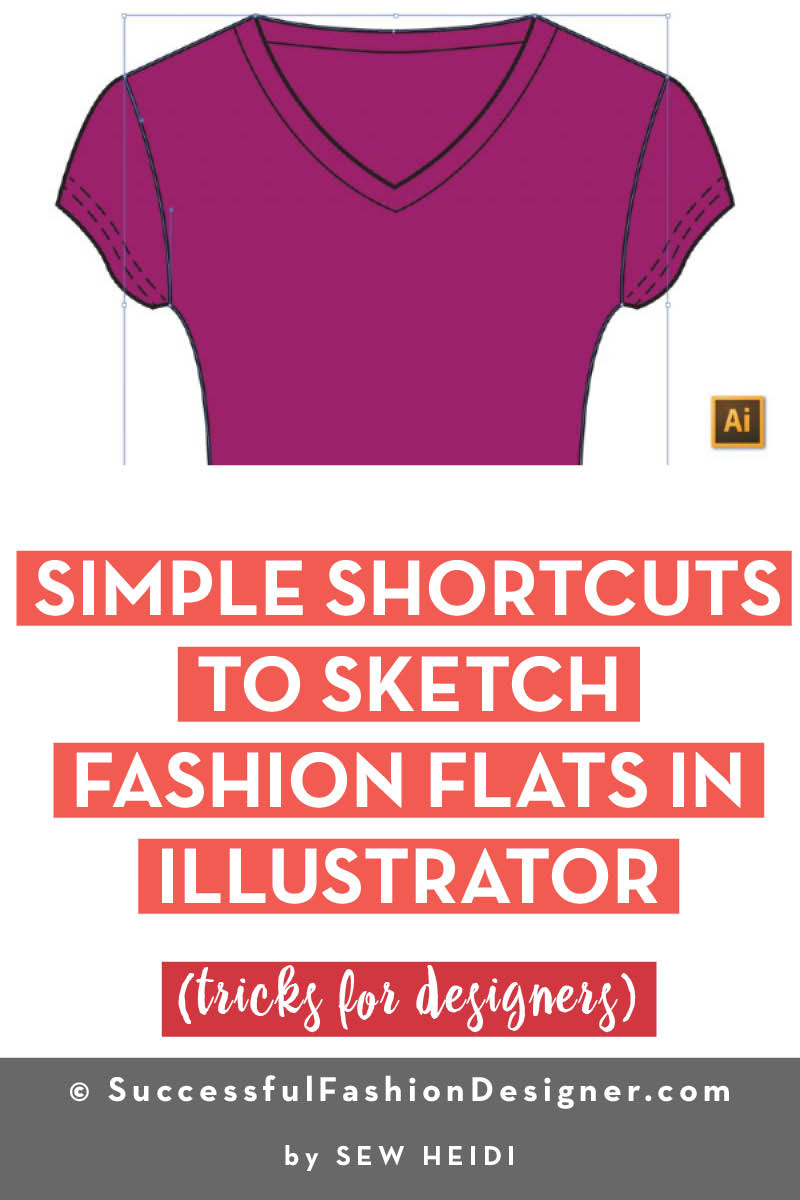 Heads Up: We use cookies to customize your experience and track how you interact with our site to serve you better. OK more info