Imagine the stereotypical life of a fashion designer: frolicking in fabric, sketching beautiful designs, and traveling overseas to fashion factories. Truth is, a lot of us don't do any of this. We spend our days in Illustrator, Excel and writing emails.
And for me, after almost a decade in the industry, I'd never had the opportunity to go to a factory.
Until one day, back in 2015, when the phone rang. And my stomach dropped.
I was sitting at my tiny Ikea desk in the 300sf NYC apartment Marc and I called home when my iPhone buzzed.
On the line was my new freelance client, a pretty big retailer I was doing a private fashion label project for.
"Heidi, I need to go to China and Vietnam to visit the factories you've sourced our product with. It's company policy that we physically visit every factory."
Instantly, panic mode was triggered.
My stomach dropped. My vision blurred. My chest burned red and my heart beat tripled.
Not because these weren't good factories. They were. We'd sourced with them for 15+ years and I knew they could deliver good product, on time.
Panic mode was triggered because I knew I couldn't send my client to visit my factories without me.
I knew I had to go with her.
But here was the problem: I'd never done factory visits before. And I'd never been to China.
I was terrified of making the trip.
Traveling overseas to see firsthand how clothes are made had always been on my bucket list.
But I'd always imagined making the trip with someone I knew well. Not showing up alone, with no idea what I'm doing in a foreign land, to meet a new client.
The thought of this scared the @#$% out of me.
Navigating a foreign country where you don't speak the language, don't know anyone, and aren't totally sure of the cultural etiquette is overwhelming and intimidating.
And doing it alone makes it 10x scarier.
I took a deep breath and confidently told Susan, "of course I'll come. Let's coordinate the dates and we'll book the trip."
But inside my head, full panic mode was still on high:
"Who am I to be doing this?"
"Do I even know what I'm talking about?"
"What if my client finds out I'm a total fraud?"
"How does a factory visit even work?"
"Why can't we handle this remotely? Skype sounds way easier…"
---
I decided it was best to be honest with Susan. So I told her this was my first trip overseas. I was terrified she'd judge me, think I wasn't qualified and cancel the whole project. But instead, she was kind.
"Don't worry Heidi, I've been there a hundred times, we'll be fine."
I felt a tiny ounce of relief, but my anxiety was still high.
---
The weeks leading up to the trip were frantic. I scrambled to get my visa paperwork expedited. I spent countless hours in line at the China and Vietnam consulates.
And I worried about what to wear.
It was summer, and I sweat easily. I knew I had to pack carefully.
Modest professional clothing that didn't show sweat stains in your armpits, under your boobs, or even running down the back of your legs was essential.
(Embarrassing, but I know I'm not the only one who sweats in these places.)
Somehow things fell into place.
I coordinated with the factories to get letters of intent so I could get my paperwork approved.
I found just the right outfits at TJ Maxx and Zara on 5th Ave in NYC. (Working at home full time in yoga clothes, I knew I'd only wear these things once or twice and didn't want to spend much. Also, I'm frugal. Don't judge.)
The night before my flight, I laid my clothes out on the bed. I opted for lightweight printed blouses and black pants to disguise the sweat while appropriately covering my skin.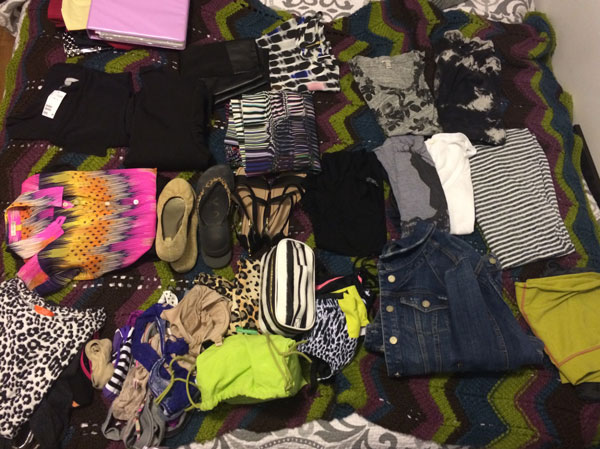 I packed a well balanced assortment of snacks for the 15+ hour flight. Garbanzo bean and artichoke heart salads, a veggie sandwich, cheese and crackers, pears and blackberries, and of course an avocado.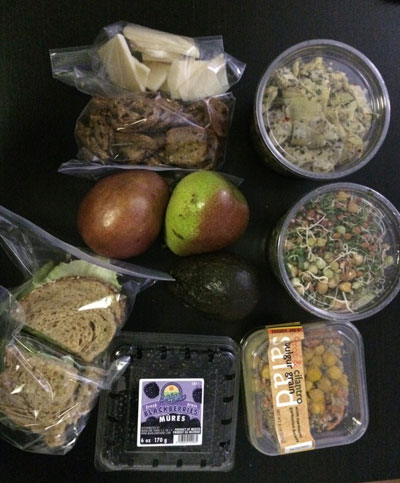 The Uber ride on that hot summer morning to JFK airport was uneventful, but my nerves were high.
Did I remember everything?
Do I have the tech packs, fabric swatches and samples?
Do I have my passport?
My laptop charger?
My laptop?
(On a previous work trip, I got halfway to the airport and realized my computer was still on my desk. #truestory)
I'd made lists and checked them twice. I got this, I told myself.
But nothing calmed my nerves.
---
My direct flight from JFK to Shanghai is full and I luck out with an aisle seat. We board, buckle, and take off.
I pace my snack intake and listen to Ira Glass's This American Life, Pat Flynn's Smart Passive Income, and Amy Poehler's Yes Please.
I get a few minutes of sleep here and there, but my high nerves prevent much shut eye in the cramped United seat.
15 long hours later, my swollen ankles are the size of tree trunks as we touch down in Shanghai.
I feel relief that the flight is over.
Then it hits me that I am actually here. In China. And my nerves shoot right back up to high.
Groggy and shakey, I exit the plane and follow the herd of people to the baggage carousel.
As I wait for my red and black Swiss Army suitcase to drop out of the chute, I think about getting through customs.
I don't know about you, but I'm one of those people who gets anxious going through airport security and customs.
I have nothing to hide, but the "what if's" take over:
What if something, somehow, got in my suitcase?
What if it rubbed up against someone else's bag who had drugs and all of a sudden I'm in a backroom being strip searched in a foreign country?
What if I forgot about that giant pair of scissors in my laptop bag? (You know, the pair you've never actually put in your laptop bag.)
Ridiculously irrational, but this is where my head goes Every. Single. Time.
I collect my bag and the English signs direct me to the right customs line. I wait my turn and approach the counter. The nice man has a heavy accent but speaks my language. He smiles, stamps my passport and shuffles me through.
It's at moments like these that I realize how lucky I am to speak English. More accurately, I realize how scary it must be to be in the opposite situation.
I can't imagine being a non-English speaking person coming to America with nothing in your language.
I start to think my anxieties are ridiculous and unwarranted. But it doesn't make a difference in how I feel. The nerves are still real.
I follow the (of course, English) signs through one last long hallway and finally through the huge sliding glass doors that open up to an unknown world on the other side.
CHINA.
A land I know nothing about. A land I've never been to before. A land where I'm unfamiliar with the language, food, culture and etiquette.
It's a completely foreign world and I'm anxious and nervous and feel like a total wimp.
My eyes dart around looking for someone I've worked with for years but have never met, my factory agent, Alan.
Like clockwork, the "what if's" take over again.
What if he forgets to pick me up?
What if he gets the times wrong?
What if he's in the wrong terminal?
What if I'm stuck in the Shanghai airport?
My phone doesn't work and I have no way to contact anyone. If I'm not careful, the anxiety will get the better of me.
I almost have a full blown panic attack…when I spot it.
A glimpse of something familiar. It's not much, but it's enough to make my anxiety dissipate, my heartbeat slow, and my breath calm.
I never thought something so small and simple could bring me such relief: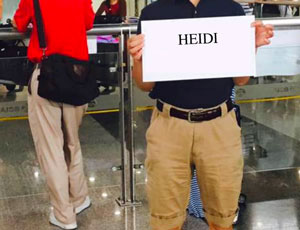 A white piece of paper with my name typed in 64 point font: Heidi.
Behind the sign is Alan. He's waiting for me, on time and in the right terminal. I smile and wave, and he returns the gesture. His face is warm and friendly. He welcomes me into this foreign land.
Alan gives me the white glove treatment. He carries my bags and escorts me to the grey van where he offers me a bottle of water and a snack.
His accent is heavy but his English is fluent.
For the first time since I found out about this trip a month ago, my excitement outweighs my nerves.
And it feels good.
Alan takes amazing care of me on my first night in the overwhelming and bustling city of Shanghai.
He shows me around and we eat dinner at a massive buffet restaurant where I can choose anything I want. Being vegetarian, I'm nervous about what to pick. So he walks the restaurant with me and shows me exactly what to try, what to avoid, and his favorites.

---
The next morning, I meet up with my client Susan in the hotel lobby. We pile into the grey minivan with Alan and drive two hours into the country.
It's our first factory visit, and I'm nervous again. I don't know what to ask or what I should be looking for.
I almost freeze as though I have no industry experience at all.
Susan on the other hand knows exactly what to do and what inquiries to make. I follow her around like a little puppy dog and start to feel pathetic and embarrassed that my client is leading me.
So I watch her closely. I notice what she does and how she handles each situation.
On the factory floor, she asks things like:
How many workers do you have?
Do they live on site or come in from the city?
Do they get benefits?
How many hours do they work?
How are they compensated?
I observe and ask politely if I can take pictures. The factory manager says yes and I try to document while not being that obnoxious American.

We finish the factory floor tour and sit down around a conference room table in the show room. The walls are full of sample garments, showing what the factory is capable of, like a physical portfolio.
In here, I feel more comfortable, and it feels good. These are conversations I've had before in email, on Skype or at sourcing trade shows.
What are your capacities?
What are you really good at?
Can you show us some samples?
I know they're capable, but this is for Susan. She needs to see what they can do and feel comfortable about producing here.
We review each style and go through the tech packs one by one. We answer questions about details, deliveries and terms. It's the usual drill.
We have one more factory tour, so we ride with Alan and his driver in the grey minivan two hours to the next facility.
I know I need to step up. So I take the lead a little and start asking the questions. Susan taught me the ropes, and I'm already feeling more confident.
I've got this.
The first day comes to an end as quickly as it started. I return to my hotel room and contemplate ordering a different pillow from the menu (yes, this is a thing):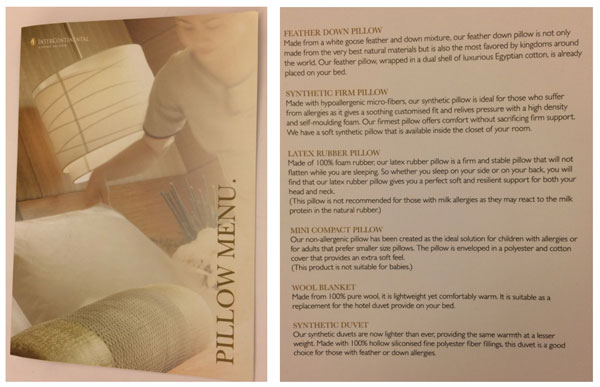 But I'm too tired. Jet lag is kicking in, and my eyes won't stay open. I fuss with the VPN to try and get email access, but it doesn't work. I give up, take a hot shower, and pass out hard for 8 hours.
The next morning starts early, but I'm rested and excited. Today, we get to go sightseeing. Alan is an expert and I'm amazed how much he crams into one day.
The botanical gardens: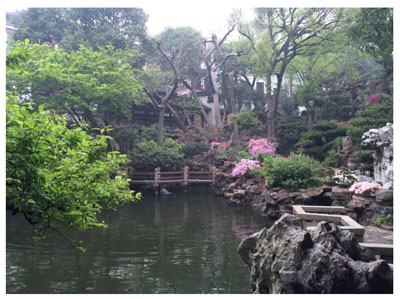 The locals market for shopping where I scored these awesome shoes: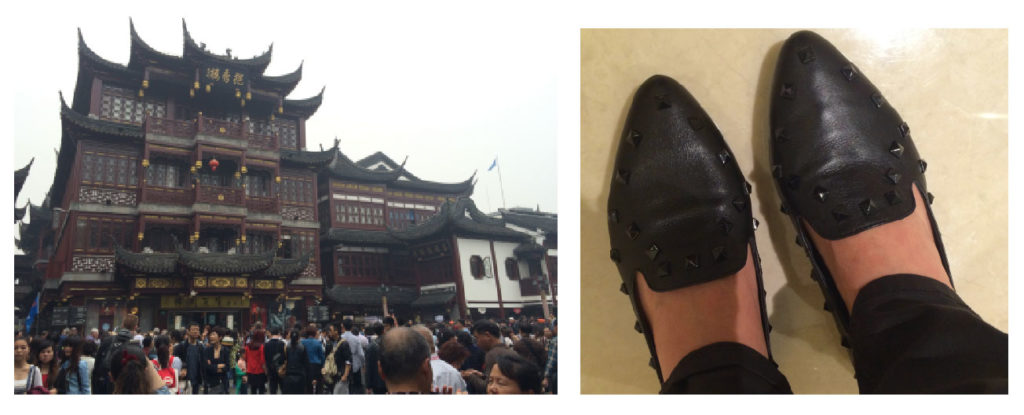 And the best foot massage I've ever had in my life: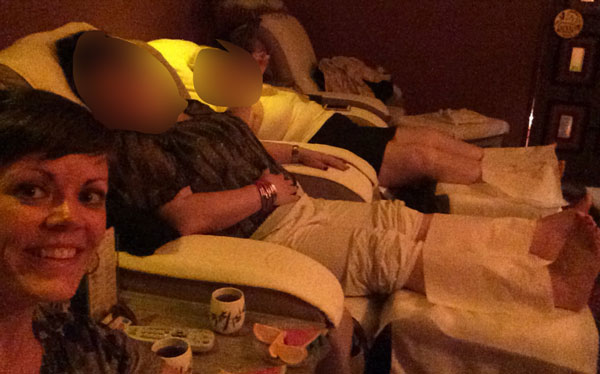 It's an amazing day and as we return to the hotel, we discuss logistics for our 7am flight to Vietnam.
---
My time with Susan in Ho Chi Minh is short and we cram three factory visits into one day. There's no time for sightseeing before she has to return to the US, but I'm staying for 2 more days. I didn't come all this way not to see Vietnam.
And now, I'm really alone.
But I'm not as nervous as I was before. I've got confidence, I feel comfortable, and I know I can do it.
I book a tour to see the Củ Chi tunnels that the Viet Cong soldiers used as hiding spots during combat: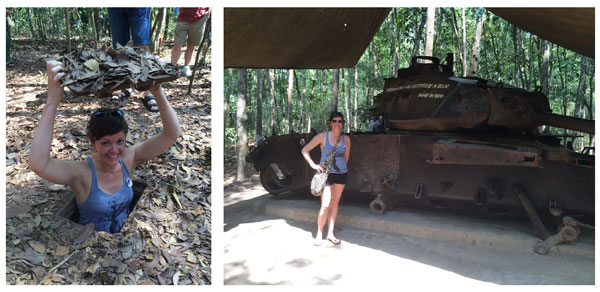 I join a vespa food tasting group and zip around the city sampling foreign delicacies: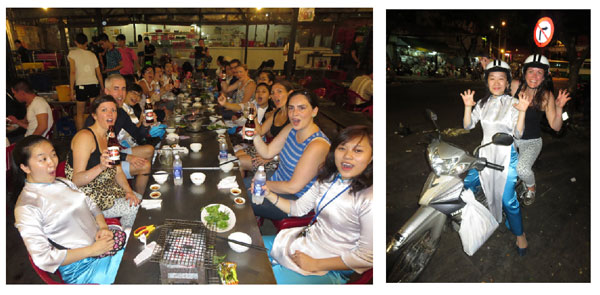 I take a touristy boat ride through the Mekong Delta: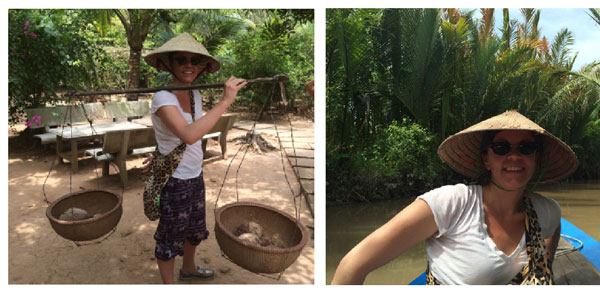 And I even wander the city alone enjoying a few meals by myself: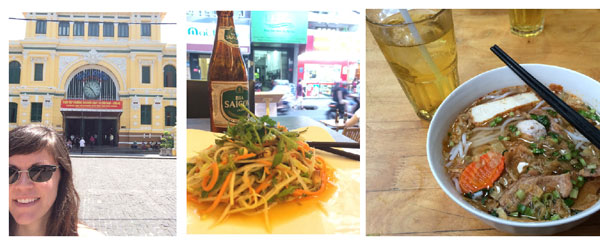 I've gotten my footing. I feel confident. Proud. Comfortable. Not only did I survive this, I had fun.
On my last night in Vietnam, I lay on the hotel bed in complete awe of the adventures I've had in the last week.
I had more foreign experiences in 7 days than I'd had in my entire 34 years of life.
And I found it hard to believe that I was ever nervous about traveling overseas to fashion factories in the first place.