Technical Fashion Flats in Illustrator: A More Artistic Approach
When sketching flats and designing in Illustrator, we put our best foot forward to do top notch work and make awesome presentations. But it's easy to lose the "design appeal" when it comes to technical flat sketches.
If you're preparing for a big presentation and really want to wow your client (or boss!), here are some tricks you can use to add more design appeal while also conveying garment specs. It takes a bit more work, but I'm a firm believer that those who go the extra mile are the ones who actually get ahead.
Add Measurement Specs to Your Fashion Flat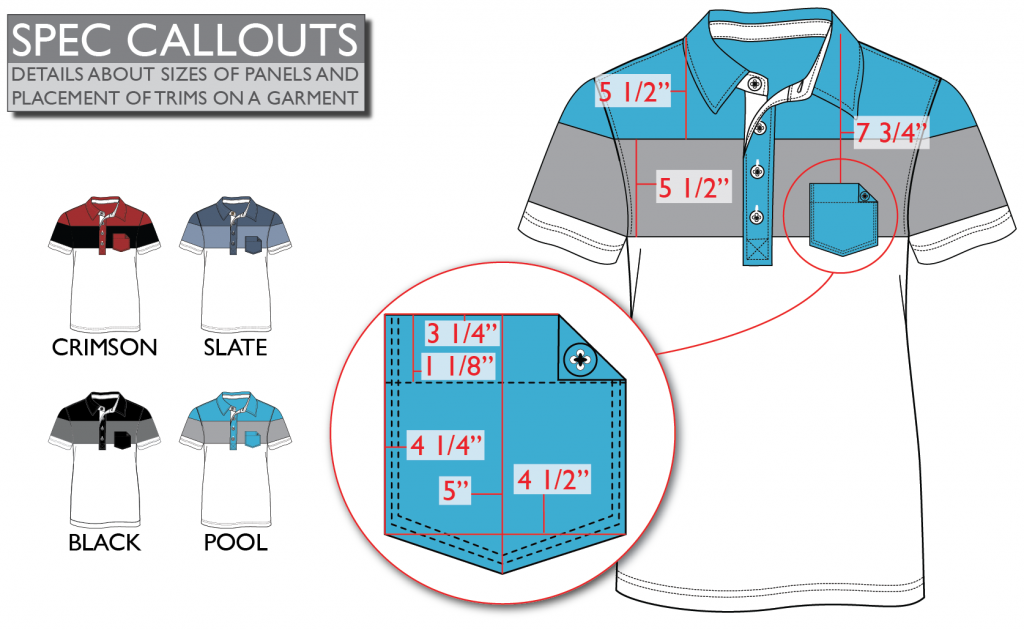 Usually these callouts are pretty boring, but by doing a close up of a design detail (done with a clipping mask) and adding a drop shadow, you'll add dimension while keeping instructions clear.

Heads Up: We use cookies to customize your experience and track how you interact with our site to serve you better. OK more info