SFD076 Six Steps to Starting a Fashion Line that Sells
Designing and starting a fashion line is exhilarating and inspiring and something most of us want to jump right into. Starting a fashion line that sells is something completely different–but it's something you can do.
Robyn and I are BACK with a podlet that sums up six easy steps to starting a fashion line that sells. The Successful Fashion Designer podcast has been going for 75(!) episodes, and after interviewing as many talented, business-savvy fashion designers as I have, Robyn and I noticed that many of them had similar advice when it came to designing a fashion line that sells.
We went back through and extracted the golden advice nuggets from their episodes and distilled it down for you here–it's great advice for everyone that wants to start a fashion line the right way.
In the interview (which you'll love) we cover:
Finding and owning your niche to create a fashion line that sells
How NOT to design for everybody (seriously!)
Solving your own problems by facing and overcoming the fashion challenges that you have
Doing RESEARCH on other fashion lines
Actually going to where your customer is hanging out to do MORE research
Testing, testing, and testing some more–getting feedback on your samples
Engaging and asking your customer for feedback during the design + development process
Asking open-ended questions to get more information from your customers
And so much more!
Press the orange play button below to listen here, or listen on Apple Podcasts:
---

---
Episodes Referenced:
Connect with cohost Robyn:
Enjoy the show? Help us out by:
Save this "Six Steps to Starting a Fashion Line that Sells" episode to Pinterest so you can find it later: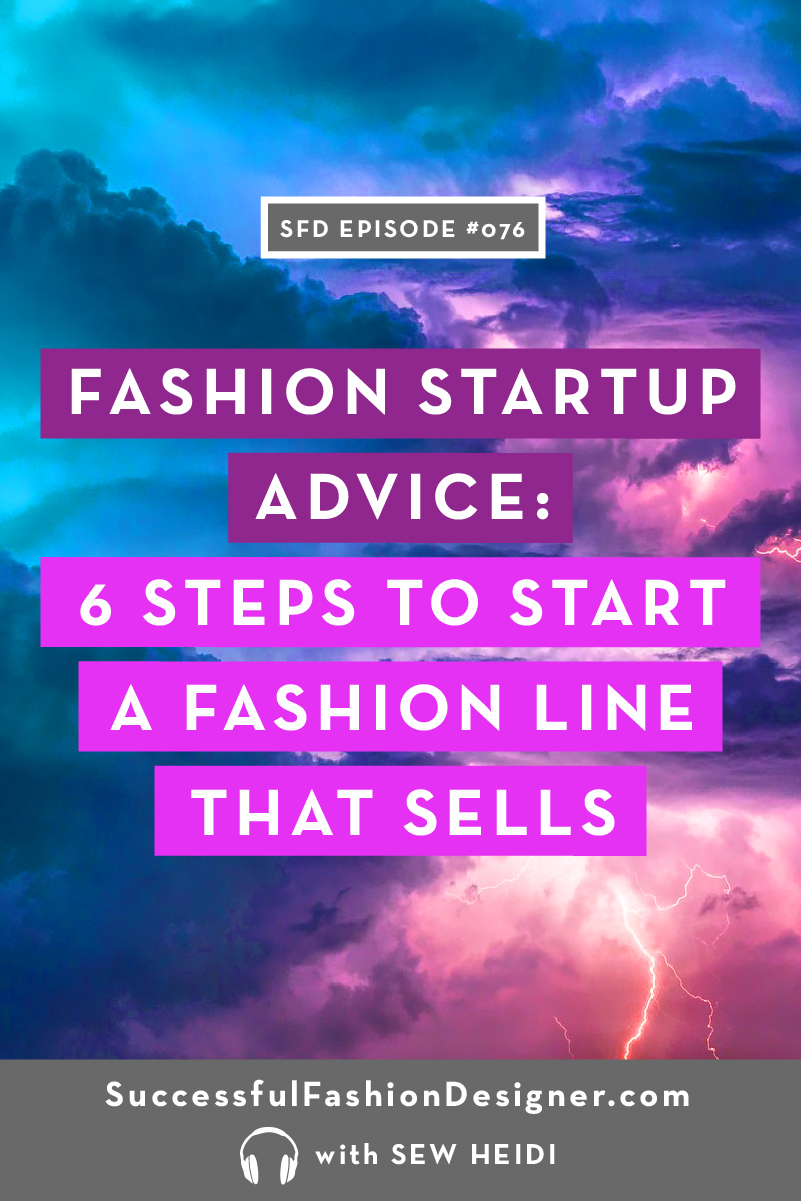 Heads Up: We use cookies to customize your experience and track how you interact with our site to serve you better. OK more info