Whether you're still in fashion school, or you're looking toward your next opportunity, you're probably wondering how to stand out in your fashion career. In such a competitive industry, it can feel like an uphill battle to even get noticed by fashion hiring managers among stiff competition.
On this episode, we talk to London designer Barbara Houghton. With over 15 years of experience in the fashion industry, Barbara has been on both ends of the hiring process, and she wants to share what she's learned about standing out in fashion and always getting the job!
In the interview (which you'll love), we will cover:
Important things to look for when choosing a fashion school–because not all programs do this!
The downside to working for high-end brands early in your career
What Barbara did before the interview for her first job to give herself an edge (it's something you should definitely be doing, too!)
How Barbara survived her first job in London, and the realities of starting your fashion career in a major city
The super creative way Barbara scored her next job as a fashion designer
Her experience in a super creative role… and why she decided to leave it
How she transitioned to working for a brand she really loves
As a hiring manager, the top things she looks for when interviewing potential hires
And more!
Press the orange play button below to listen here, or listen on Apple Podcasts:
---

---
EVOLVING SUCCESS
From landing her first job in the fashion industry before she even finished fashion school, to working as a senior designer for a major supplier, UK fashion designer Barbara Houghton knows what it takes to get noticed by employers in the fashion industry. Over the course of her career, Barbara has gone from an assistant job she compares to The Devil Wears Prada to leading a division for one of the biggest suppliers of UK highstreet fashion.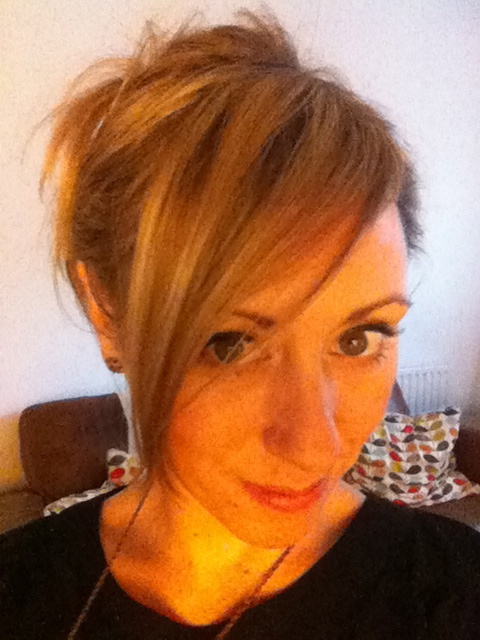 Through creativity and an intelligent and intentional approach to the job market, Barbara has been able to consistently move forward in her career. She has managed to always land that next great opportunity as her goals and desires have evolved.
BREAKING IN
Barbara still recalls feeling lucky to have found a job in fashion starting right after graduation (and she tells us how she did it!). Barbara didn't have the advantage of her family paying for her education. So when she graduated from fashion school, she had to begin repaying her loans while surviving in London on a shoestring salary.
That first job was incredibly demanding, with long hours and little reward. But putting in her time and giving 100% to that entry level position was worth it–when she was ready to move on, she was told she was very employable, because she "had worked in one of the hardest places there is to work."
MAKING OPPORTUNITIES COUNT
Barbara happily moved on to bigger and better things, from creating collections start to finish for a highstreet boutique, to spotting trends for Miss Selfridge. She traveled the world as a freelance fashion designer for brands like New Look, Tesco, and Joy, before moving on to building and running a successful department for a major highstreet supplier.
Barbara's hard work and creative moves have taken her far in her fashion career. With a little determination and Barbara's smart approach to job success, you too can stand out, upgrade your fashion career, and score the opportunity you've been dreaming of!
Resources & People Mentioned
Enjoy the show? Help us out by: