SFD011: Fashion Designer Resume: What You Need to Include (that no one does)
Sick of outdated advice that tells you to include an objective statement at the top of your resume? Truth is, most hiring managers don't care about your goals & objectives. They want to see what results you've gotten. Learn exactly what you need to include in your fashion designer resume to stand out and get the job.
In this episode I'm chatting with Sheena Schoolcraft, a fashion designer in NYC who's worked with brands like OshKosh, Tommy Hilfiger and Dress Barn. During our conversation, Sheena shares how to present your online portfolio and why it should be different than your physical portfolio, why being easy to work with can be key to your success, what you can bring to an interview to impress the hiring manager, and what to include on your fashion designer resume to make sure you stand out (that no one else does).
---

---
You will learn:
How to make your resume results driven – even if you don't have a lot of experience
The value of relationships and a positive attitude
Why happy hour and casual work engagements may be where you land your next gig
The one thing nobody brings to an interview but should
The importance of showing brands how you can benefit them
What employers really want in their employees
Guest Info & Resources:

Enjoy the show? You can help us out by:
Save this Fashion Designer Resume episode to Pinterest so you can find it later: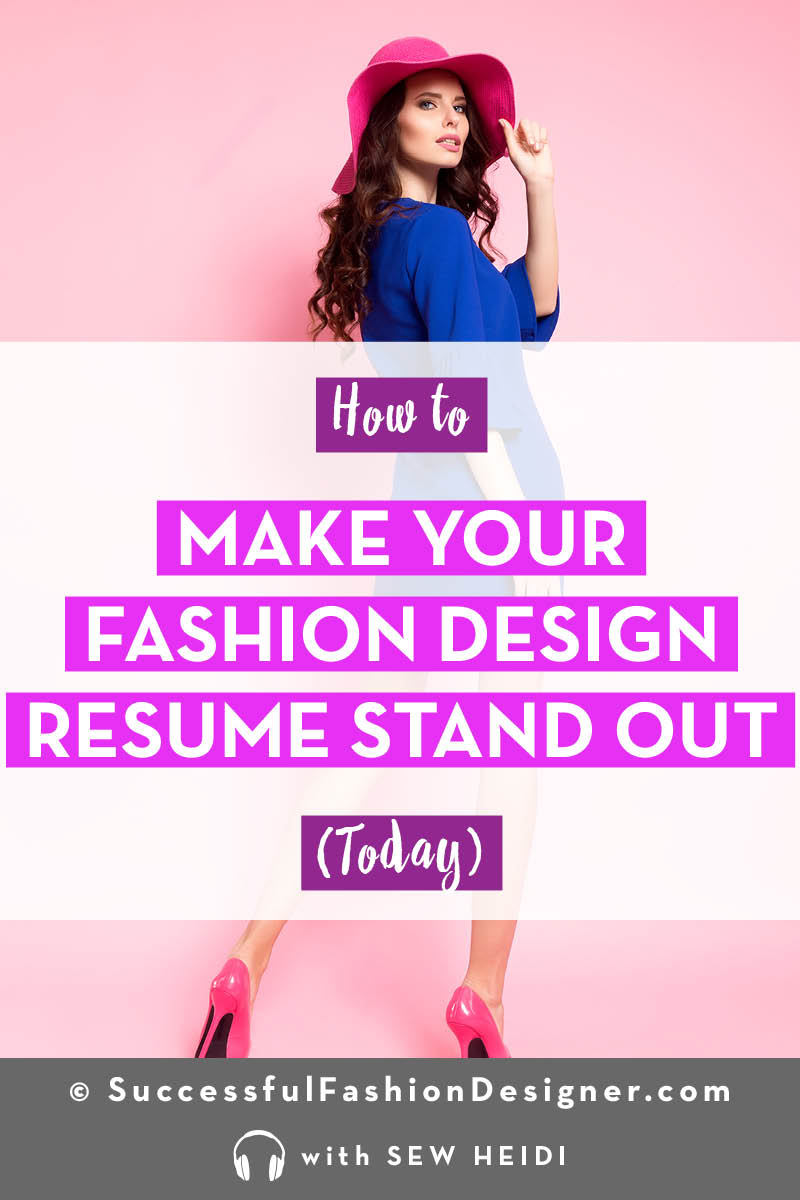 Looking for more resources?
Heads Up: We use cookies to customize your experience and track how you interact with our site to serve you better. OK more info