In fashion, we often see collections that contain a mix of repeating patterns and coordinating placed prints.

Take this matching bra and running short from Lululemon as an example:

The print on the bra matches that on the shorts, but is executed as a placed or engineered print, not a repeating pattern.
And it's your job to create the engineered print.
You've purchased some repeats and you're ready to use the artwork.
But you're banging your head against the wall because you can't figure out how break the repeat apart and extract the motifs.
So you're hacking it together with clipping masks…but your file has become a rat's nest and it's hard to control the placement of everything.
I know the feeling.
Which is why I made this video tutorial. Just for you. It'll show you step by step how to break apart patterns in Illustrator and use the motifs in your designs. Enjoy 🙂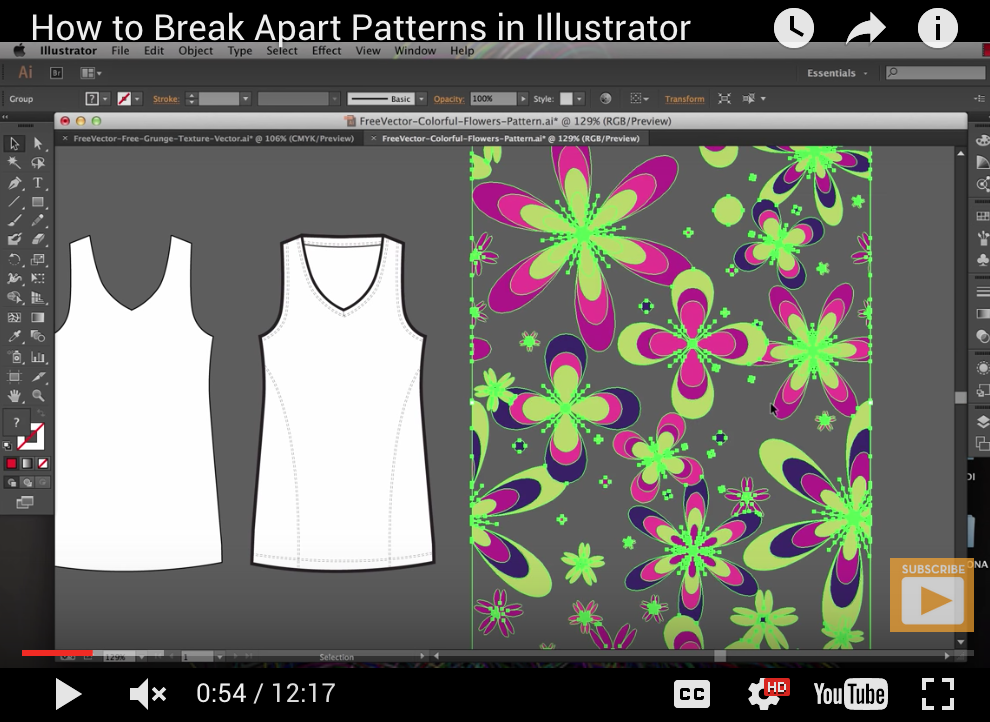 ---