From internship to senior designer by the time she was 27? Outdoor and motorcycle apparel designer Kelsey Runge did it, and in this episode of the SFD podcast, she shares exactly what she's done to design her perfect career. She says she's had a lot of luck, but it took a ton of work and smart moves to get her where she is today.

In the interview (which you'll love), we will cover:
What Kelsey did while she was still in college that gave her an advantage
How she decided what design niche to pursue
How she landed an internship at Under Armour…
…and exactly what she did to turn that internship into a full-time job right after graduation!
How Kelsey earned her first promotion to Designer within a year
Why she decided to move from the East coast to Idaho to further her fashion career
The lengths she went to to learn how to design for her new category
What she's learned about making yourself stand out in your work
And more!
Press the play button below to listen here, or listen on Apple Podcasts:
---

---
The drive to be successful, no matter what
Now a senior designer for motorcycle apparel at Klim, Kelsey has pursued her goals with an incredible determination. From always going the extra mile at school, to maintaining her relationship long-distance for over a year-and-a-half in order to work at Under Armour, to moving herself and her fiance across the country, Kelsey has done it.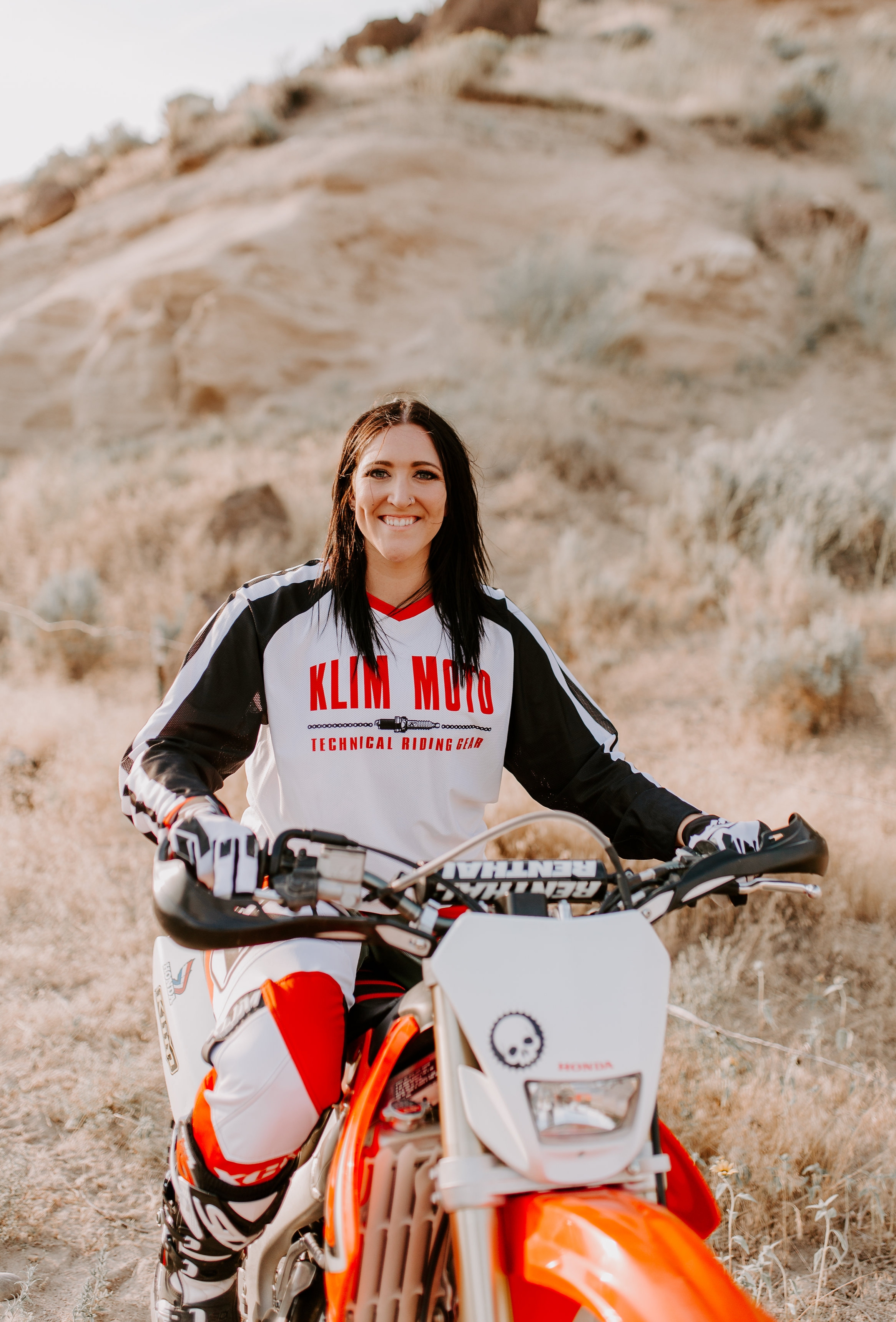 "I was working too much and too hard sometimes. There's definitely a balance there. Because once you start to get drained, you start to lose the passion for what you're doing, and then you're not doing it as well. You start to get an 'I don't care' attitude. I try really hard not to let myself get to that point."
Kelsey Runge knew she wanted to be a designer since she was 8 years old. But not every designer knows what it takes to turn that dream into a reality. Kelsey shares the tactics she's used and the struggles she has overcome to create her own success.
Enjoy the show? Help us out by: