Chelsea Ma won Project Runway Juniors when she was just 15 years old…and with no previous fashion experience. Like a lot of designers, she had an interest in fashion, but had no idea where to start.
After convincing her parents to let her trade figure-skating lessons for sewing lessons, she began one step at a time by learning how to use a machine and creating her first designs.
In this interview, she shares exactly how she went from a few sewing lessons to winning Project Runway Juniors. Chelsea is proof that hard work and determination pay off, even if you have no background or experience with design.
In the interview (which you'll love) we cover:
What it was like applying to Project Runway Junior (Wow, what a marathon!)
What kinds of questions PRJ asked in the interview
How she felt as a 14-year-old flying out to New York for Project Runway Juniors
The inside scoop on her first challenge (such a rollercoaster!)
What the competitive environment was like on Project Runway Junior
Chelsea's favorite challenges
The risks Chelsea took on the show
What it was like being judged by Tim Gunn, Hannah Jeter, Kelly Osbourne, Christian Siriano, and Aya Kanai
How she felt in the last moments before revealing her collection
How she confidently faced the finale of Project Runway Junior
The fact that the dramatically slow passage of time before announcing a winner is actually a real thing 😉
What it was like winning Project Runway Junior!!!
Where her ambition took her after Project Runway Junior and why you should "burn your boats"
What her plans are for when she graduates!
And so much more!
Press the orange play button below to listen here, or listen on Apple Podcasts:
---

---
CHELSEA MA THE CHAMP
Chelsea Ma had almost no previous fashion experience when she won Project Runway Junior Season 2–I mean, she was only 14 when she applied! She and her sewing teacher; Miss Trang, had to hustle to put together her application in just two weeks. They had to make a video, a portfolio, and FIVE outfits…two weeks, people! Then auditions, interviews, and off to New York. Sounds surreal, right? And then she won.
But it wasn't as short of a story as all that…there were tears, sweat, and even a little blood on the road to her success (sewing leather by hand is fierce business)–but this teen is wise beyond her years and tells us all about the hustle and how she kept going through each of the challenges, even when she was sure they would send her home.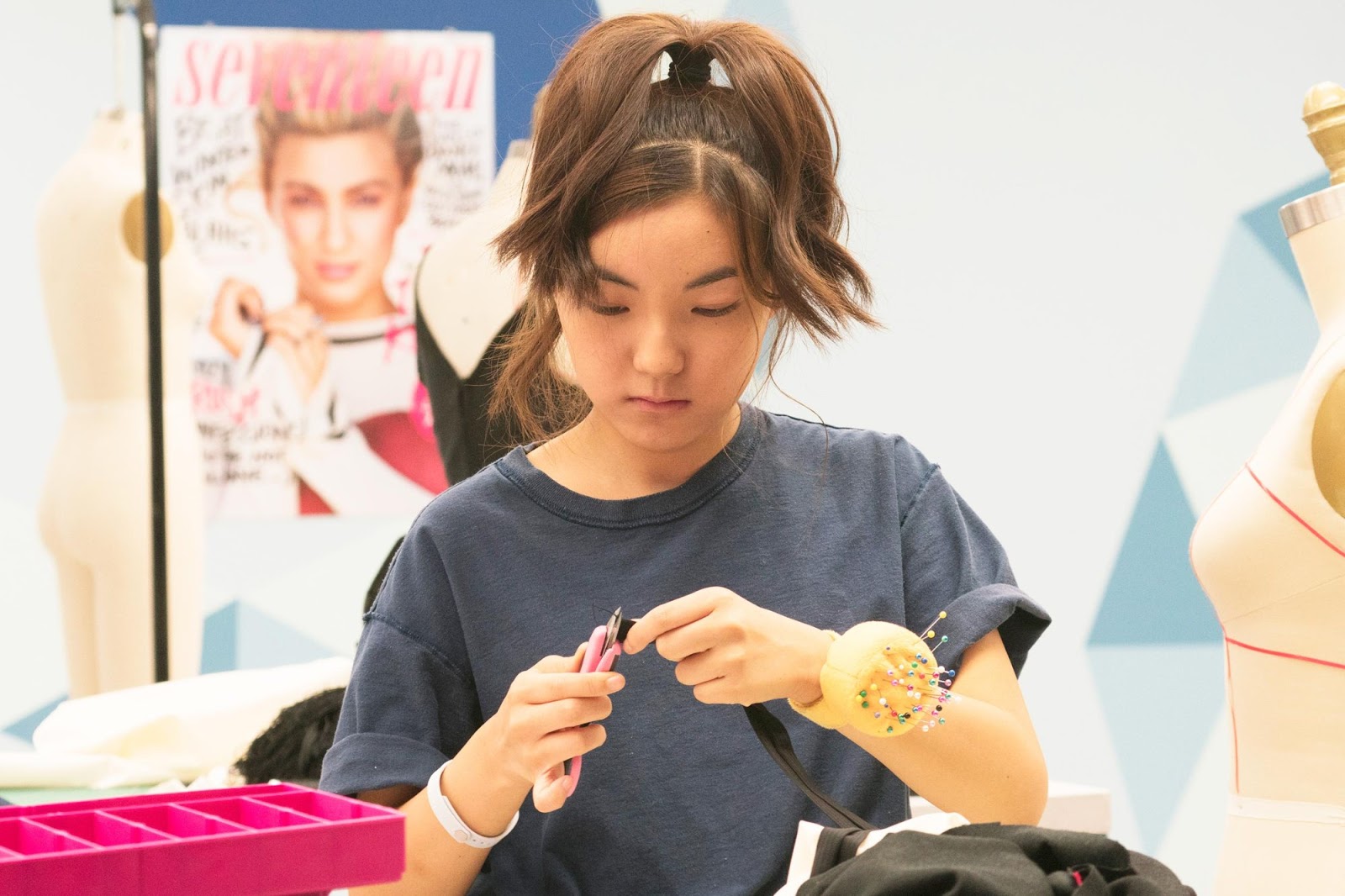 Photo: ew.com
Chelsea tells us all about the rollercoaster of the challenges and being judged by Tim Gunn, Hannah Jeter, Kelly Osbourne, Christian Siriano, and Aya Kanai. She talks about the time limits, the preparation, the materials, the drama (or thankfully, lack thereof) between the competitors, and goes into detail about what was going through her head during these high-stress challenges. Like in episode 1, when she thought she made a major mistake with her materials, but of course absolutely slayed it.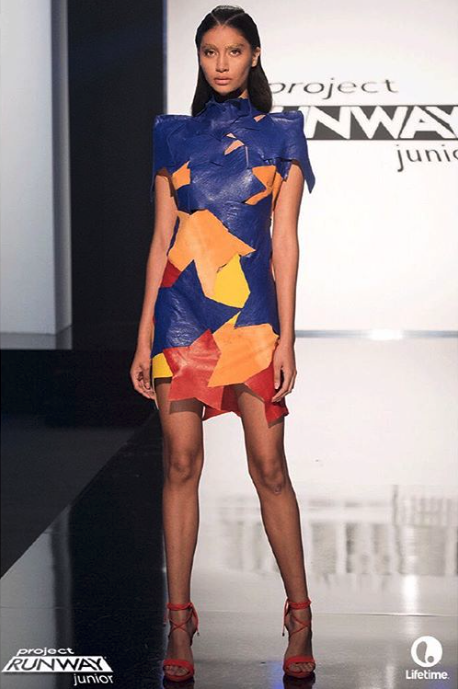 Photo: Lifetime
SHE WON. WHAT NOW?
If it's not obvious that Chelsea is a hustler that never stops, let me make it clear: this woman does! Not! Stop! Right now she's in school full time and working on two collections. Check out her line Visual Novel, her collection-based fashion line that launched in September 2018, and keep an eye out for her accessories line (that she's doing for fun), Dessac. This Project Runway Junior winner has so much drive and ambition that we know her career is going to be an illustrious one. Can't wait to see what's to come!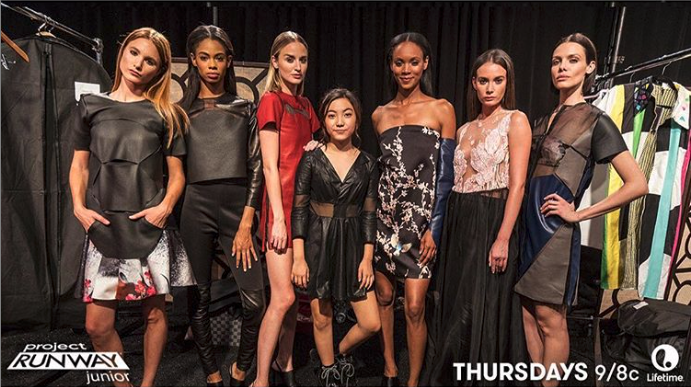 Photo: Lifetime
Resources & People Mentioned
Enjoy the show? Help us out by:
Save this "Interview with Project Runway Juniors Winner Chelsea Ma" episode to Pinterest so you can find it later: