SFD045: How to Plan a Fashion Photoshoot (step by step)
There are a lot of variables to consider to plan a fashion photoshoot. And in this interview, fashion photographer Kristen Walther and I cover all of them. From casting models to getting the right hair and makeup, and finding a perfect location to planning for a smooth day, we go through the entire photoshoot process, step by step.
You'll love Kristen's light-hearted nature and will get a good laugh from her photoshoot horror stories (think braces!).
In our interview, we discuss:
The importance of casting models in real life
The one and only place you can cut corners if you're on a tight budget
How to coordinate and plan for a successful shoot
Simple things you can do to get the most shots done in a day
The difference between a look book and campaign shoot, and what to expect from each
Why she cringes at the phrase "we'll just Photoshop it"
Why getting an experienced model can make or break your shoot
When you need to get a permit (and how much you should budget)
---
---
Guest Info & Resources
Enjoy the show?
Help us out by:
Save this "How to Plan a Fashion Photoshoot" episode to Pinterest so you can find it later: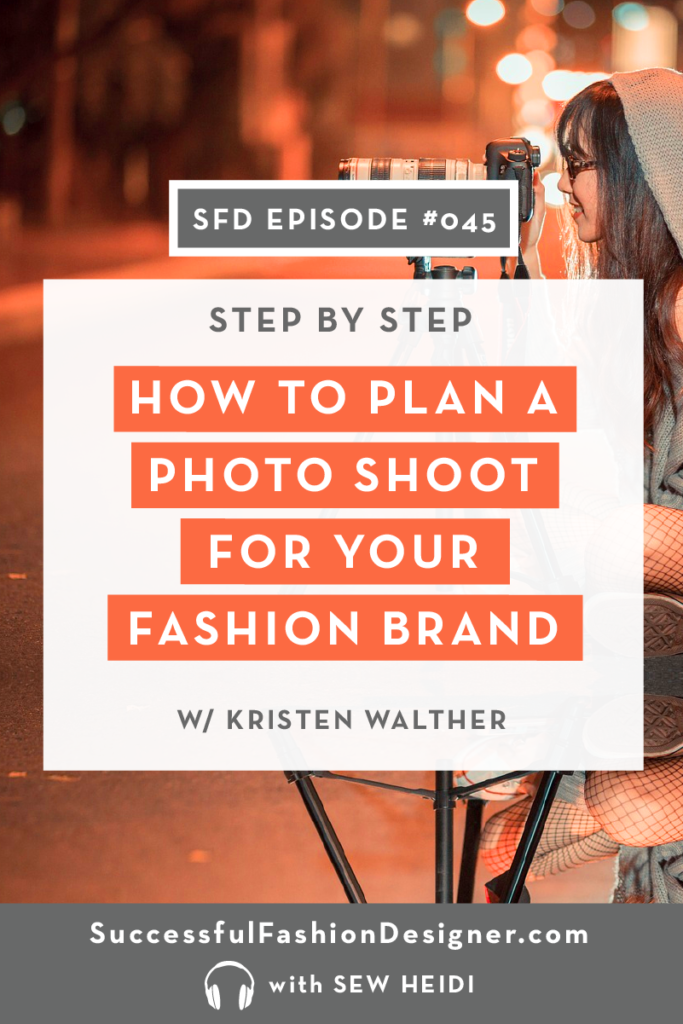 Heads Up: We use cookies to customize your experience and track how you interact with our site to serve you better. OK more info