SFD047: Why Choose a Career as a Pattern Maker (instead of a fashion designer)
When most people think about working in fashion, all they think about is being a designer. But did you know there are a lot of other really cool jobs out there in fashion? And a lot of the time, these jobs are less competitive than being a designer (but still as creative and fun!).
Aileen Coyle is a perfect example of someone who decided to explore opportunities outside of "designer". She now works as a pattern maker in LA. At first, she was set on being a designer to use her creativity. But after getting her feet wet as a pattern maker, she realized it was just as creative and that she really loved it.
In the interview, Aileen and I discuss:
Why she loves her pattern maker career more than being a designer
How her German education set her up for success (hint: their system is really different than the US)
Why she keeps in touch with past coworkers, bosses and industry friends (hint: it's how she's found most of her jobs)
What she didn't love about working in fast fashion
How she's grown her career and worked her way up in the industry by networking
The different job opportunities and responsibilities for pattern makers
---
---
Guest Info & Resources
Enjoy the show?
Help us out by:
Save this "Why Choose a Career as a Pattern Maker" episode to Pinterest so you can find it later: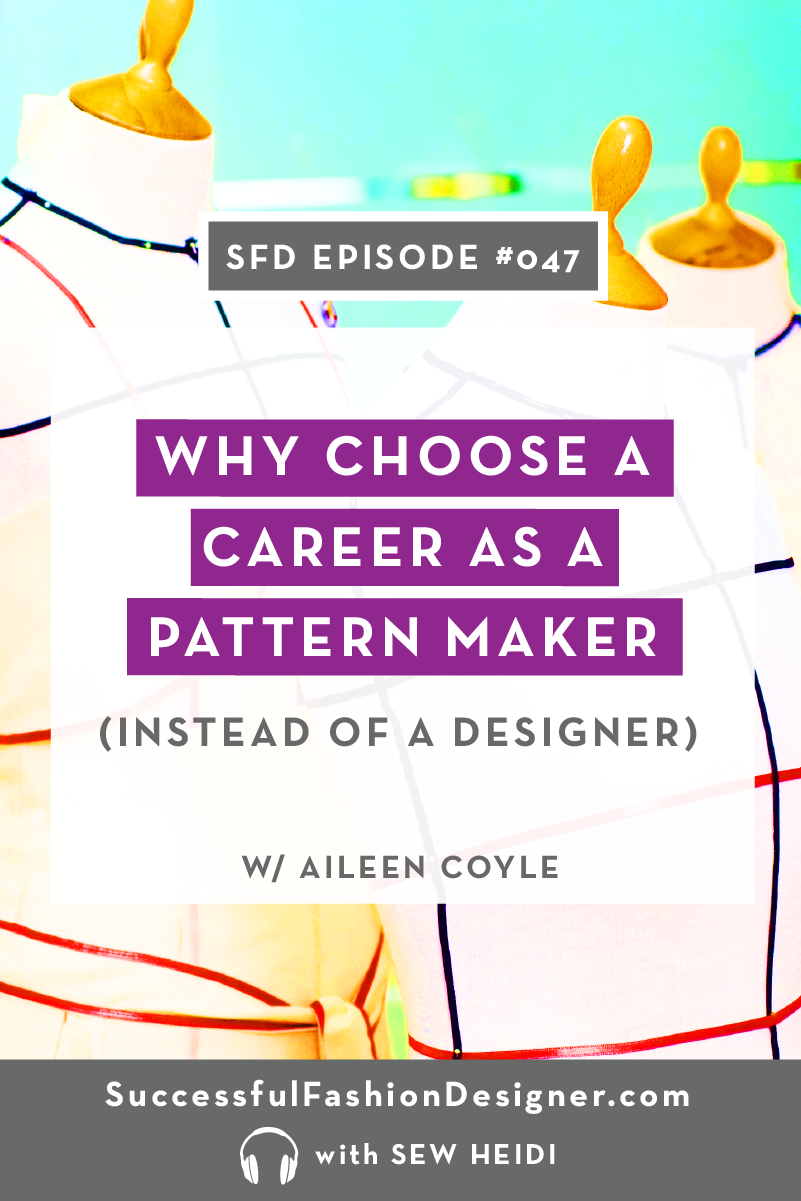 Heads Up: We use cookies to customize your experience and track how you interact with our site to serve you better. OK more info