Sometimes my Illustrator designs are complex…as in 81,108 anchor points complex. Which isn't so bad, until you try to turn that bad boy into a repeating pattern. And then yikes….sorry Illustrator (and my computer) that I do this to you…
While fighting with an anchor point heavy file and using all the tricks I know so that it didn't take 5 seconds to process every time I wanted to move just one anchor point, I thought, "hmmm, this would make a really good video tutorial". So I hit record…and here you go.
Now, I'll remind you that Illustrator was straight up pissed at me. It was like a snail trying to crawl uphill on a windy day. An exaggeration? Maybe. But it sure was working harder than it wanted to (kinda like how hard you work at the gym post a new year's resolution…way harder than you want to).
So, here's what I did to make Illustrator happy again and create a smooth seam around the edges of my pattern.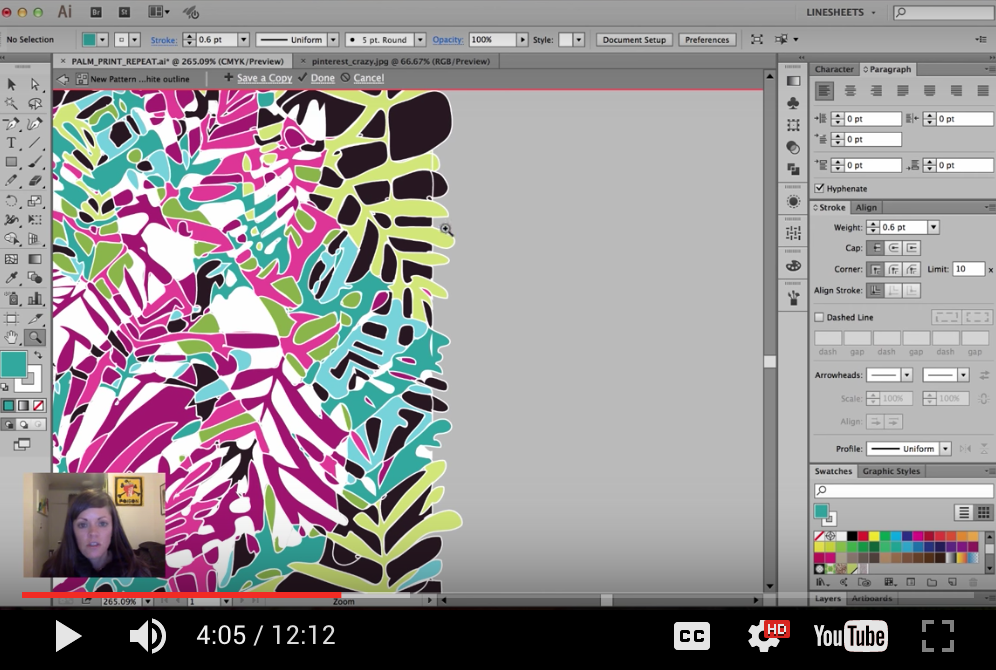 Most of the tricks in this video I already knew, but one of them was brand new to me. It was so new and simple that I actually had to add it during post production because I wasn't totally sure it really worked until I tested it again later (skip directly to 3:24 for that one).
---
---