In the past few years we've started to see Pantone everywhere – from furniture to coffee makers. Buzzfeed even went so far as to put together a Pantone rainbow of celebrity hair colors. So of course, I couldn't resist the opportunity to see how much of the rainbow I could make. It's far from the full spectrum, but I have rocked some pretty fun colors over the years.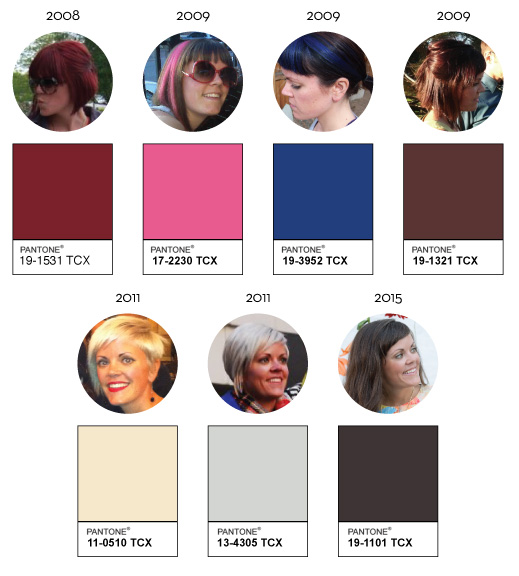 I've always believed that hair is something you should have fun with. You can practically make yourself a brand new person with a fresh cut, bold color, or fun styling. It's been a few years since I've done any dyeing or cutting (the current shade of 19-1101 TCX is au natural baby!) but I am getting the itch for a change…
Now, if you're a fashion designer (as opposed to a hair stylist), you might be working with Pantone colors to design. And if you're wondering where the Pantone TCX / TPX colors are in Illustrator, this tutorial will show you exactly where to find them.
---
---