My 3 Best Tech Pack Tricks for Fashion Designers
Tech packs can seem tedious and repetitive – and if you're like most of us, you'd rather spend time designing than speccing garments.
But if you want to get your products made – correctly – they're a requirement.
Which is why I'm sharing some of my best kept tech pack secrets.
These simple shortcuts will save you hours of time in both Illustrator and Excel. Watch one, watch them all, either way, I guarantee your mind will be blown.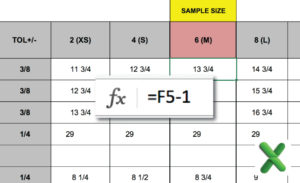 I see many designers doing tech packs in Illustrator and – gasp – MANUALLY calculating grade rules! Please, don't do this! Use Excel and the simple formulas to make sure your spec sheet is accurate and that everything AUTOMATICALLY updates if you make any changes!
---
Many designers use inefficient methods to create tech sketches in Illustrator. This tutorial will show you the quickest and most effective way to organize your files so they're easy to edit, manage and maintain.
---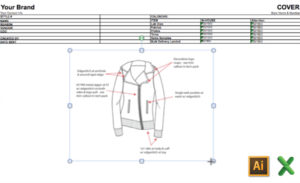 You're probably doing your fashion tech sketches in Adobe Illustrator, but creating tech packs in Excel or PDM / PLM software. It's tedious to export every image from Illustrator as a JPG and then import / place it into your tech pack. This video tutorial will show you the quickest way to get artwork out of Illustrator with the highest resolution and smallest file size to use in other applications.
---
Heads Up: We use cookies to customize your experience and track how you interact with our site to serve you better. OK more info