Your dream has been to make it in the fashion industry since you were a little girl (or boy). I get it! It was my dream too. But this industry is tough. Man is it brutal! You get rejected. You hear no a lot. And the competition is fierce.
But your fashion dream can come true. You can push through the noise and rise to the top.
Which is exactly what Caroline Vazzana of Making it in Manhattan did. And in this episode of the Successful Fashion Designer podcast, I am over the moon excited to introduce her to you in our interview where she shares how she made it in the fashion industry (and how you can too).
Caroline Vazzana, a prominent influencer in the fashion industry who calls herself the modern day Carrie Bradshaw, does partnerships, collaborations and attends events with people like Betsey Johnson, Christian Soriano and Heidi Klum. We're talking serious celeb status here!
Caroline started her career in fashion journalism, but quickly realized she wanted to do more than that. So she branched out to start her own company and blog, Making it in Manhattan, which covers everything you need to make it in Manhattan from resume tips to how to sit front row at fashion week (yep, every day people like you and me can get that sort of inside access).
She also shares a glimpse behind the scenes of her personal life and answers the questions we're all dying to know like does she have a photographer following her around? How big is her closet? And how many of the amazing clothes she gets to wear are actually hers?
Spoiler alert: this is her actual NYC closet!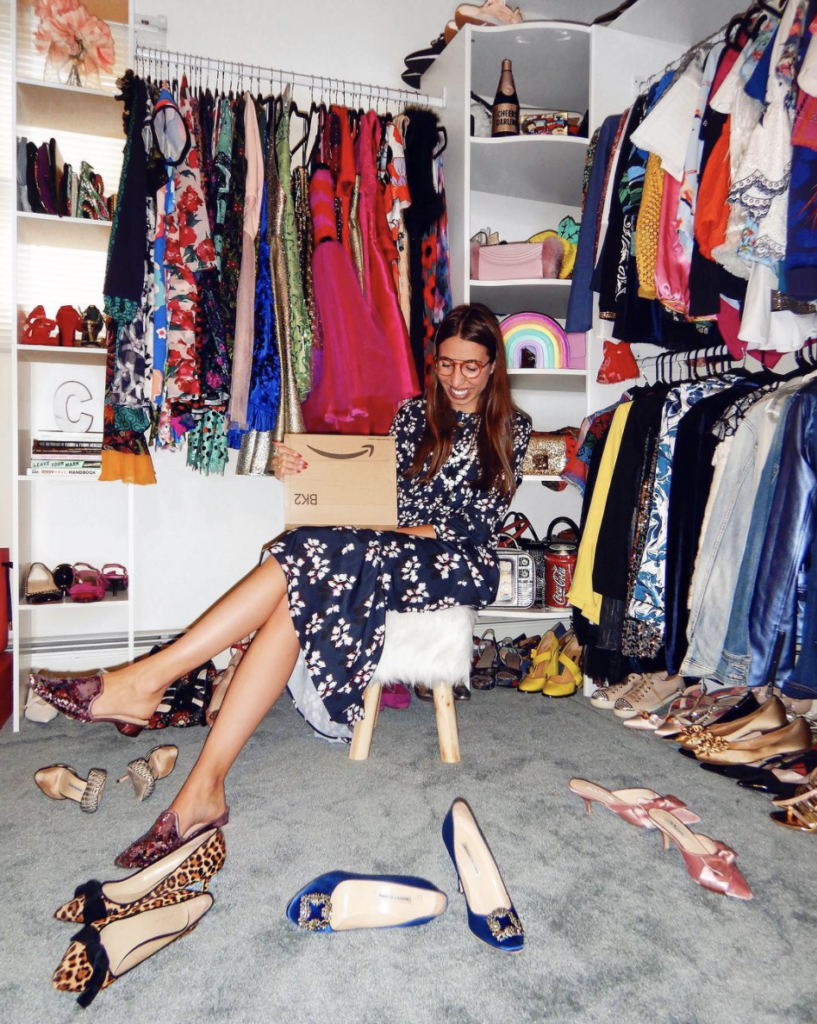 In the interview (which I know you'll love) we cover:
The top 3 things you can do to start your own fashion blog
How to plan and prepare for quitting your day job
Why you should never take no for an answer
The importance of persistence and consistency
Her strategies for growing an Instagram following
Why it's ok to say no to things that aren't a good match for your personal brand
How she launched her fashion career with no industry contacts
Her thoughts on making friends and relationships rather than "networking"
Why you have to "just start now" because life it too short
---

---
Guest Info & Resources
Enjoy the show?
Help us out by:
---
---
Save this "How to Make it in the Fashion Industry" episode to Pinterest so you can find it later: