Already enrolled in FAST? Login here.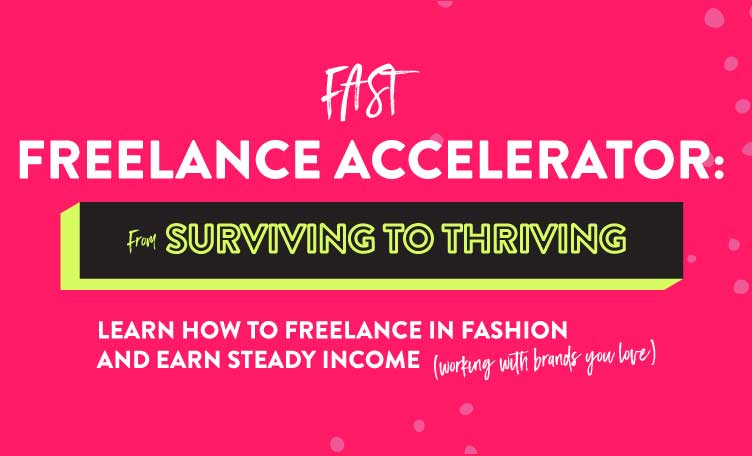 Freelance Accelerator: from Surviving to Thriving (FAST) is the only freelance program out there specific to fashion.
If you want more freedom in your day (instead of being tied to a desk)…
If you want to work with brands you love (and ditch the mass produced rat race)…
If you want to work for yourself in fashion (and pay the bills)…
Even if you're terrified you don't have all the answers…
It's time you become a REAL fashion freelancer, in control of your own business (not an exploited temp employee).
---
(Are you an existing student with questions about access to our retired courses? Get answers and help here.)