Not all successful fashion designers go to fashion school. Lila Stewart used to do marketing in the music industry, and her husband Jeremy was a political consultant. But when they decided they wanted to start a business with philanthropy at its heart, they found themselves entering the fashion industry with zero experience. In this episode of the SFD podcast, Lila tells the story of how they built HariMari shoes from the ground up. From completely unknown to being carried in every Nordstrom's in the US, Lila and Jeremy have learned so much about what it takes to launch a fashion brand when you have no experience in the industry.
In the interview (which you'll love), we will cover:
What possessed the Stewarts to start a shoe brand with zero fashion experience
How they did their most helpful market research
The one idea that sets their brand apart
Their experience finding a factory and getting their idea into production
What they did once they got their first order of 25k pairs of flip flops–and what went very wrong
What it was like self-funding for two years of R&D and 1.5 years of business
The most important thing Lila recommends you do as a new business owner (especially if you want to look for investors down the road)
How they built a strong wholesale base–and eventually got into Nordstrom's!
What they do with their email list & customer newsletter
What they did that helped their online DTC sales surpass wholesale in 2018
And more!
Press the play button below to listen here, or listen on Apple Podcasts:
---

---
Inspired to launch a shoe brand
Lila and Jeremy Stewart had just returned to the US after living in Indonesia for a few years. They had a newfound passion for helping others that they wanted to continue at home. They would soon be parents. And they needed to replace their beat up flip flops.
This may not seem like the perfect recipe for launching a shoe brand, especially with no fashion experience under their belts. But when they found that the flip flops on the market hadn't changed in ten years, they saw an opportunity to create the philanthropic business they'd been dreaming of. That, combined with the Stewarts' passion, it was enough to start their journey as fashion entrepreneurs.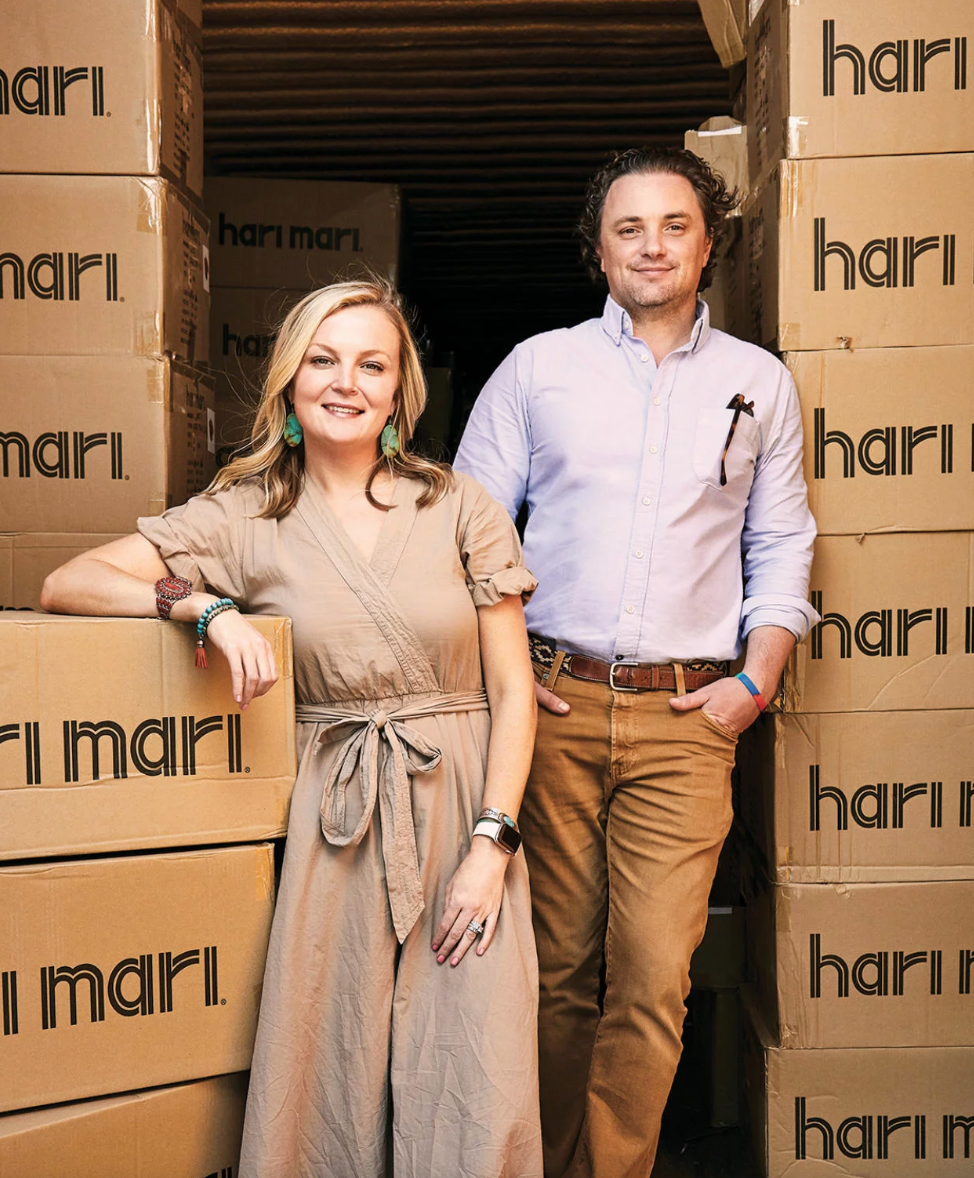 No fashion experience? No problem
Lila recounts how she and Jeremy bootstrapped their business from the ground up, completely self-funding the brand for the first 3.5 years. They did R&D by cutting up other brands of flip flops and offering free pizza to college students.
It wasn't always easy. They got defective product, had missteps, and they heard NO too many times to count. But it was worth it! As time went on, they slowly but surely built up a wholesale customer base and eventually got picked up by Nordstrom's. Now they have a presence all over the US and a huge customer base on their website, and that's just the beginning. And maybe the best part? As Lila says:
"I still to this day, almost 8 years in, get so tickled when I see somebody wearing a pair of HariMaris."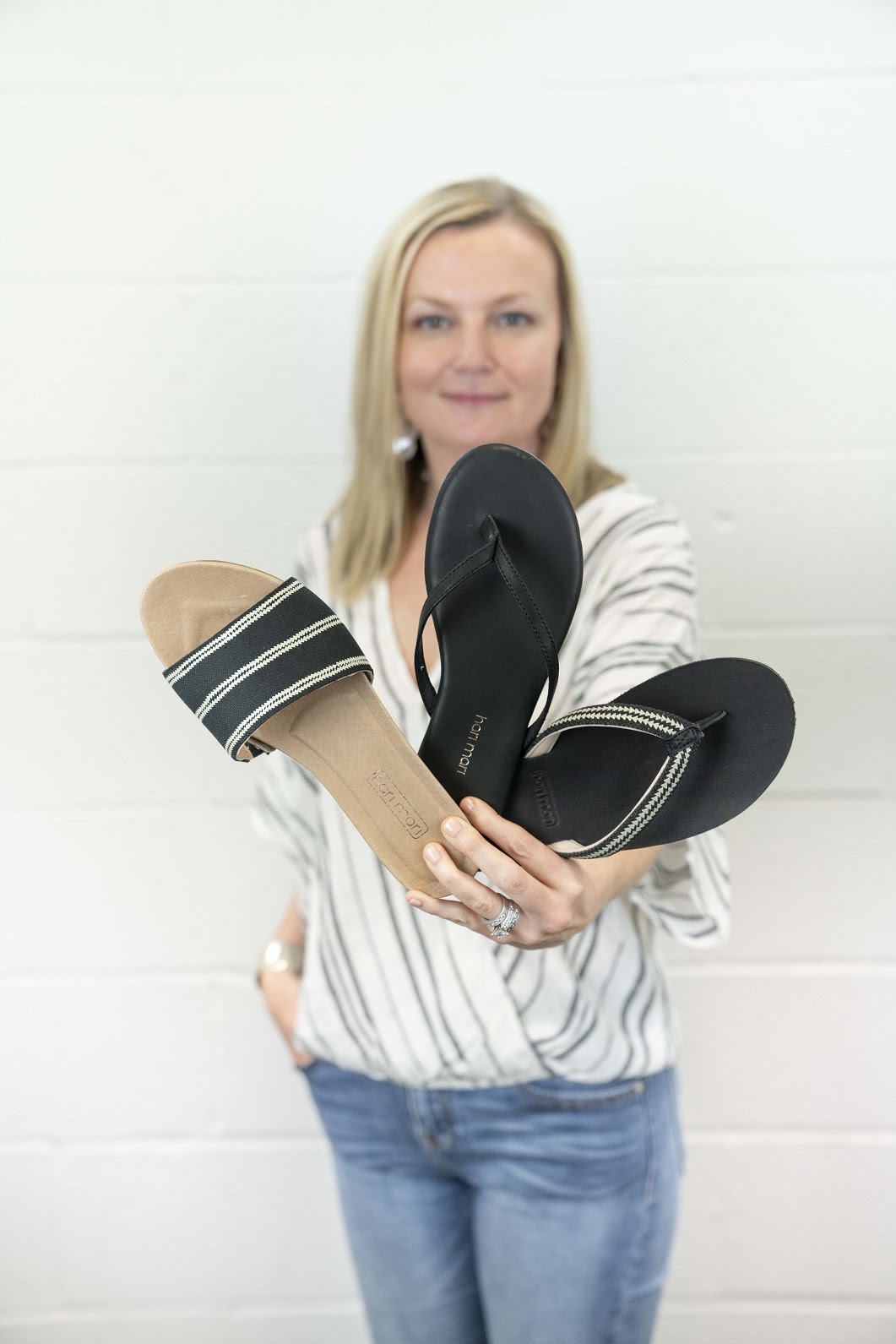 Resources & People Mentioned
Enjoy the show? Help us out by: