You've made it to the end of the Ultimate Guide to Illustrator for Fashion Design.
Congratulations!
My advice? Practice. PRACTICE. PRACTICE.
I told you at the beginning of this guide that there's no magic pill to learning Illustrator. You didn't magically learn to sew, sketch by hand, or draft a pattern overnight. And the same is true with Illustrator.
I wrote this guide to give you the framework you need to succeed and the best tutorials in a logical order.
You have to put in the work.
If you've gotten through it all and still want more? I like you 🙂 #gogetter
There are 70+ additional free Illustrator tutorials, other free books (on freelancing, portfolios, and fashion industry terminology), plus free fashion design templates so you don't have to do everything from scratch!
I also host the Successful Fashion Freelancer podcast, with 260 five-star reviews on iTunes (and counting!). Listen for a new episode every other Monday.
If you're really serious about learning Illustrator and using it to build a thriving freelance career, my comprehensive Illustrator Masterclass for Fashion Design is available to you inside Freelance Accelerator. 
And yes, I know you're probably wondering:
"Why would I pay for your courses when I can use all (100+) of your free Illustrator tutorials? (And when you created this AWESOME step-by-step guide?)"
You know what?
You're RIGHT!
(Secret: it's entirely possible that I *MAY HAVE* done this on purpose. GASP.)
I WANT you to USE my free content.
Squeeze every last DROP out of it. Watch every last second of every last video.
Which is why I compiled the best of the best for you right here in this guide. It's why I carved out a nice clean path for you to walk down, one step at a time, to watch each free tutorial, in the order that makes most sense.
Because if my FREE content helps you sketch better in Illustrator…
Then what magical wonders do you think the PAID content could do???
My paid content is several steps ABOVE the free stuff. Here's what you get with PAID content:
In-depth tutorials that flow seamlessly from one to another to take you start to finish (like how to go from a blank page to a finished line sheet complete with multiple colorways)
Brand spankin' new stuff that I've NEVER published on the blog (and never will!)
Flats templates, brush libraries and premium video content (that blows my YouTube channel out of the water)…and it's waiting for you to binge on demand #netflixstyle
Exercises that will help you get out of that RUT where you feel like there's TOO much on your plate and you have no idea where to start.
And on top of that, you get ALL of the benefits of Freelance Accelerator: from Surviving to Thriving (FAST), which are MASSIVE if you want to work remotely, choose projects you love, and have freedom, flexibility, and work-life balance in fashion. 
So if you're just in this to learn a few tricks here and there, by ALL means, stick to the free stuff. It's ready and waiting for you all the time.
But if you want the real MEAT…those things that make the difference between:
Getting the job or NOT getting the job
Spending 20 minutes or 2 HOURS drawing a flat
Falling in love with Illustrator (yes, I've been known to cast magic spells on people that makes this happen) or throwing your computer OUT THE WINDOW
And if you're ready to finally feel confident in Illustrator and build the thriving freelance biz you deserve…
Then get yourself on the FAST waitlist to find out first when it opens (just a few times a year).
Whatever you decide to do next, I hope that you take what you've learned and use it to kick a$$ working in fashion. 
Cheers to nerding out in Illustrator and your fashion career success.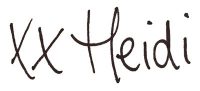 ---
---