If you watch YouTube videos or go to fashion school, you may think that fashion designers frolic in fabric all day and sketch beautiful designs on paper.
Why? Because hand sketching is glamorous. It's sexy!
Visually, it "looks" really good.
But hand sketching in the fashion industry is OUTDATED.
Now don't get me wrong.
Hand sketching skills can be useful to quickly get ROUGH ideas on paper. (I know some designers who still start the design process this way.)
But in reality? Digital (read: computer) drawing skills are MANDATORY.
This is especially important when you want to work remotely as a freelancer.
So, what software do fashion designers use?
Well, there are a handful of "fancy" fashion design programs out there: Colour Matters, Ned Graphics and Kaledo are a few.
There are also a handful of "general" design programs out there: Corel Draw, Freehand and InkScape are a few.
But NONE of this fashion design software competes with Adobe Illustrator.
Adobe is one of the most WIDELY used design programs in the world.
It's used in LOADS of industries from fashion to graphics and architecture to web.
It's a GIANT company with engineers up the WAZOO and offices around the world.
Since so many people use it, it's cost effective (just over $600/year for the entire Suite as of February 2022) and always maintained.
Simply put: Adobe JUST WORKS.
Contrast that against fashion software (NedGraphics, Kaledo and Colour Matters are the 3 big ones)?
You're looking at VERY different things.
Fashion software is EXPENSIVE.
Like tens thousands of dollars JUST to get set up ($10-25k).
Then? Yearly subscriptions are $$$ ($2-4k PER user).
Some BIG brands might have that kind of money for software. But smaller brands and true remote freelancers don't!
And after all that $$$? The interfaces are clunky, some only work on Windows, and support is mediocre at best.
(I know because I've used some of them.)
They don't get updated often, they're buggy, and most are just OUTDATED.
This screenshot of Colour Matters from late 2018? A photo is worth a thousand words: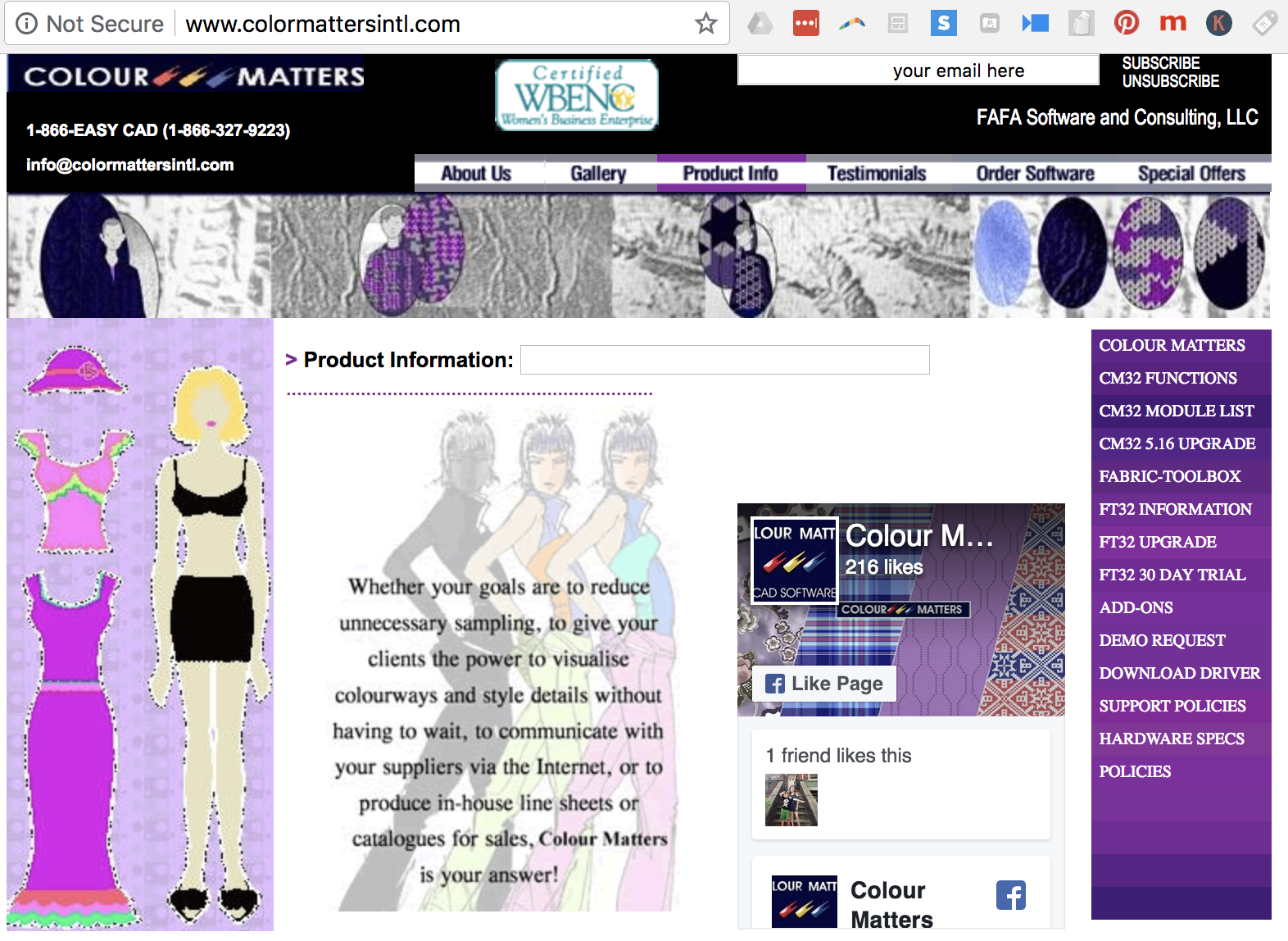 There's even been rumor that they're going out of business…which is another scary thing about using "industry" software.
They just can't maintain their programs.
---
---
IMAGINE:
It's mid design season and *poof*, just like that, your software is gone.
No more updates. No more support. All the work you created? Eventually, you'll have to recreate from scratch it in another program.
Which is why Illustrator wins.
Illustrator is flexible.
You can endlessly edit things.
It's relatively cheap.
And it's not going anywhere.
If you want to work in fashion design? Adobe Illustrator is mandatory.
What about Photoshop? Don't you need to know Photoshop for fashion design too?
We're going to talk about this COMMON misconception more later, but for now? The answer is no. NO. NO.
Photoshop should be used for photos (cough, Photoshop, cough).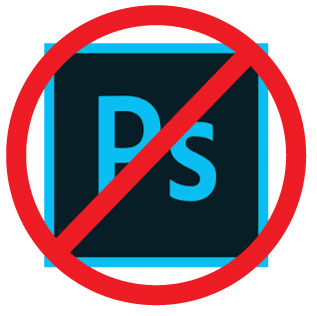 Now, I'm not anti-photoshop. But I'm anti-photoshop when designers use it for things it shouldn't be (like sketching fashion flats).
Fashion design is done with Illustrator. I promise, it's all you need.