There are many parts of fashion flat sketches that repeat. Some of them are obvious like zipper teeth, stitching, or patterns. But some of the less obvious are ruffles, ruching, or pleats.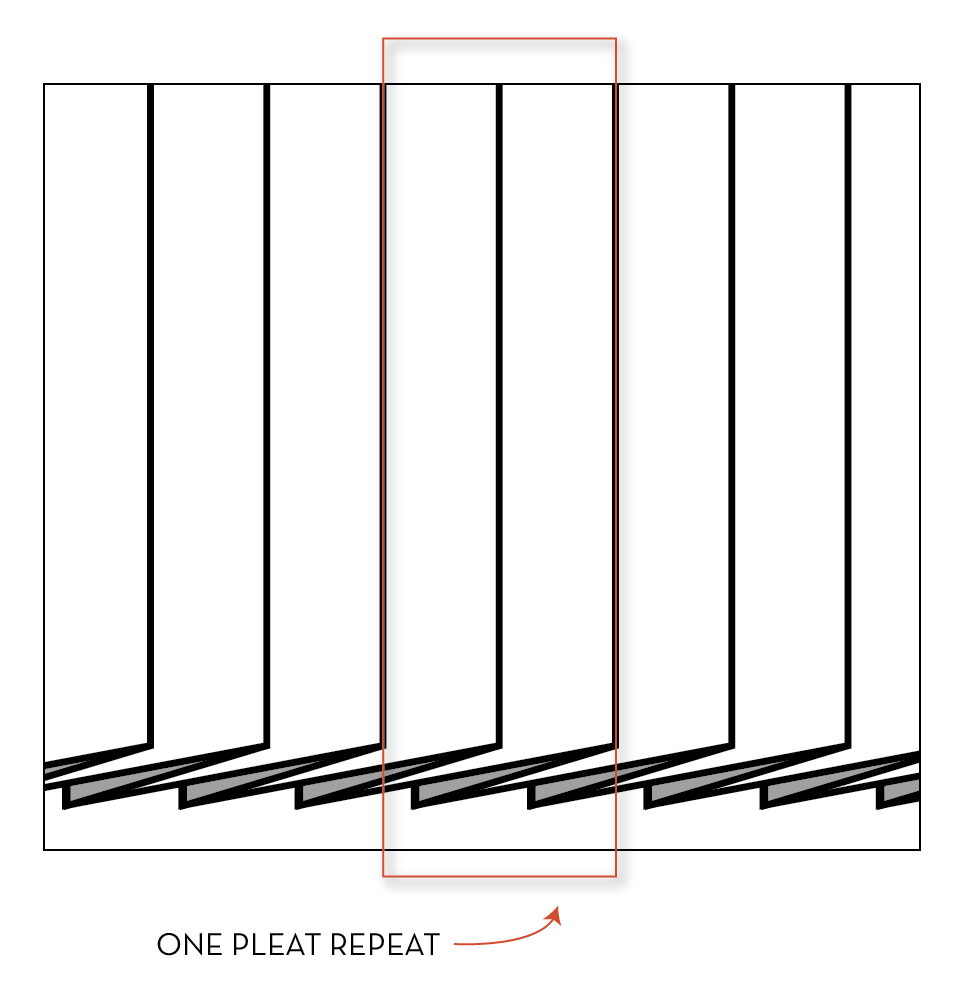 Let's look at a basic knife pleat – if you look closely, you can easily pull out one repeat:
Once you've identified the repeat, drawing pleats on your fashion illustrations is SO much easier.
With a few simple tricks and shortcuts, I'll show you exactly how to do it. Click here to watch the step by step Illustrator video tutorial and you'll never draw pleats one by one again. Promise :).