Most Advice On How To Get Ahead In The Fashion Industry Is Junk
It's generic, obvious, and could be applied to any industry. Top google search results tell you to get internships, keep track of your skills, identify your dream career, and be present online. Like how the eff is that intangible list of to do's going to help you get ahead in the fashion industry?
Beyond that, most advice applies to people who live in fashion hubs. So what if you don't live in NYC, LA, London or some other big city?
My advice on getting ahead in the fashion industry works no matter where you live, even if you don't have experience (or didn't go to fashion school).
Whether you've got a business degree or no degree at all, you can get into fashion. It's just not through the obvious path of getting a job.
Because landing a fashion design job requires work experience. Employers want to see something on your resume, even if it's just unpaid internships.
You Can Try to Break Into Fashion By Getting A Design Job, But It's Hard AF
Since the pandemic, competition has gotten even worse. There are tons of designers with impressive portfolios lined up to take any job. The chances of making it are pretty slim.
So, what do you do?
The Best Tip To Make It Big In The Fashion Industry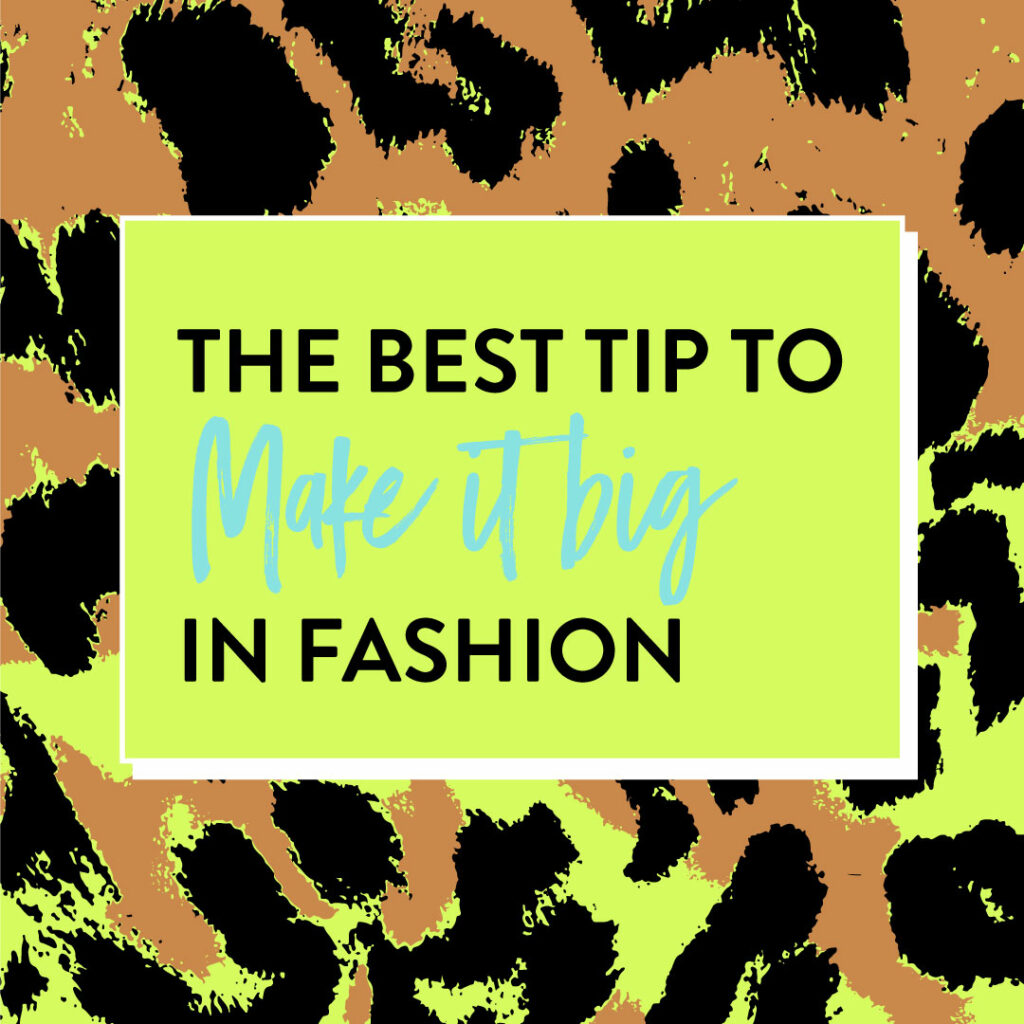 Getting a job is really hard in fashion, especially without experience or a degree. So what are your options? The best tip to make it big in fashion is by becoming a freelance designer.
I'm not talking about abusive permalance "temp jobs" disguised as freelance jobs. You know, jobs you find on StyleCareers that look like this: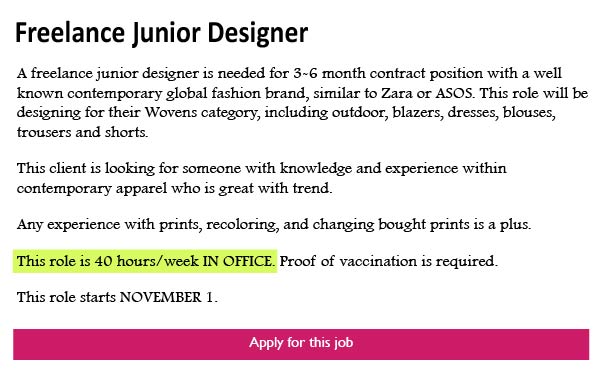 I'm talking about true remote freelancing where you work with a variety of brands you love and set your own schedule.
It's the best way to get ahead in fashion, especially without any experience. And since the work is all remote, it doesn't matter where you live.
I know this from my own experience, earning $100k+ a year as a freelancer without a fashion school degree. (While living in Denver, CO – hardly a fashion hub.)
I also know this from the experience of the ~500 students inside my premium program, Freelance Accelerator: from Surviving to Thriving (FAST).
Like FAST grad Arya Mishra, who lives in a small town in India and kickstarted her freelance career without a degree or any experience. Within a few weeks of joining, she had landed 5 paying clients. She "can't believe my fashion dream came true."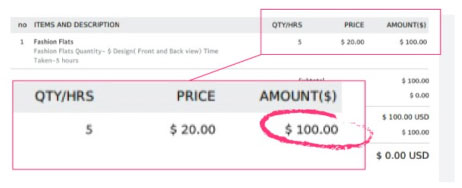 Like FAST grad Katerina Dimovska from Macedonia, who made more money in her first year as a freelance textile designer (without any textile experience) than she did working full-time. For the first time in her life, she finally feels like she's "on the right path."

Like FAST grad Eleni Apostolopoulou from Greece, who earns 4-5x the average industry wage working part-time. She started her freelance career with no real industry experience and now consistently makes $3-4k/month. Even better, she "cannot believe that I am actually living what I was once dreaming about."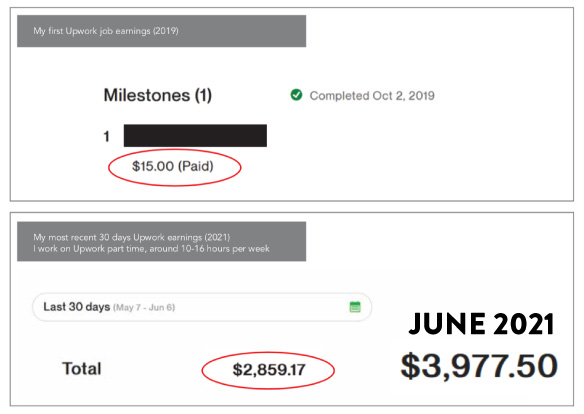 Freelancing is the best way to get ahead in the fashion industry. It's not just because it's accessible to way more people than full-time jobs. It's because…
There Are A Lot Of Freelance Opportunities In The Fashion Industry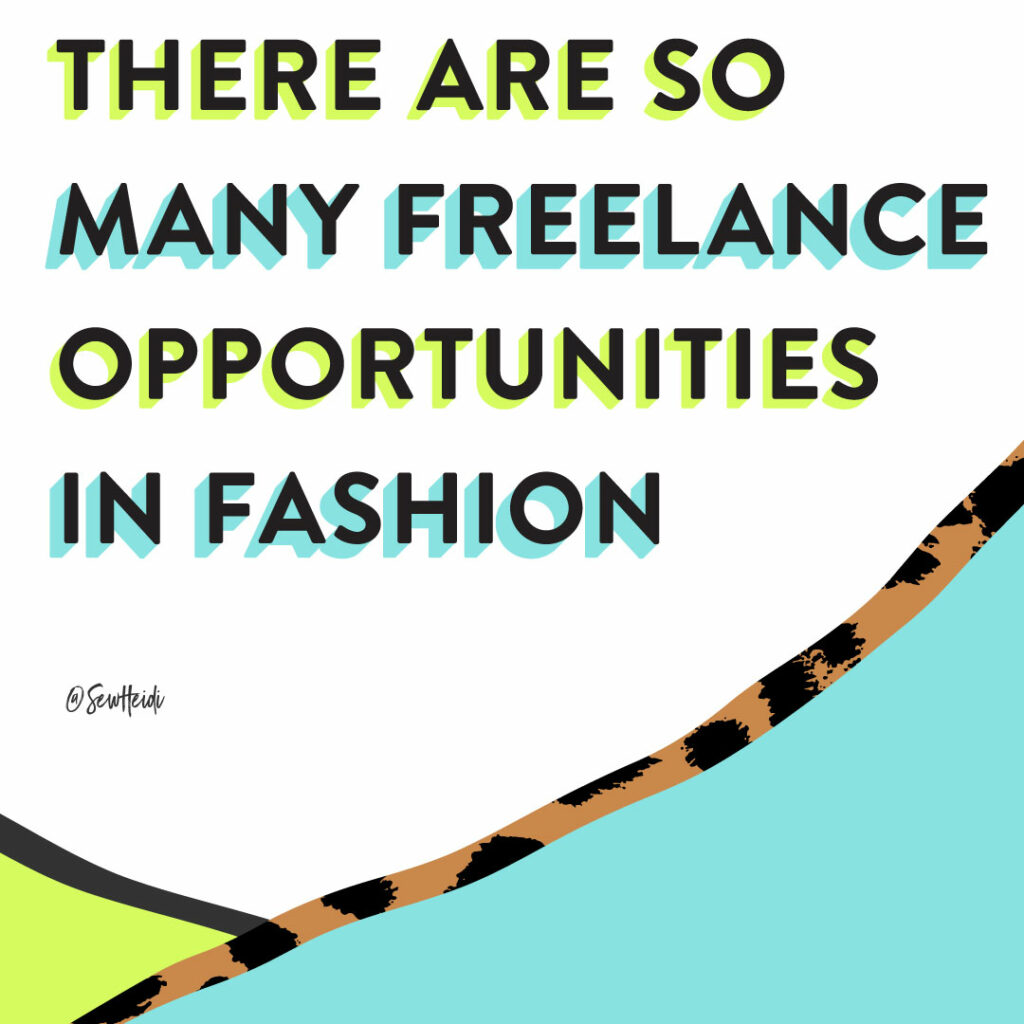 Most people used to think "freelancing" in fashion was pretty uncommon, especially before the pandemic. It's always been possible – my career started back in 2009, and many FAST grads built successful careers before March 2020. It just wasn't something people talked about.
But since Covid, things have changed. There is so much more opportunity to work as a freelancer in fashion, and there are 2 big reasons why.
Brands are more open to remote work and they learned that hiring freelancers is less risky than full-time employees
There are more startup brands (a lot of designers who were let go said, "screw it, I'm not working for someone else again, I'm finally starting my own brand") that need freelancers.
There is a lot more opportunity to break into fashion as a freelancer than a full-time job. And you get so many more benefits – like working with a variety of brands you love, setting your own schedule, and an unlimited earning potential.
So if you want to get noticed in the fashion industry…
Create a successful fashion career…
And make connections with fashion brands around the world…
The best way to do it is as a freelancer. Not sure where to start? My free Beginner's Guide to Becoming a Freelance Fashion Designer will show you exactly how to do it, step-by-step.
YOU GOT THIS!!!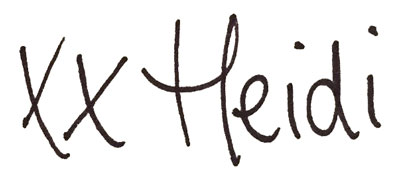 xx Heidi
---