SFF133 The Fashion Freelancer Who Never Wanted to Be a Freelancer
If you've never considered freelancing as an option for your fashion career, you're not alone. Today's guest, Amy, liked working in-house and was never interested in becoming a freelancer. But when she became a mom and needed just a little more work-life balance, she came face to face with how inflexible this industry can be. She decided to go from corporate to freelance as a temporary fix while her son was young, and always intended to go back to in-house. But once she experienced the flexibility, freedom of choice, and better hourly wage she now has, she fell in love with freelancing.

In the interview (which you'll love), we will cover:
The mistakes she made when pitching her first potential clients
The change to her pitch that dramatically improved her results
How she learned to love cold pitching
Why she doesn't have to cold pitch anymore (and what she does instead)
The "networking" strategy that makes a huge difference in her career
Her process for bringing on a new client
How she calculates her rates
The small things she does that make a big impact on her clients
And more!
Press the orange play button below to listen here, or listen on Apple Podcasts: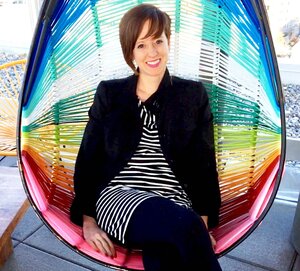 About Amy
Amy is a freelance designer helping small to medium sized menswear brands with their design and development. After over eight years in the industry working at brands like Tommy Bahama and REI, Amy took the leap into freelancing to give herself the work-life balance she needed. Now her experience at big name brands allows her to help smaller companies level up their design and development. She loves helping her clients create new salable garments and streamline communication with their factories so they can spend more time growing their business.
Resources & People Mentioned
Enjoy the show? Help us out by:
Heads Up: We use cookies to customize your experience and track how you interact with our site to serve you better. OK more info