You may think it's impossible to have a career as a freelance pattern maker in the fashion industry. And you'd probably think it's even more impossible to do it from a rural town. But that's exactly what David Russon does. In today's episode of the SFD podcast, he shares exactly how he built his freelance career and now earns a full-time living doing work he loves: pattern drafting and sample sewing.
David does work for established and startup indie brands to help make sure their designs fit perfect (one of the most important parts).
When I first showed up to David's studio in Greeley, CO (a farm town an hour outside of Denver), I had no idea what would be behind this unassuming door: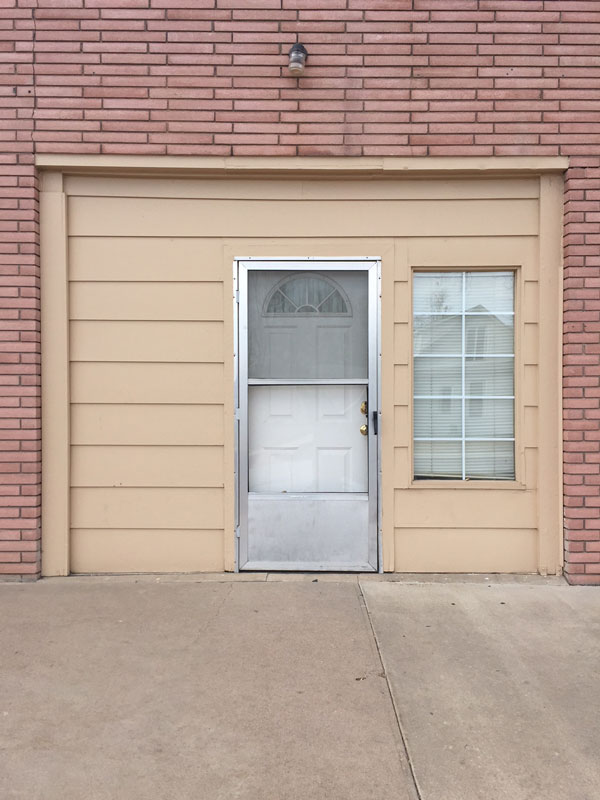 Turns out, it's David studio where he does all his freelance pattern maker work:
I was lucky enough that David not only agreed to an audio interview, but he also let Marc and I bust out cameras for our (FIRST!) video documentary (eek!).
Below are three of the videos:



Next, listen to the interview below where David and I talk about:
What a freelance pattern maker in the fashion industry does
What is a block, cutter's must, grading, and other terminology a pattern maker uses (hey designers – you should know this stuff too!)
How to get started as a freelancer (even if you don't live in a fashion hub)
The importance of networking and being part of your local community
How to price your services
The ridiculously obvious thing David does to get more work (that most freelancers don't)
How David's process works (whether you have a sample garment or a napkin sketch)
How many opportunities there are to work in fashion outside of being a "designer"
What happens when you skimp or cut corners on pattern making
Why the fashion industry isn't full of all divas (and how we can create a different culture)
---
---
Guest Info & Resources
David's site (get in touch with him if you need a freelance pattern or sample maker!)
Enjoy the show?
Help us out by:
Save this "Build Your Career as a Freelance Pattern Maker" episode to Pinterest so you can find it later: