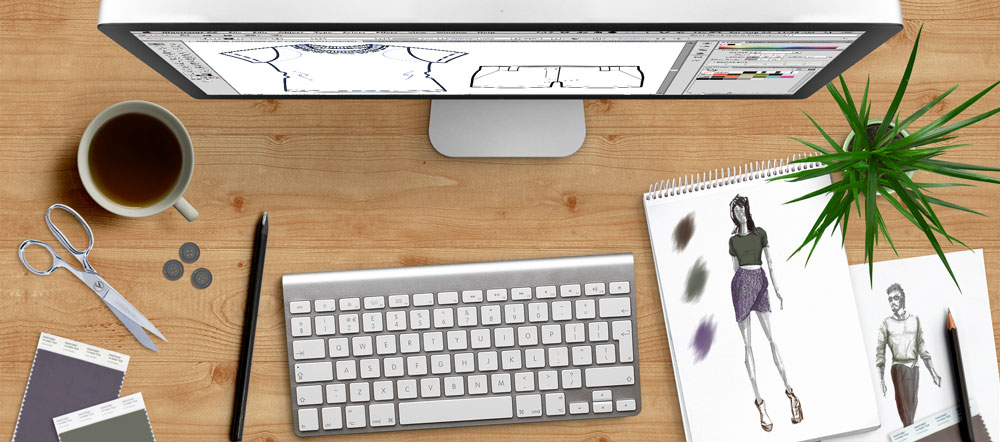 Master the Pen Tool (in just 18 minutes) with These Proven Tricks
Does Illustrator's Pen Tool make you frustrated or overwhelmed?
Are you sick of never knowing what's it's going to do next?
Do you feel like it takes forever just to draw one fashion flat?
MY FASHION FLAT SKETCHING MINI COURSE WILL CHANGE THE WAY YOU DRAW IN ILLUSTRATOR. FOREVER.
Finally understand exactly why the Pen Tool works the way it does so you know what it's going to do next, instead of guessing what it's going to next.
In just 18 minutes, you will cut your sketching time in half.
OH, AND DID I MENTION IT'S FREE? YEP, 100% FREE.
---
---
Have you been sketching in Illustrator for a couple years? I guarantee you don't know all these tricks.
Are you a total beginner? Don't worry, I'll show you just what you need to know – and what features you can ignore.
HINT: You don't have to know it all!
With just a few simple tricks you'll be sketching faster right away.
"I had never really used illustrator ever, I was so intimidated, this was literally my first "go" at doing a technical flat – it isn't perfect, but I am surprised I was able to do it so quickly after viewing your video (and pretty accurately too!). I have looked at so many illustrator demos in the past and been discouraged, your was super easy to follow, pertinent and had great tricks. THANKS SO MUCH!"
I USED TO FIGHT WITH THE PEN TOOL TOO
It pains me to see designers do things the roundabout way, stuck in old habits, doing things the way they're comfortable – or simply not knowing there's a better way.
Fashion flats shouldn't take hours. Tech sketches are not day long projects.
I used to feel like that's just how long it takes.
BUT I WAS WRONG. I was using the Pen Tool very inefficiently, and I bet you're doing the same.
SO HOW DID I GET BETTER?
Trial and error. I fussed with sketches, and slowly learned new tricks to draw them faster and more easily.
Why did it take so long?
There aren't a lot of good sketching tutorials out there.
Most of them show you how to draw, but don't actually explain why the tool works the way it does.
I'm the first to admit that the Pen Tool can be fussy, but once you know why it does what it does, you can accurately predict what it's going to do next.
I would have paid money for someone to show me all these tricks. And lucky you, I'm giving it to you for free.
Why? Because I don't want you to have to go through the same Pen Tool cursing fights I did, the times where I was literally screaming at my computer. That is No. Fun. At. All.
IMMEDIATE SUCCESS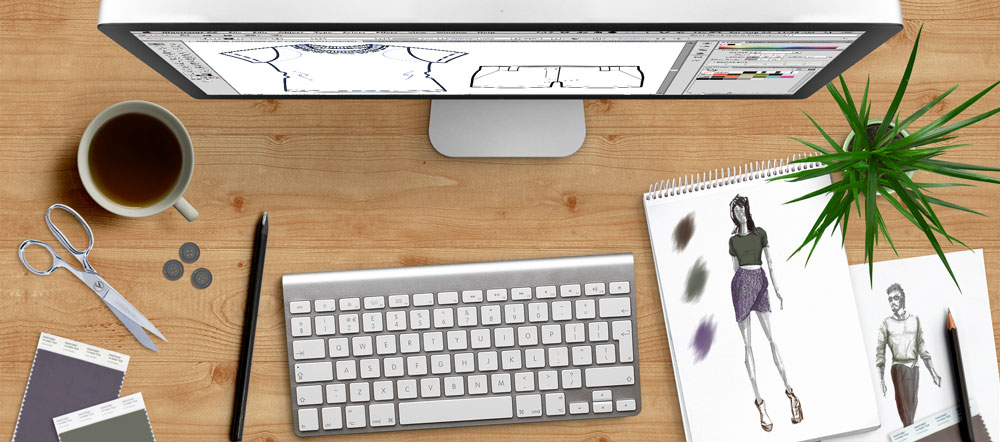 In this mini class, I'll show you my BEST PROVEN TRICKS and the sketching shortcuts I've spent hours discovering so you can draw fashion flats the FASTEST WAY POSSIBLE.
You'll see immediate results:
"I've been struggling to even do the most basic curve… and thanks to you I can pretty much do anything now. Once again, THANK YOUUU!" – Amara
"FINALLY a tutorial that really helps me. Thank you so much for this!!! I have had Illustrator cs5 since it came out and have been too intimidated to use it. You have explained what I need to know in a simple to understand way. Now I have the confidence to give it a try."
"I have tried so many other tutorials over the past year, and finally I get it!"
ARE YOU READY TO SKETCH FLATS…THE FAST WAY?
In just 18 minutes, you'll be sketching like a pro.
WHAT'S IN THE FREE MINI COURSE?
When you register for the free Fashion Flat Sketching Mini Course, you get immediate access to the video training, plus these awesome BONUSES:
The sample files to follow right along with the course
A printable Pen Tool cheat sheet
FAQ'S
Q: Who is this mini class for?
Designers who sketch the way they're comfortable but know there's a faster way.
Designers who are sick of fussing with the Pen Tool.
Designers who are ready to finally feel in control of what they're drawing.
Designers who want to spend less time in Illustrator and more time designing.
Q: What if I'm a total beginner?
No problem – you'll learn the best tricks and shortcuts to sketching with the Pen Tool…the first time around.
Q: I've tried to learn how to draw with the Pen Tool before, and it just doesn't work. How do I know this course is different?
Every single student who's gone through this mini course has seen success, even after many previous failed attempts:
"I've been trying to learn how to do this for a while, and you've done a brilliant job of simplifying the whole thing. Some of the other tutorials out there are really overly complicated; this is the best one I've seen by far… I can't thank you enough! 🙂
Q: What version of Illustrator do I need?
The mini class is taught using CC 2015, but most everything can be done in CS4 or newer. There are a couple features specific to newer versions, but the core strategies to using the Pen Tool are relevant to all versions of Illustrator.
Q: What happens when I register for the mini class?
You will get a confirmation email and access to the video and downloads immediately so you can get to work right away.
Q: How long do I get access to the mini class?
How does lifetime access sound? Yep, forever. Anything else? Yes! You also get lifetime updates – so anytime updates are added (like when new Pen Tool features are released) you'll be the first to know.
YOU'RE READY TO START SKETCHING LIKE A PRO IN ILLUSTRATOR
---