Hey there! Welcome from Style Careers!
YOU MAY KNOW THAT THE MEDIA PORTRAYS WORKING IN FASHION AS A "FANTASY LIFE"
And while it can be an amazing career…
It's not like what you see on Project Runway.
And it's not like what fashion school teaches you.
---
In this 5 part video series, Fashion Industry Secrets Revealed, you'll learn:
► What it's actually like working in fashion (day to day)
► Mandatory skills to land a job (that you won't learn in fashion school)
► The best advice from industry experts (to help you get ahead)
FASHION INDUSTRY SECRETS REVEALED
EPISODE 1: 7 Awesome Fashion Jobs You Never Knew Existed
Being a fashion designer is NOT your only job option if you want to work in the industry. In fact, there are a lot of other options out there…that are just as awesome (if not better) than designing.
In this episode, we'll go through 7 awesome fashion job opportunities. And don't worry, we're going to skip all the obvious ones you already know like buyer or retail store manager (which I hardly consider working "in fashion", no offense).
These are super cool, super fun, career path fashion jobs where you work in the industry, inside a fashion brand.
I'll also share TWO reasons these unknown jobs are BETTER than being a designer.
EPISODE 2: 5 Deadly Fashion Portfolio Mistakes That Will Cost You the Job
Your fashion portfolio can make or break your chance of getting your dream job. But if you're like most fashion designers, you're making a ton of mistakes…that are actually easy to avoid!
In this episode fashion portfolio episode, I'll show you exactly how to catch a hiring manager's attention – FAST – so you can land your dream job.
The average manager will spend just SECONDS looking at your work and you have NO time for mistakes.
You'll learn the #1 thing your fashion portfolio has to include…and what projects to leave out to make sure you land the job.
I'll also share the only TWO portfolio rules you need to know – no matter what industry you're in – to make sure your book is exactly what brands want to see.
EPISODE 3: Want to Be a Fashion Designer? The Untold Truth of What It's Really Like
Your DREAM is to be a fashion designer. I get it, so was mine. But what I pictured in my head (and what I saw on TV) was not exactly what the job turned out to be.
In this episode, I'm pulling back the curtain to tell you what it's *ACTUALLY* like working as a fashion designer.
BUT FIRST. DISCLAIMER:
This video is not meant to crush your fashion dream.
This video is not meant to discourage you.
This video is not meant to make you feel bad.
This video is meant to *prepare* you for the real world of what it's like to be a fashion designer.
And even though a fashion job is not as glamorous as it may seem…
(BECAUSE TRUTH BOMB, what you see on Project Runway is NOT even close to what it's like being a fashion designer.)
…doesn't mean being a fashion designer isn't an amazing career.
Learn what it's really like, day to day and month to month, working as a fashion designer.
EPISODE 4: Becoming a Fashion Designer: What I Wish I Knew (from 10 industry experts)
Becoming a fashion designer in real life is not what most people think it is.
Because what you see on Project Runway and what you learn in school is not how the industry actually works.
So if you want a career in fashion, get the inside scoop from 10 industry experts.
Most of them have between 10-20 years experience, and they've worked at Brands like Lululemon, Under Armour, TopShop, Mavi Jeans, and Roxy.
Their designs have been Featured in magazines like InStyle, Vogue and Sports Illustrated.
If I were you? I'd take their advice VERY seriously.

EPISODE 5: How to Get a Job in Fashion (2 essential skills you won't learn at fashion school)
Think going to FIT, Parson's or FIDM will get you a job in fashion? Most designers walk out of fashion school totally unprepared for the real world. A lot of them wind up unemployed or working retail. And it breaks my heart.
In this episode, learn the TWO essential skills you need to get a job in fashion…that you won't learn in fashion school.
I'll also show you where to learn them…absolutely FREE.
Armed with these skills? You'll be 100x ahead of the competition. Because most fashion grads don't even realize they need this knowledge.
---
In the meantime, let me tell you a little more about the amazing resources I create for fashion professionals like you…
WANT REAL LIFE ADVICE TO HELP LAND YOUR NEXT JOB IN FASHION?
Whether you're looking for your first or next job in fashion, our industry is brutally competitive.
I created Successful Fashion Designer as a way to pull back the curtain and share the real life advice to help you get ahead.
BECAUSE UNFORTUNATELY? NO ONE ELSE IN OUR INDUSTRY SHARES THESE SECRETS.
Want weekly awesomeness with free stuff like this?
✓ Clear and concise Illustrator tutorials created just for fashion professionals (to help you cut your design time in half)
✓ Ultimate Guides on topics like portfolios and tech packs (with step by step instructions)
✓ Podcast interviews with industry experts like fashion recruiters and hiring managers (with advice to land your next job)
✓ Downloadable assets like tech pack templates and Illustrator brush + trim libraries (that you can use no matter what category you work in)
I guarantee, my free stuff is better than most people's paid material

It's also better than what you'll learn at school.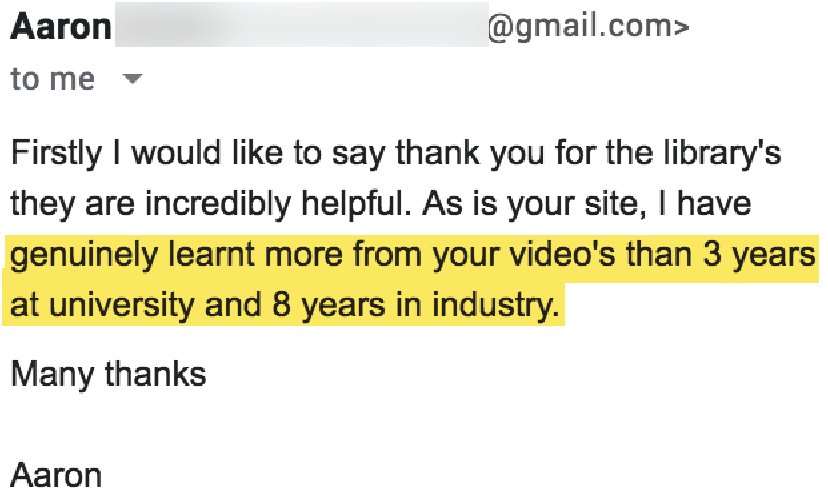 And better than what you'll find elsewhere on the internet.
SOUND GOOD?
↓Drop your info below and I'll send you 11 of my best FREE fashion industry resources on Illustrator, tech packs and more↓