Yes, it is possible to become a Successful Fashion Freelancer doing ONLY tech packs. Using the right strategies to grow and find clients, you can earn a full-time living (or more) with just tech packs.
It's exactly what one of my FAST students, Eleni Apostolopoulou from Greece, did. Eleni wanted a "decent life at my country without having to migrate abroad."
While it felt like an "unattainable goal" to start her freelance career in fashion without any "real design experience," she put in the hard work and grew.
How Much Money Can You Make Doing Fashion Tech Packs As A Freelancer?
You can make a lot of money in the fashion industry. And yes, one of those ways is to do tech packs as a fashion freelancer. Eleni makes around $3,000 a month working part-time (about 10-16 hours/week) and has done so consistently for 3 years. And that's all from tech packs!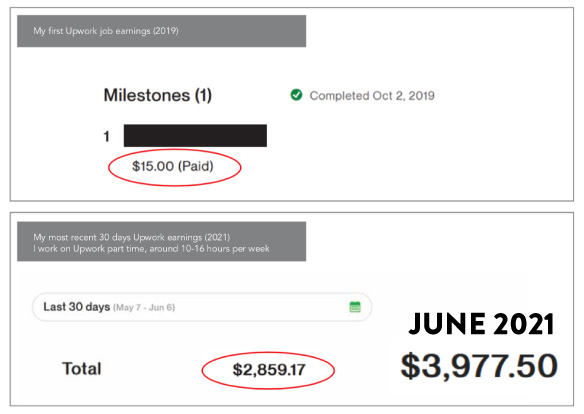 (For reference, the average full-time designer in Greece earns around $700-$1300 putting in 40+ hours/week. If you do the math, she's earning 4-5x more!)
Eleni told me that when she gets up in the morning to start work, "I cannot believe that I am actually living what I was once dreaming about." It makes her "instantly so happy!"
So, how'd she do it?
As a Freelance Accelerator: from Surviving to Thriving (FAST) grad, Eleni learned the essentials of freelancing in fashion.
3 Strategies to Build a Successful Freelance Career in Fashion Doing Tech Packs
These are the strategies Eleni followed to build her freelance career doing tech packs for fashion brands, and this is the best way to get started.
Be niche: You'll be much more successful if you focus on one specific skill (or one category) instead of trying to do it all. Whether it's just tech packs (like Eleni) or just cashmere sweaters (like FAST grad Kate), the more niche you are, the better.
Charge Fair Rates: If your rates are too low, brands will doubt your skills. Charging a fair rate helps you earn more and validates you as a freelancer.
Get Help: There aren't a lot of great resources out there for freelancing in fashion. Eleni got help (and invested in herself) to learn the skills and strategies required to succeed. 
A few more tips on being niche…
There are two ways to think about finding your niche as a fashion freelancer. The examples above – tech packs and cashmere sweaters – are a little different.
When it comes to freelancing in fashion, you need to choose a service (the tasks you'll do for brands) and a category (what types of brands you'll do those tasks for).
To make sure you're niche, you have two options.
Option 1: Choose one service and multiple categories.
Eleni is a perfect example of this. She does just one service (tech packs) but works in a variety of categories (active, streetwear, lifestyle).
Option 2: Choose one category and multiple services.
Kate is a perfect example of this. She serves just one category (cashmere sweaters) but offers many services (design, tech packs, sourcing, product development).
Choosing a niche is the foundation to becoming a Successful Fashion Freelancer. It makes everything you do easier (your portfolio, finding clients, pitching, and more).
Here are some of my free resources to help you get started: 
You got this, me and my team are rooting for you!