Are you charging too much as a fashion freelancer? Money is one of the most awkward subjects for many newer fashion freelancers, and a fair rate can deter some clients. But your time is valuable! If you're setting or raising your freelance rates and worried that charging what you're worth will scare potential clients away, this one's for you. Listen for tips on how to avoid this tough scenario, and to learn why losing freelance clients because of your rate might not be a bad thing!
In the interview (which you'll love), we will cover:
What to do when you get ghosted
How to follow up with warm leads and ghost clients, whether it's been 3 weeks or 3 months
How to raise your rates with existing clients
The message you may not realize you're sending that turns off potential clients
How to ask clients for feedback
Will clients dump you because your rate is too high?
Press the orange play button below to listen here, or listen on Apple Podcasts:
---

---
---
Charging the Right Rate as a Freelancer in Fashion
Meet Sarah Ward, a Successful Fashion Freelancer who's been freelancing for 2 years and now charges $60 per hour. But she's had a few hiccups, like the client who agreed to her hourly rate… but when she sent the invoice, he ghosted her.
Sarah was worried that charging hourly and including phone calls and meetings may have made the client feel overcharged. But the time you spend on a 90-minute zoom call is worth just as much as the time you spend designing, pattern drafting, or inspecting samples… and you should be paid for it!
One of the best things about freelancing in fashion is that you're in control of how much you earn. Forget waiting around for the CEO to approve a pay raise (if she ever even considers your request!). When you know you're bringing more value to the table, you start charging more. It really is that simple.
In this episode of the Successful Fashion Freelancer Podcast, I share quick and easy tips on getting paid for ALL the time you spend on freelance work, including strategies for making sure your chatty client isn't blindsided by a huge invoice at the end of the month. Plus, Sarah shares the exact words she used to get her client to agree to a 33%(!!!) raise.
About Sarah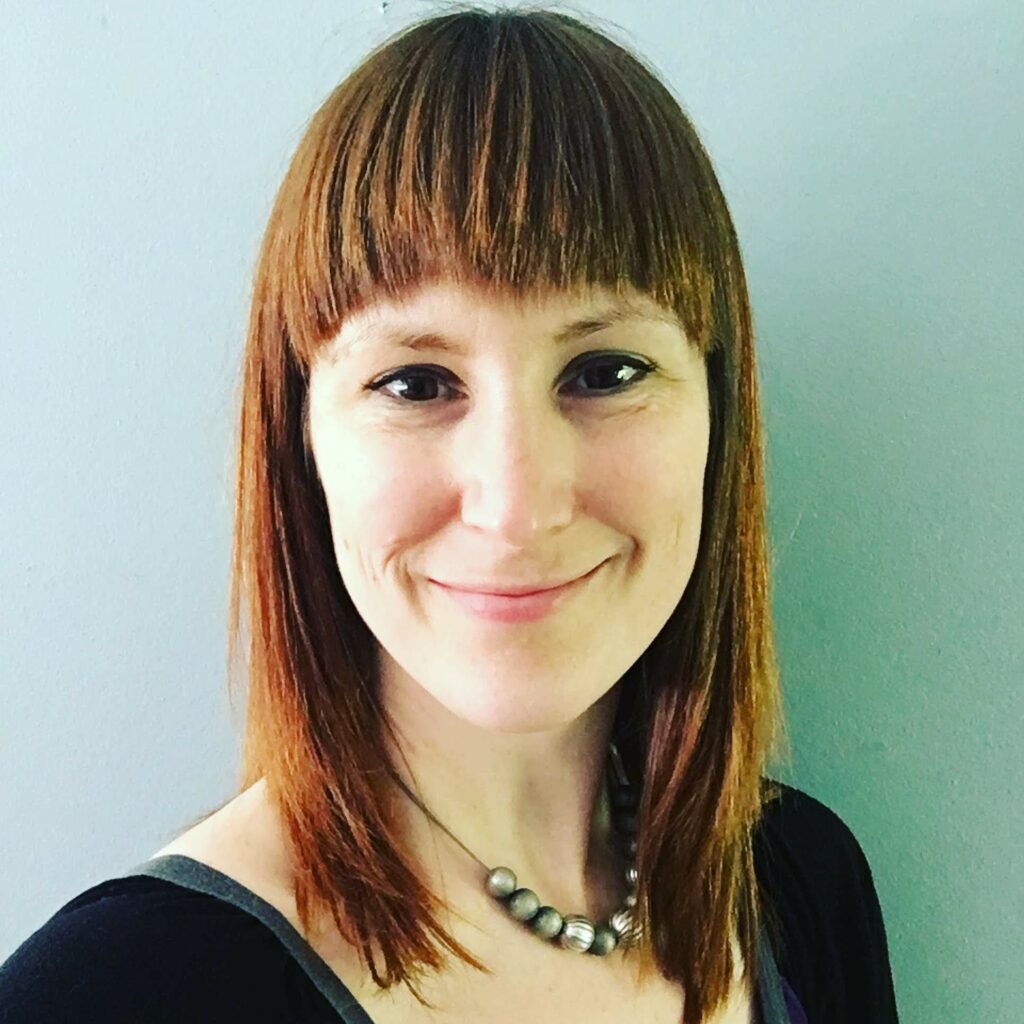 Sarah Ward is a Toronto-based freelance legwear designer and product developer who works with clients throughout North America. A decisive and efficient design leader with over 15 years of experience in hosiery, Sarah designs and develops for companies so they have more time to create and grow their business.
Resources & People Mentioned
Enjoy the show? Help us out by: