Starting your own brand is the dream for many – but it's not a walk in the park. In this episode of the SFF podcast, Sofia Luzon recalls the late nights of sewing, packing & shipping, talking with suppliers, and more sewing for her lingerie brand. Not only was it overwhelming, but it took 5 years of dedicated work for Sofia to even pay herself – and even that was less than minimum wage!
(Here's the quick written version of starting a brand vs freelancing: which is more profitable?)
Then, after attending our Freelance Week last year and learning from some of my free resources, Sofia decided to dip her toes into the world of fashion freelancing. After creating a portfolio, an account on Upwork, and working up the courage to start pitching, she had her first client in just 10 days. Not only is she in complete control of her work life, but she is consulting for brands and hasn't been without a project since.
Listen to this episode to learn how Sofia started her career, and you might want to rethink your journey in starting a brand. Plus, get tips on how Sofia found clients, sent pitches, and gained confidence to have a sustainable income as a fashion freelancer.
In the interview (which you'll love), we will cover:
What it's REALLY like having your own brand
Tips to start your career in fashion freelancing today
Ways to grow and gain confidence in your own skillset
How freelancing compares with owning a brand
And more!
Press the orange play button below to listen here, or listen on Apple Podcasts:
---
About Sofia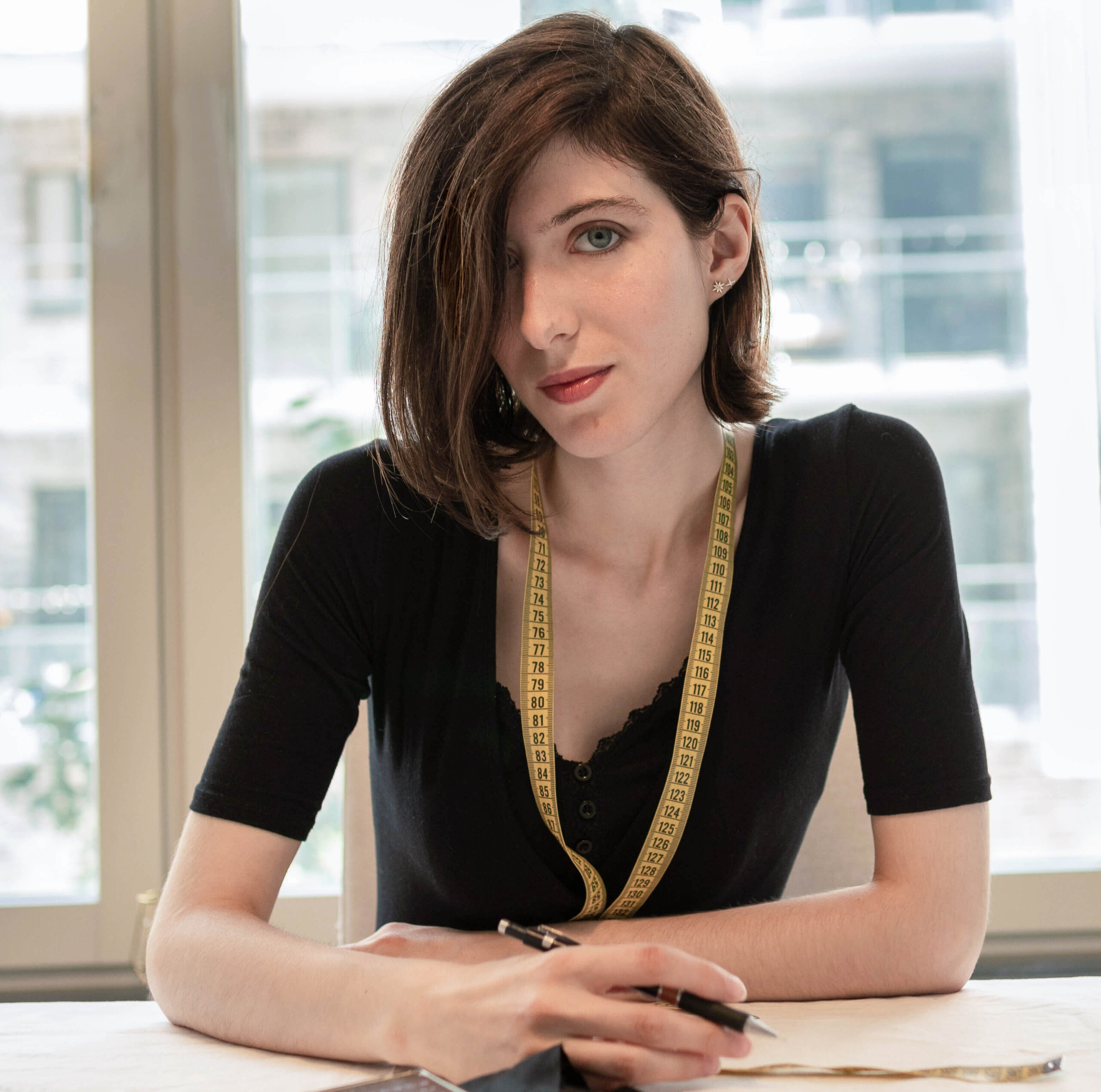 Sofia is a designer and patternmaker specializing in lingerie and corsetry. Based in Sweden, she is an Art History graduate that has always been passionate about making things. After some self-directed learning and a vocational class, she created her own brand in 2018. Recently, Sofia has been focusing more on freelancing for small lingerie and swimwear brands, as well as teaching and consulting for brands.
Loved this episode? Don't miss these other episodes featuring freelancing and brands:
Resources & People Mentioned
Enjoy the show? Help us out by: