You know when you look back on designs you created years ago and CRINGE? It's the weirdest thing… because at the time, you thought they were great.
I was looking through some of my Illustrator flat sketches last week and for the first time ever, I realized the difference between what I'd drawn a decade ago and what I can draw today.
My JAW DROPPED when I looked at the difference. And my JAW DROPPED when I realized how much things used to take me (compared to how fast I can sketch today).
It was embarrassing. And I felt ashamed of my old work.
Here… let me show you what I'm talking about.
HOW LONG DO YOU THINK IT TOOK ME TO DRAW THIS BEAUTIFUL FLAT IN ILLUSTRATOR (from scratch)?
3 hours? 2 hours? 1 hour?
It took me 30 mins.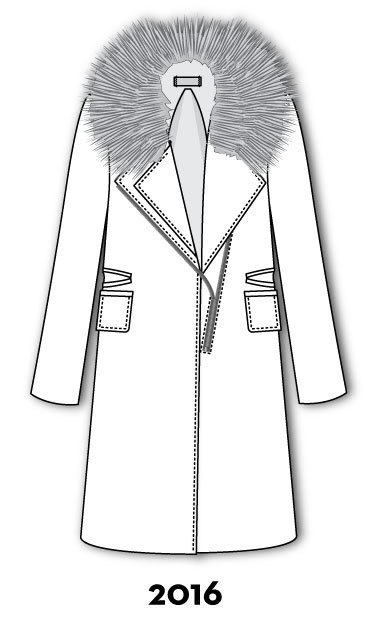 NOW LOOK AT THIS EMBARRASSING FLAT. HOW LONG DO YOU THINK THIS ONE TOOK ME?
15 minutes? 30 minutes?
It took me over an hour.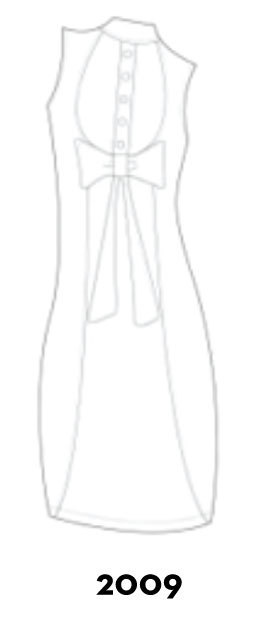 IT SOUNDS CRAZY, RIGHT?
How is it that a horribly EMBARRASSING flat took twice as long as an impressive BEAUTIFUL flat?
There are a lot of reasons why. And I'll tell you about all of them.
---
And over a decade ago when I first started working in fashion, I thought:
"Flat sketches in Illustrator take a ridiculous amount of time…that's just how it is."
It felt like every little detail took FOREVER AND A HALF ⏰⏰⏰.
And it was was my dirty little secret.
For a long time, I thought I was the only one spending so much time on my flats.
Ruffles, ruching, pleats, frayed edges, detailed trims, adding dimension and depth, the list goes on!
All the little details that matter…
All the details that help you communicate your vision clearly…
All the details that make an impressive, great looking flat…
I would hack my sketches together in some ridiculous workaround that was impossible to edit or manage (sorry to anyone who inherited my old files).
I would force Illustrator to do things I knew it didn't want to do to get the look I needed.
I SPENT A LOT OF TIME SCREAMING $&*#@ AT MY COMPUTER AND WANTING TO THROW IT ACROSS THE ROOM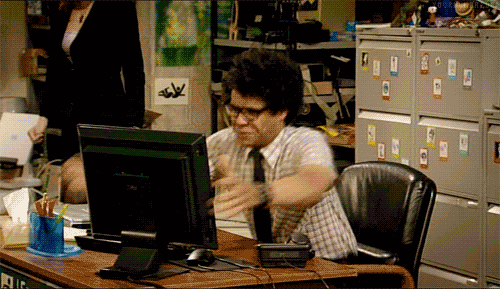 AND IT SUCKED.
I wanted to spend my time on stuff I loved like trend research, picking colors and shopping the market.
I didn't want to waste all my time sketching in Illustrator.
Most of all, I didn't want anyone to find out how much time I was spending on my flats…
But pretty soon, I realized my colleagues worked the same way.
Everyone was spending FOREVER AND A HALF on simple sketches in Illustrator.
And you know what?
Many of us felt ashamed.
Many of us felt insecure about our productivity.
And we all felt like this was our dirty little secret.
---
Over the years, I started figuring out tricks and shortcuts.
Ways to automatically create details on my flats like pleats or ribbing with a few clicks instead of manually drawing every line.
Ways to add depth and dimension to sketches by changing a few settings in Illustrator.
Ways to recycle work I'd already done instead of drawing everything from scratch…EVERY. SINGLE. TIME.
And I couldn't believe I had hobbled along doing things the roundabout way for so long.
I couldn't believe how much time I'd wasted.
And when I looked back at my old work, I couldn't believe how bad my flats used to look.
YIKES! MY FLATS USED TO BE PRETTY EMBARRASSING
(AND WOW! I HAD NO IDEA THEY COULD LOOK SO MUCH BETTER)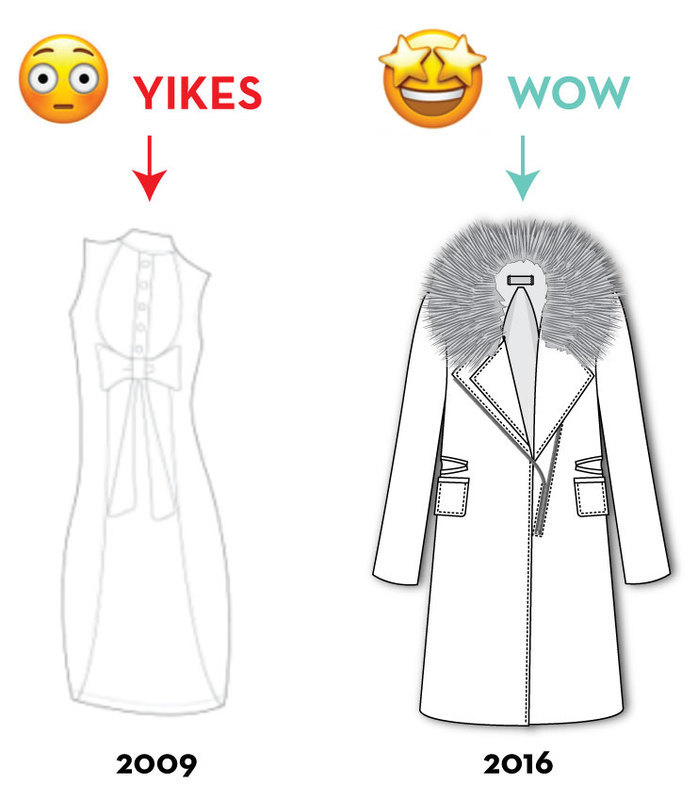 When you look them side by side, the improvement is pretty clear…
But the funny thing is, is that way back when I was sketching those "embarrassing" flats, I thought they were fine.
I actually thought they looked pretty good (some of these are even published on my YouTube channel).
During all those years that I spent HOURS sketching simple flats, I felt like I was getting by in Illustrator.
But the truth was, I was hacking things together, doing them the roundabout way.
AND I JUST DIDN'T KNOW ANY BETTER.
It wasn't until years later and hundreds of hours of wasted time, stress, frustration, and inefficient sketching practices that I slowly improved.
That I was able to accurately (and efficiently) sketch the beautiful designs that were in my head.
---
Now do yourself a favor and go through this same exercise…
Take a look at what your then and now flats look like.

Maybe (like me) your then and now is a decade apart from 2008 to today.
Maybe it's just a year apart.
Or maybe it's just a day apart.
(BTW, one day can make a huge difference. Heck, 12 minutes can make a huge difference like in the sketching hack in this video⇣⇣⇣)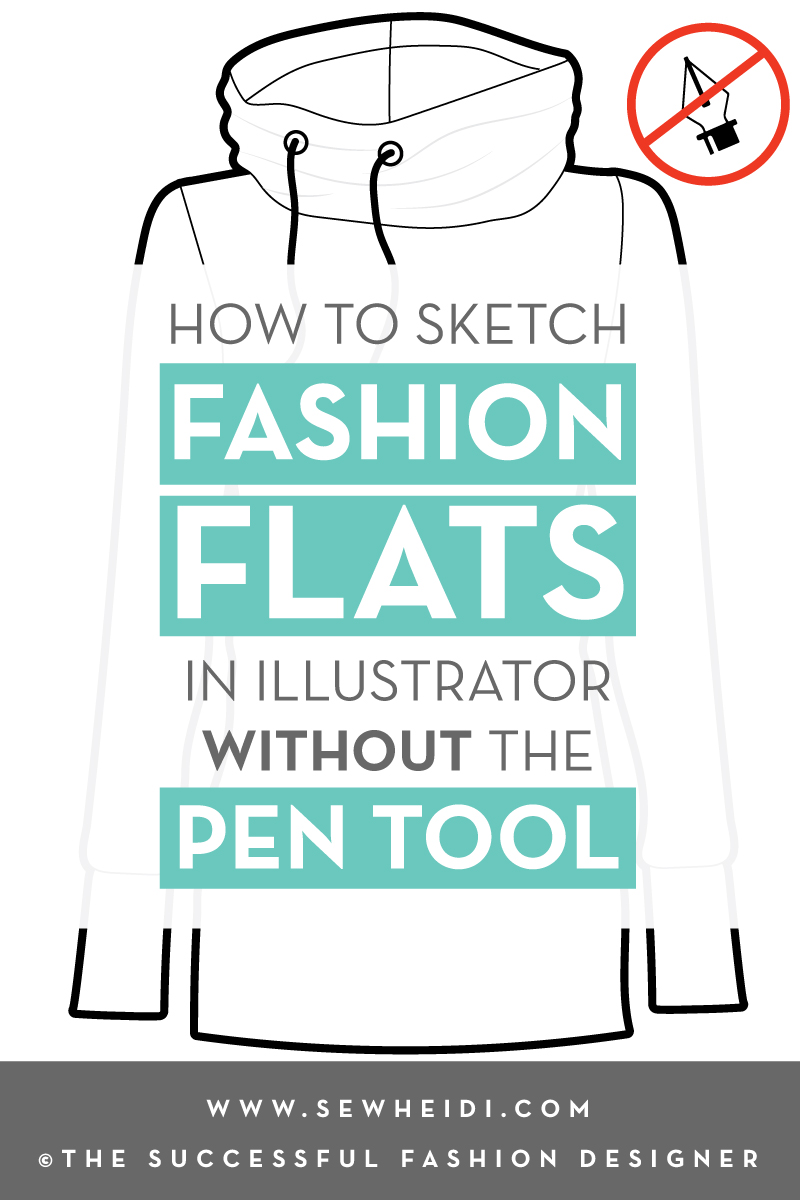 Whatever the timeline is, do a "then and now" comparison and celebrate how much progress YOU'VE made.
If I had to bet, I'd say the difference is bigger than you remember and chances are, you'll be proud of your improvements.