---
Note: This episode was recorded before the Covid-19 pandemic took over the world, so it's not mentioned. We know the industry is upside down right now, but we hope you enjoy this non-pandemic-related fashion content.
Noemie Jouas is a self-taught designer who runs a bespoke dress brand that keeps her steadily busy with several clients a month. The incredible part? She's still in college! In this episode, she talks all about how she got started, where she finds her clients, and the number one thing she credits for her early success. If you're interested in launching your own brand, Noemie's story will inspire you!
In the interview (which you'll love), we will cover:
How Noemie started creating bespoke dresses before she had any formal fashion training
Where she finds her clients (and they find her)
The creative way she got around the limited access to fabrics in her small university town
The extra education that gave Noemie more confidence as a designer
How she decides what to charge for her designs–and how she plans to do it in the future
The one thing that she thinks is the first key to her success
And more!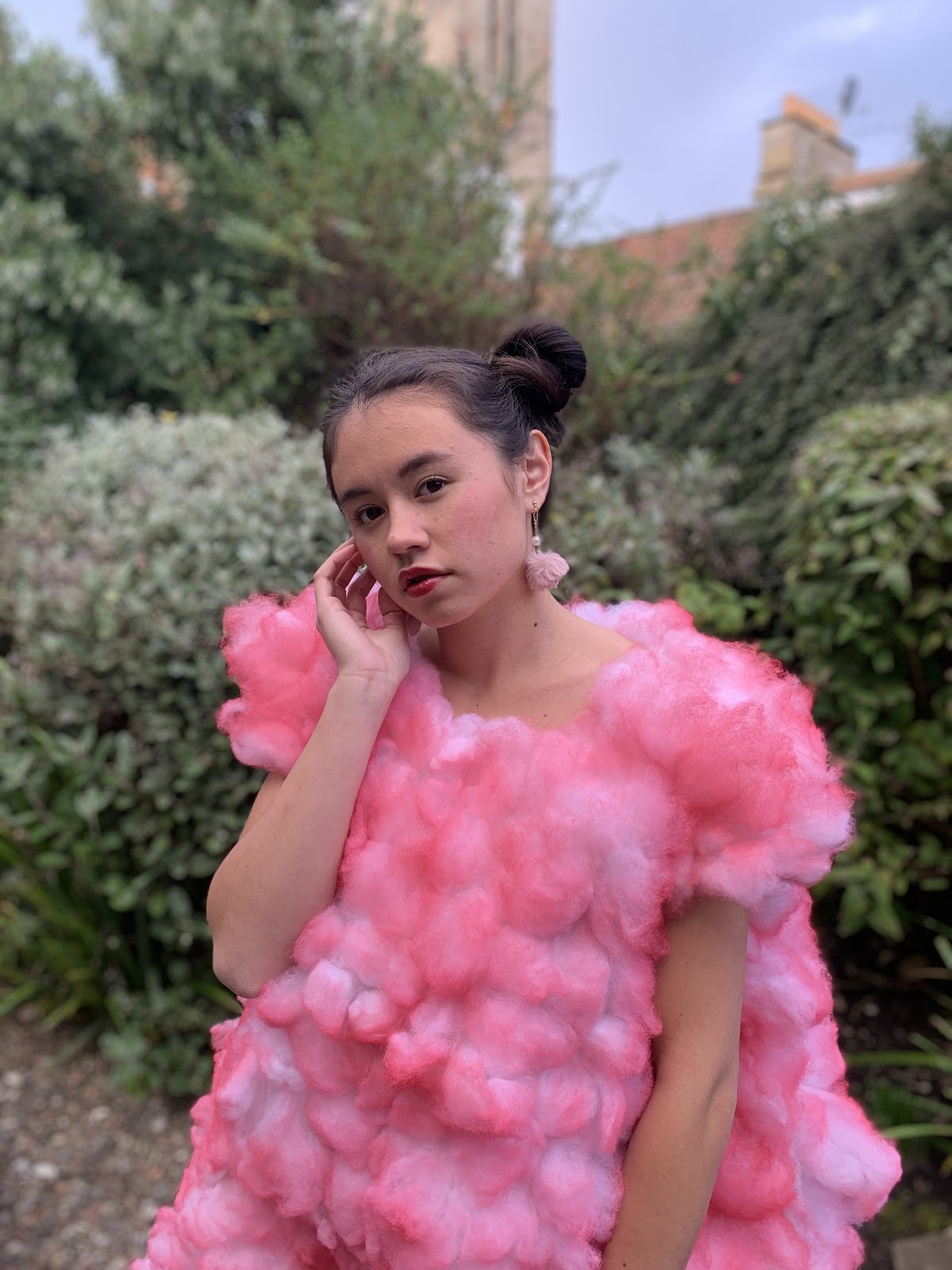 Press the play button below to listen here, or listen on Apple Podcasts:
---

---
An Amazing Start
Noemie isn't a big name in fashion (yet!). She's a business management student in a small town in Scotland. She learned to sew from YouTube, and the first formal dress she designed was her own prom dress (below). Now she creates custom dresses for herself and her fellow students, using both new fabrics and repurposed materials (think tablecloths and curtains!) from secondhand stores. Noemi's passion for designing and creating beautiful clothing has driven her to launch and market her brand, attend fashion school over the summer, and serve multiple clients a month with bespoke garments designed just for them–all while she attends school full time to study business.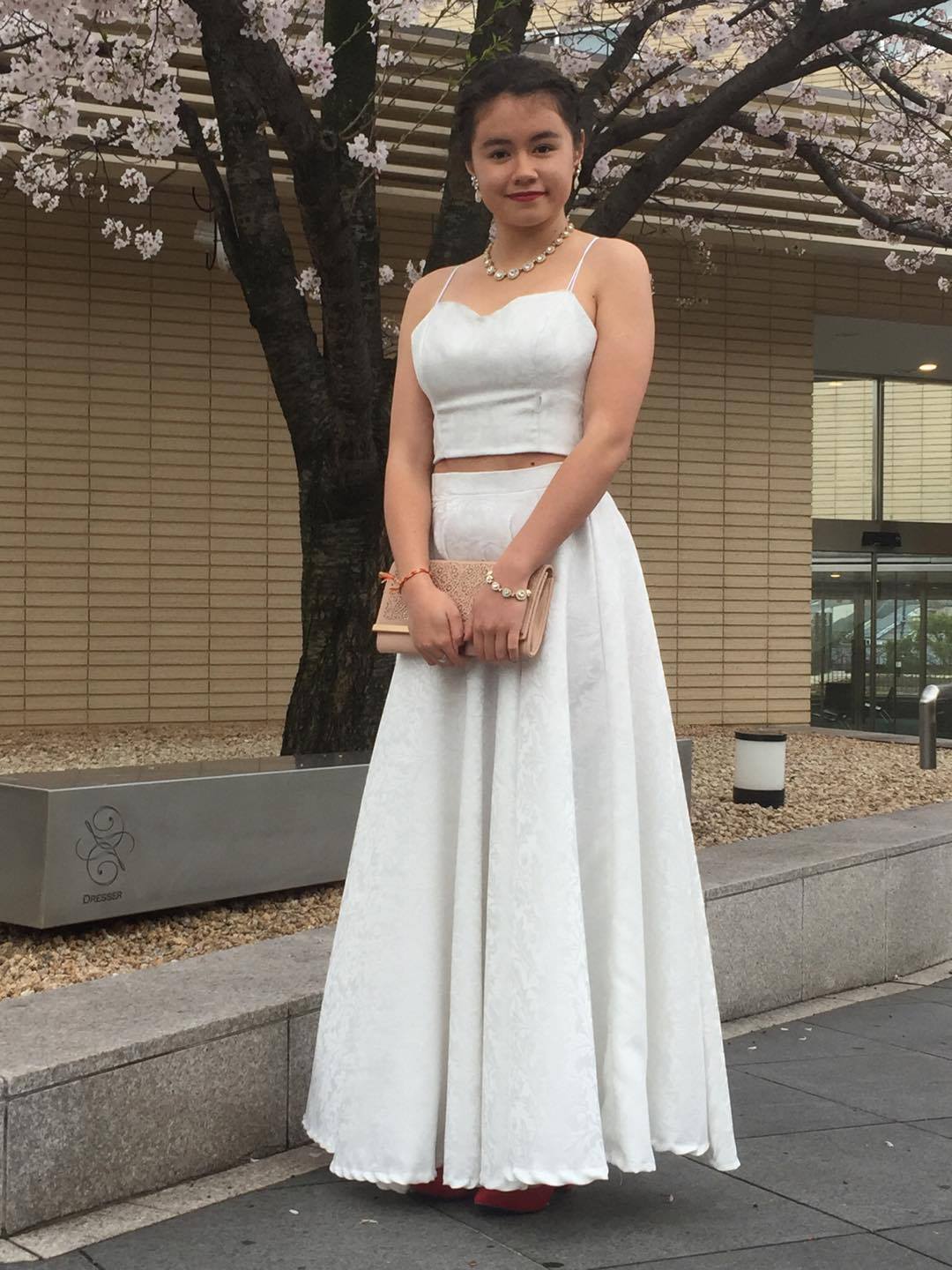 She's not a magical unicorn–Noemie has been able to do all of this because she's passionate, she works hard, she never misses an opportunity, and where other people just talk about it, Noemie gets out there and takes action.
Updates since the show was recorded
Noemie reached out to us and let us know that after the episode was recorded, she applied for and received more funding for her brand. She created the collection for her first fashion show in two months and tells us the show went great! And since she won't be able to attend fashion school in Boston this summer, she's back home in Tokyo, working on her next collection, and posting sewing vids on her TikTok. We can't wait to see where her journey takes her next!
Resources & People Mentioned
Enjoy the show? Help us out by: