Fashion designers worry all the time about how to protect their ideas. Unfortunately? Our industry doesn't get much protection or have much control when it comes to knockoffs.
Grassroots brand Solstice Intimates has had their lingerie and loungewear ripped off before, both by independent designers and large trendy stores.
But the most recent incident with AliExpress took things to a whole new level.
Not only did AliExpress knockoff their ruffle short design. The seller stole images from the Solstice website to use for the AliExpress listing. The only change they made was the color: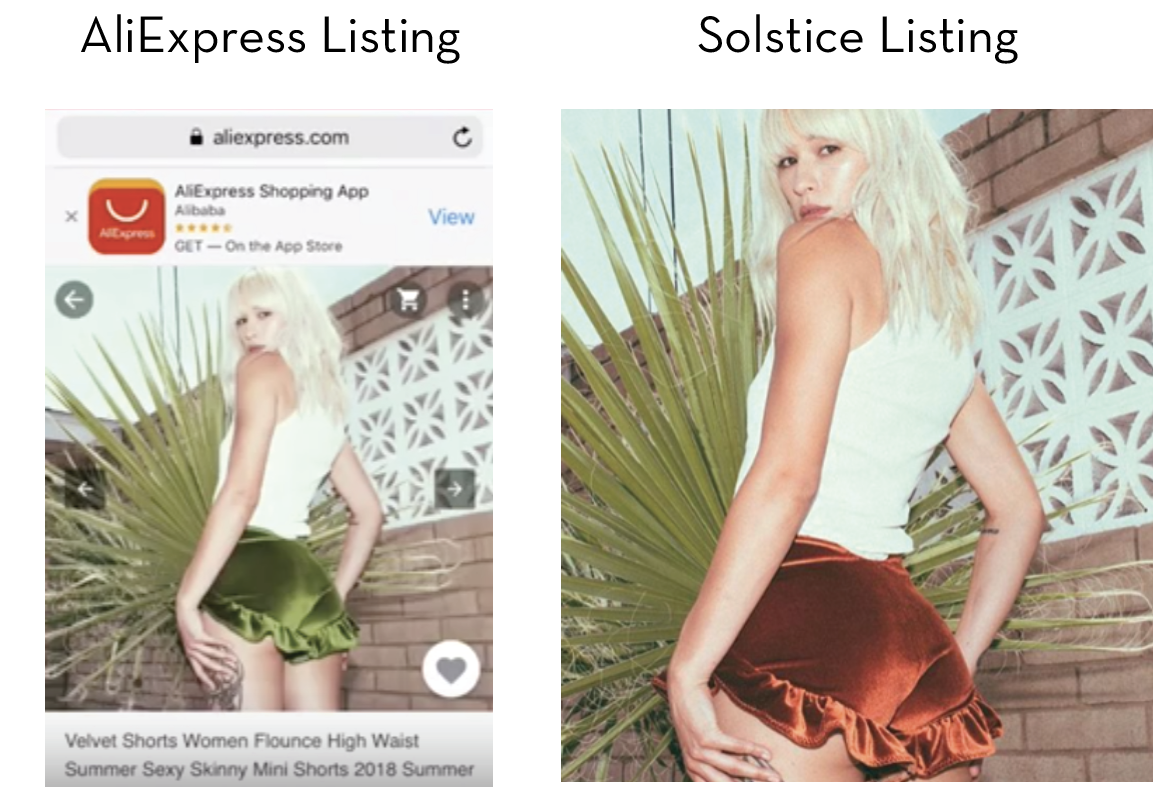 In this mini episode of the Successful Fashion Designer podcast, I chatted with Kat from Solstice to hear more about what exactly happened and how they handled the AliExpress knockoff situation.
She talks about how it all went down, how they protect themselves from other copycats, and how they've built a loyal following through exceptional customer service.
Press the orange play button below to listen here, or listen on Apple podcasts
---

---
Some designs by Solstice Intimates:

Resources & People mentioned
Enjoy the show? Help us out by:
Save this "Aliexpress Fashion Knockoff" episode to Pinterest so you can find it later: