I've collected three of my favorite "conceptual" Illustrator tutorials to share with you today because I'm a firm believer in teaching why things work the way they do instead of just showing you the steps.
If you understand why, you'll not only have more confidence in Illustrator, you'll be more likely to remember how to do things. And that makes you more successful – which is pretty important to me.
Now, if you're wondering what the heck I mean by conceptual…bear with me while I give you the back story (or you can click here to jump directly to the tutorials).
---
I'm a planner. An over preparer. And I like to be in control.
But sometimes control isn't possible.
A few weeks ago I was plagued with anxiety.
Waking up in the middle of the night in a cold sweat, my heart pounding a mile a minute, struggling to catch my breath.
The days weren't any easier. My stomach was in knots, I had trouble eating and my mind raced with terrible what ifs.

What if I don't know the answer? What if I'm not prepared? What if I'm not good enough?
And the evil voice in my head wouldn't shut up: "Who am I to be doing this?!"
I was preparing a huge sales presentation for my biggest client, and the pressure was high:
Usually I present with my business partner…but had to do this one solo
We had introduced a new fit…and fit is not my expertise
My time slot was a daunting 45 minutes…the longest of any presenter
I had been living in NYC while protos and submits came through our Denver office…I was not as familiar with the line as I wanted to be
All of this compounded my anxiety.
So I over prepared like a crazy person to boost my confidence.
I spent countless hours on my 36 page powerpoint and practiced it more times than I care to admit.
I reviewed every sales sample (92 pieces in all) and checked every trim, print color, and detail twice.
I ran all of the potential questions the sales force could ask through my head and tried to figure out how I would answer them.
But more important than preparing and memorizing my presentation, I made sure I understood why I was saying each word.
I could explain all our decisions:
Why we chose a certain fabric
Why we were introducing a new fit
Why each garment was designed the way it was
I knew I had to find balance between being prepared and understanding why.
If I could find that, I would do ok.
---
11am Monday comes way too soon, and as much as I want to get the presentation over with…I don't feel ready.
But my turn has come and the mic is passed to me, so I begin.
And the words flow like water. My slides are organized and outline key selling features. I talk through each of the 5 collections seamlessly, pointing out subtle design details, new fit specs and unique fabrications.
I know why I am saying each statement.
Before I know it, 40 minutes have passed and it's time to wrap up.
The presentation went really well. I get multiple compliments from company executives.
My confidence soars.
I was prepared, and it showed.
I do know what I'm talking about.
I understood what I was saying, not just reciting memorized words.
Later that night, I realize I had indeed over prepared. I could have done half the prep work and just focused on understanding why.
That would have been a better balance (and it's one I'm working on finding).
This balance will help ease my anxiety. Help me feel more comfortable. Decrease the time I spend preparing.
So I can do my job better.
Maybe this is how Illustrator makes you feel.
Frustrated that you're missing something.
Uncomfortable because you've memorized the steps but don't actually understand why.
You prepare, prepare and then prepare some more. But it's never enough.
As soon as you feel the tiniest bit "comfortable" with the program, some other issue pops up.
And you're having trouble getting past this because no one ever shows you how things work – they just show you the steps.
Just like I was lacking confidence for my sales presentation, you're lacking confidence in Illustrator because there are certain things you just don't understand.
Which is why I'm here – to help you improve your confidence by showing you how and why.
So you don't just memorize. You don't over prepare. Instead, you understand.
---
---
Get started now with three of my best "why is Illustrator doing this" tutorials.
---

---
Why did all my anchor points disappear?
Why did my panels go away?
Why did I lose my bounding box?
---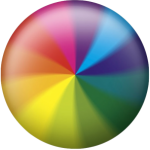 ---
Maybe you weren't taught Illustrator in school and you've hobbled along all these years.
Or as soon as you realized you had to learn the program, you freaked out and the walls went up.
Perhaps you've been trying to learn using the "help" topics and trial and error – but you literally spend hours trying to figure out one thing.
Whatever it is, you're not making progress as quickly as you need.
Which is why I'm helping you get there.
To feel like one of the "gang" in the design world instead of always playing catch up.
To get the confidence you need to get things done quickly instead of disappointed you spent a whole day on one tiny task.
To have this be your full time thing and finally be HAPPY in life doing something you're proud of.