You know how they say your parents are always right? Well it's true.
The other week, my dad sent this text: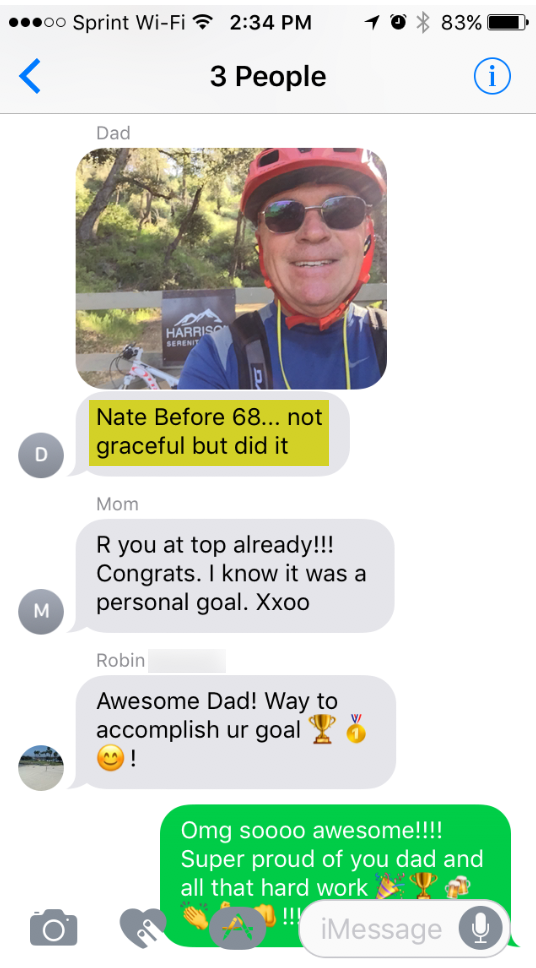 He'd been training to mountain bike up Nate Harrison Grade, the 15th hardest climb in the US.
The day before his 68th birthday, he made it to the top.
I called him to celebrate, and as he shared the pain of the grueling switchbacks, unforgivable incline, and rocky gravel filled path, he told me something brilliant:
"If I looked at the end of each switchback, my mind told me it was too far. So, I started looking just 10 feet ahead – I'd spot a rock or a bush and focus on just getting to that, then go another 10 feet. That felt doable."
We're all capable of envisioning the finish line. But when we think about getting there, it's easy to get overwhelmed and just give up.
Unless you break it down into tiny doable steps.
7 years ago, I started my YouTube channel…one mediocre video at a time.
If I had only envisioned the end – a partner in a design agency, running online businesses, and 10k YT subscribers – it would have felt impossible.
So instead, I focused on small tasks:
One design.
One tutorial.
One pitch.
And I believe that doing just One Thing – one 10 foot climb – at a time is how you accomplish your goals.
Because saying things like:
I'm going to launch a label…
I'm going to be a Design Director…
I'm going to start my own freelance business…
And then figuring out how to climb 1000 miles to get there is freaking hard.
But if you broke it down to one 10 foot climb for today, another tomorrow, and so on…could you do that?
I know you could.
Every week, month, and year, those 10 foot climbs will add up to something much bigger.
Like my dad pedaling hard on that steep incline, he tricked his brain into thinking it was possible.
And then, it was.
---
​Here's what you should do next.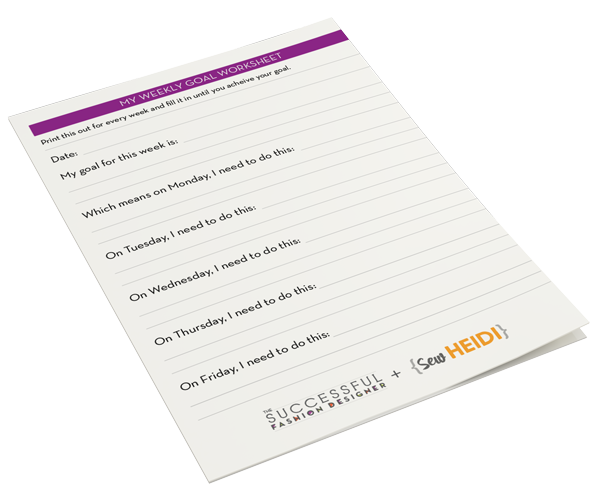 First, download the free fashion career goal worksheet so you can stay on track and avoid distraction.
Next, let me know in the comments below what goals you're working on and what small 10 foot climb you can make today to get a little closer to the finish line.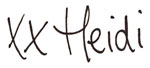 P.S. Let me do you a solid and help you get one step closer to your goals with some of my most popular resources…
Illustrator beginner? Click here.
Hate the Pen Tool? Click here.
Working towards proficiency? Click here.
Getting up to speed on tech packs? Click here.